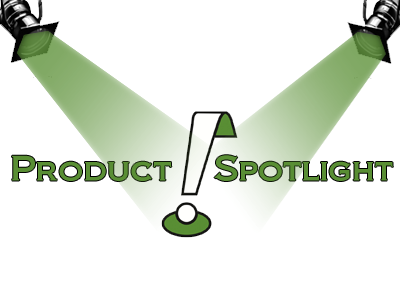 The name Gavin Green carries with it a robust reputation for producing some of the finest quality outwear in the golf industry. It is no wonder their waterproofing apparel was selected to be the official outerwear supplier for the 2016 and 2018 European Ryder Cup Team. Those same characteristics can be found in their insulated pullover, which goes by the name, Dean.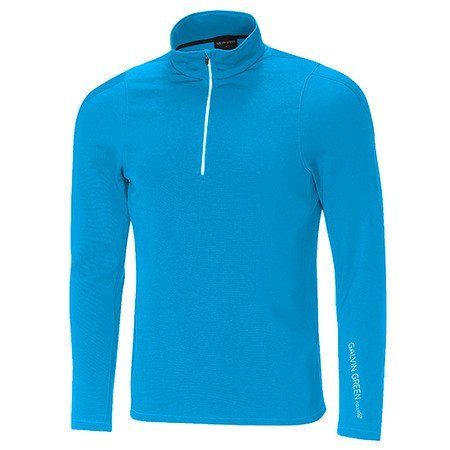 Yes, it is that time of year that the majority of us in the northern part of the country face, where the morning tee times are pushed back, leaves become a nuisance when it comes to finding golf balls, and the number of layers required for a comfortable round has increased.  Finding the perfect blend of warm layers, while maintaining the ability to swing freely is sometimes more a skill than anything else. Thankfully there are pieces of apparel like the Dean from Galvin Green, as part of their Insula line.
Insula is a line of apparel that is set to help take on the colder weather, without giving that bulky feeling. These materials trap in air, which gets warmed by one's body and will help keep players warm. All of this, while still being able to release moisture through the fabrics to assist in keeping the body comfortable and dry. By weaving together such a fabric, Galvin Green is able to produce these garments in a thinner fashion, which gives it an advantage versus other insulated pullovers that are noticeably thicker.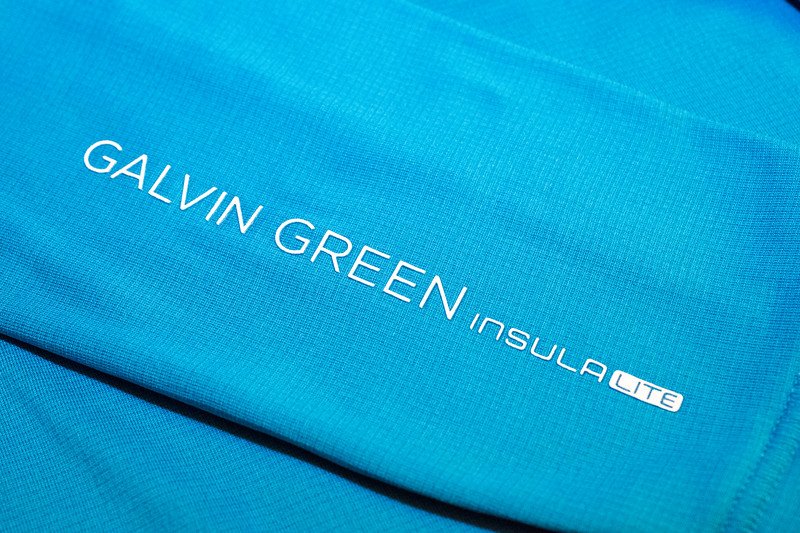 After wearing the Dean for several cool morning rounds, it's safe to say that this pullover does exactly what it is intended to. While not tested in any real extreme conditions, playing in mid to high 40 degree temperatures can certainly be cool enough to make some stay home.  Slipping this on, it is certainly more of a snug fit, and anyone who is carrying a little extra weight in their mid-section would probably be best served to order up a size. Just know that this is meant to be more of a tight fit, but nobody wants to feel uncomfortable. While tighter fitting through the body, there was a nice amount of space within the shoulders and arms, and kudos for making sure the sleeves could easily be pulled up a bit, for those who hate swinging with long sleeves on. But even those who struggle with sleeves might find this to be a better feeling option thanks to the stretchy and thin material.
Against the skin, the inside of this pullover feels like a soft quilt, and thankfully keeps one feeling just as warm as if they were wrapped up in one. Wind struggles to break its barrier, which certainly helps keep the warmth in. Even if the weather turns worse and a rain jacket is needed, this is one of those layers that does not need to be removed due to how comfortable it keeps the player, and their swing.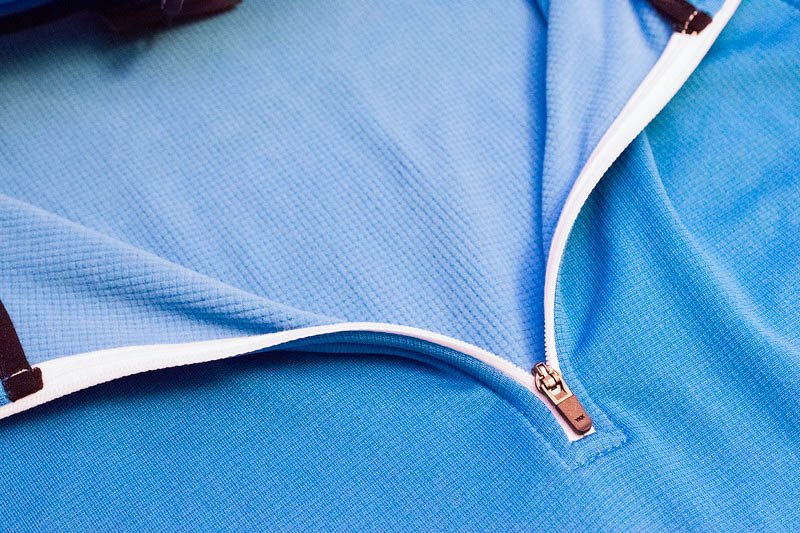 Always the unsung hero of such technical fabrics, is the fact that the care instructions could not be much easier. This was run through the wash cycle on warm water, as directed, and hung up to dry. After said cycle, there was no noticeable shrinking within the fabrics, which is always appreciated, especially when it comes to sleeve length.
Galvin Green has produced a piece of outwear that could very easily become that "go to" pullover when the temperatures start to dip. Thanks to its cozy fit and stretchy material, trying to find that perfect balance between warmth and still being able to make a free-flowing swing has never been quite so simple. On a personal note, the name is certainly an excellent choice. Available in sizes from small all the way up to triple XL, the Dean comes with a price tag of $185. More information on the Insula lineup can be found at www.galvingreen.com.