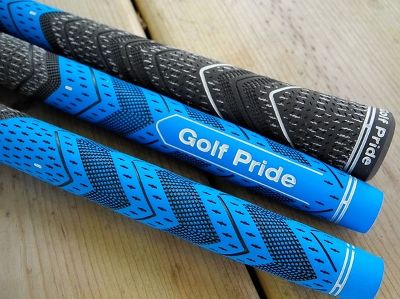 For all the talk of dominant forces on professional golf tours, few realize that Golf Pride may be the most dominant of them all. With over 80% of Tour players worldwide using their grips (unpaid), Golf Pride has as firm a hold as you'll see in any one segment of golf equipment. Though known most for their classic designs like the Tour Velvet and New Decade MultiCompound, the company continues to deliver new technology to meet the needs of an increasingly individualistic group of consumers. The MCC Plus4 tweaks the massively popular MultiCompound concept by introducing a new, softer rubber and supplying out of the box an alteration that is popular with the world's best players.
Specifications and Technology Information from Golf Pride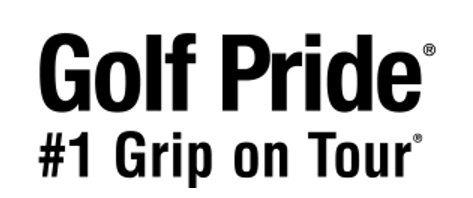 The New Decade® MultiCompound MCC Plus4™ is a tour-proven, hybrid grip that features a larger lower hand and new softer rubber material. With a 4.6% larger lower hand diameter than the Original MCC, the Plus4 encourages lighter grip pressure, reduced tension, and increased power. The lower hand features a soft, responsive rubber compound ideal for enhanced feel. The upper hand material is a soft compound with Brushed Cotton Cord and new, strategically placed Micro-Plus4-LogoTexture for downswing stability. The larger lower hand, new softer material and all-weather control deliver new performance options to the #1 Hybrid Grip on Tour.
Material: BCT® Cord on Upper Hand with Larger Lower Hand and Soft Rubber Compound
Core Size: 60 Round
Weight: 52g
Outside Diameter: Standard
Moderate feedback, moisture management, and surface texture.
Blue, red, and gray colors available.
Price: Approximately $9.50 per grip
LARGER LOWER HAND + Lighter Grip Pressure = INCREASED POWER
With a 4.6% larger outside diameter in the lower hand, the Plus4 encourages lighter grip pressure. Promoting less tension in the hands and more fluidity throughout the swing creates more power.
TOUR-PROVEN SHAPE
With 80% of global Tour players trusting Golf Pride, nobody knows their grip preferences better than Golf Pride. The majority of Tour players build up their grips to reduce tension in their hands. With less tension comes more power and the most powerful swings in the game trust Golf Pride. Now we are bringing this performance preference to you with the new MCC Plus4.
NEW SOFT MATERIAL + Lighter Grip Pressure = PERFORMANCE FEEL
MCC Plus4 has two uniquely formulated compounds to create the performance of two grips in one. The upper hand material is a soft compound with Brushed Cotton Cord for built-in stability. The lower hand contains a softer rubber compound ideal for enhanced feel.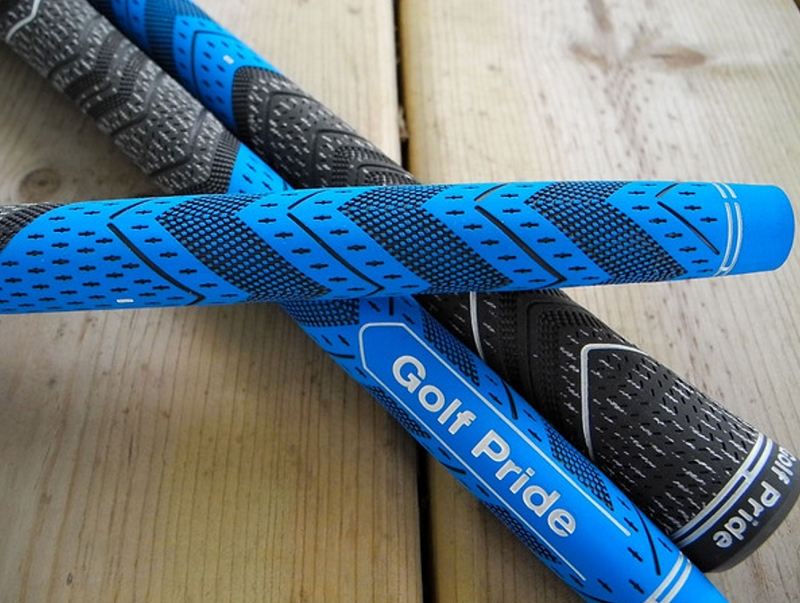 Logically named, the MCC Plus4 seeks to replicate the result of adding four wraps of tape underneath the lower section of the grip. This is a relatively common modification both on Tour and among some amateurs. The net result is an outer diameter that is 4.6% larger than the standard MCC. According to Golf Pride, the purpose of the larger diameter is that it can reduce tension, resulting in faster, more powerful swings.
The reality is that the claim of added power and speed is extremely hard to quantify and testing didn't indicate that it had much of an influence on either thing. While there was certainly a comfort factor involved, and it seemed grip pressure with the bottom hand was slightly more relaxed, distances remained unchanged.
In addition to the size differences, the Plus4 also features new rubber compounds that are softer to the touch. Golf Pride claims both the upper and lower portions of the grip are softer, but the bottom half specifically is 20% softer than the upper. Most will be able to notice a difference across the entire grip, but it will be especially apparent at the bottom, where the feel will be almost completely foreign to loyal MultiCompound users. There is an unambiguous amount of give in the material and it's surprisingly squishy. Feedback from a variety of sources seems to indicate that the new, softer feeling is either loved or hated. Those looking for the maximum feedback and firm feeling of the original MultiCompound seem to be a bit disappointed in the Plus4, but those looking for more cushion have had overwhelmingly positive things to say.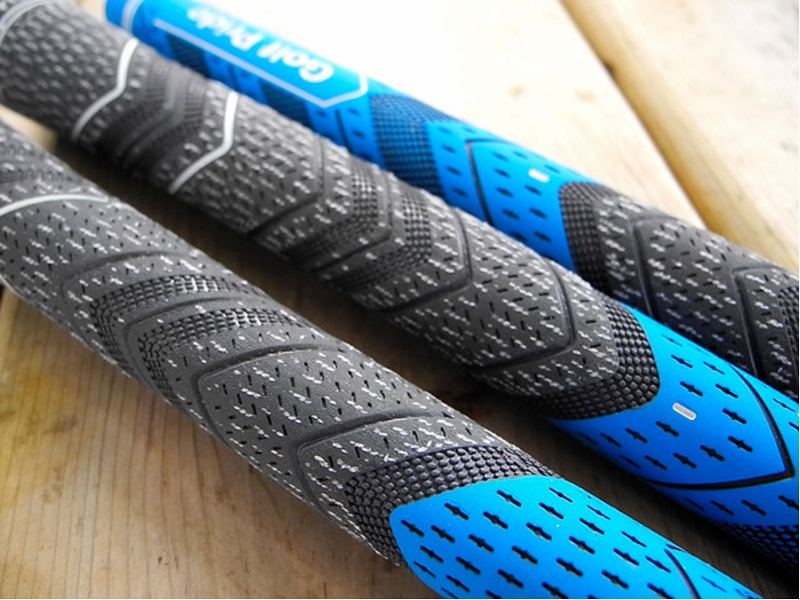 A quick look shows that there is far more going on with the Plus4 than just a larger bottom section and softer rubber. The number of smaller, almost unnoticeable features is impressive. The stalwart brushed cotton cord in the upper section provides the surface texture that is so highly regarded in humid and damp conditions. To complement the cord, small diagonal grooves and microtexture sections provide even more traction. The lower portion of the grip has both microtexture sections and what Golf Pride is calling performance texture (the vertical cut-outs), that are there to channel away moisture. It would be difficult to find a grip that marries comfort and maximum traction in the elements better as the MCC Plus4.
However, even with the softer materials, the Plus4 may still fall short of pleasing those that desire a truly soft grip, whether for personal preference or because of sensitive hands. A week of lengthy practice sessions followed by 54 holes of golf did reveal some discomfort over time, which would certainly be more apparent for those that choose not to wear a glove. This is entirely user dependent, but should be noted. The upper section in particular remains relatively coarse in comparison to many other grips, but that shouldn't be a surprise. Those looking for a little softer MultiCompound experience, along with a grip that is very stable in the hands should be pleased though.
Final Thoughts
Though the MCC Plus4 won't win over every dedicated New Decade MultiCompound user, it's bound to attract many converts, especially those that already add tape underneath the lower section of the grip. In addition, the inclusion of softer materials makes the Plus4 an option that is a little friendlier on the hands, mostly in the lower section. While distance increases weren't seen during testing, having a larger diameter was comfortable in the hands and something that was appreciated. More information on the MCC Plus4 can be found on Golf Pride's website, www.golfpride.com.