We talk about driver shafts here at THP all the time, and Graphite Design has been a big part of that conversation with their wide range of options under the Tour AD umbrella (check out a full rundown on THPTV here. However, another area which they offer top of the line graphite options is in hybrids and utilities.
THP was able to get a Graphite Design Tour AD IZ hybrid shaft in for a closer look and a full round of testing to see just what is being brought to the table.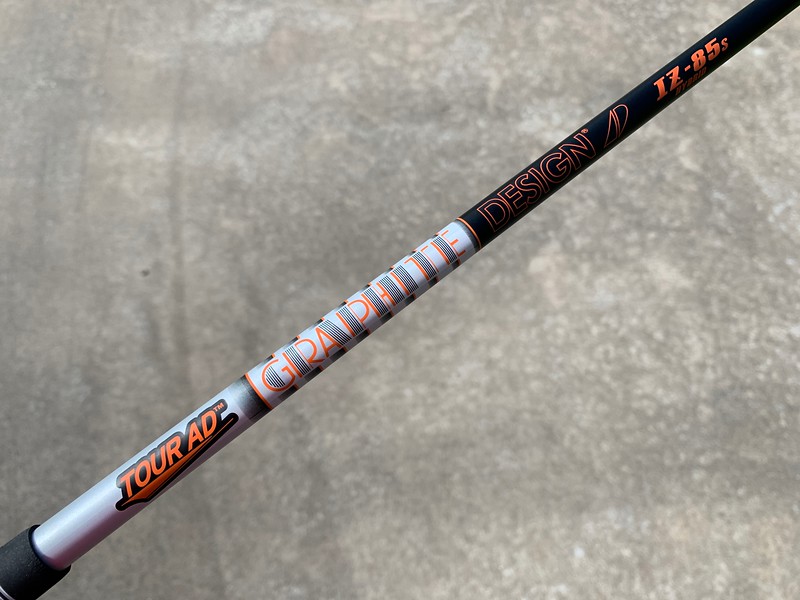 Quick Take
There is a reason that you see so many Graphite Design hybrid shafts in play across the different Tour's. Be it in a utility or hybrid, they offer top of the line dispersion and consistency. The Tour AD IZ falls into that same classification while also being a design that seemingly performs better the more you go after the golf ball.
Graphite Design TourAD IZ Hyrbid Shaft
As mentioned, we got the 85 version of the Tour AD IZ hybrid shaft in hand for this review. This specific shaft was a stiff flex and build out for testing in a PING G425 Crossover which is a 22.5° loft. Additionally, it was built out to 39 1/8" with a D3 swing weight and Graphite Design's standard tipping instruction was followed.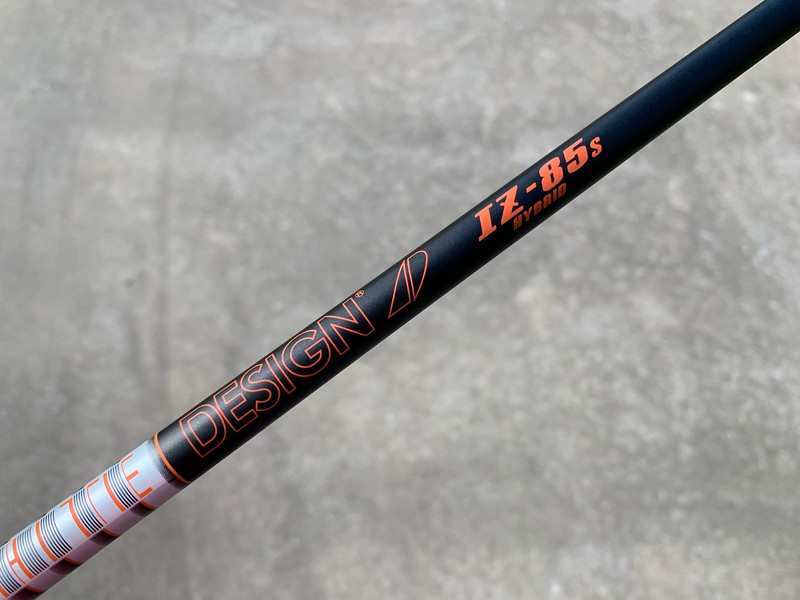 Foremost, this particular shaft is one of three hybrid options from Graphite Design with its siblings being the Tour AD HY and Tour AD DI. This is a .370 shaft which has a 3-inch parallel tip section to allow for fitters to adjust the shafts as they see necessary. The profile is the bigger piece of the puzzle here, however, as the 85 has a firm butt and mid-section with a stiff tip. What that means is this is considered a mid-launch shaft in line with its sibling the hyper popular Tour AD DI, where they differ though is the IZ is considered to be the lowest spinning hybrid option from Graphite Design.
Visually, there is no mistaking a Graphite Design shaft, even from a distance the pattern is well known by most golfers no matter which different color/profile they may be looking at. The Tour AD IZ hybrid shaft looks identical to the driver version and is a textured black with white and orange accents. It's a good looking and classic style, not too flashy, but not subdued either.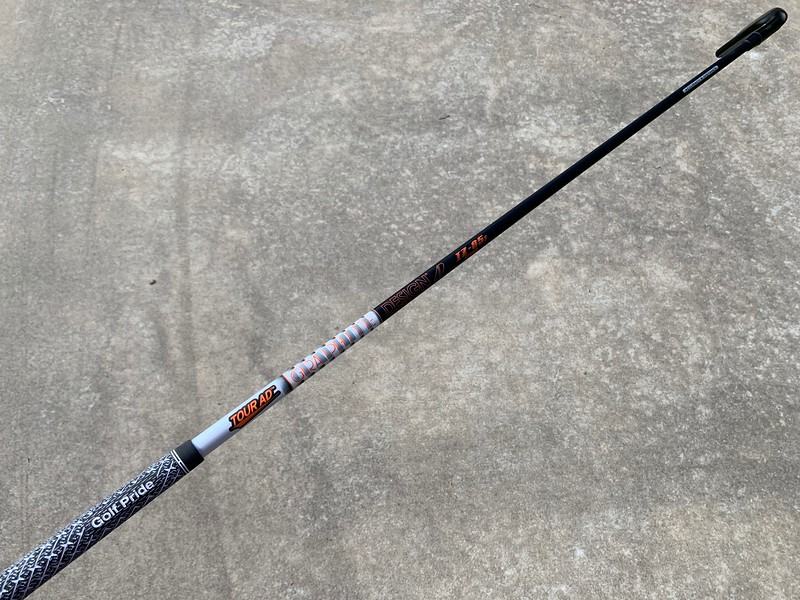 Now, before we get into the data and what I saw from the IZ, some of you are surely asking why it was installed into a utility rather than a hybrid. Well, these shafts have become more and more popular in utility irons and at the time of this review I didn't have a hybrid in the bag any longer, so the utility made sense in that it was a loft which correlates to where most golfers play hybrids used off the tee and turf as opposed to a tee only utility.
I worked with the Tour AD IZ 85 both on the course as well as time on the Foresight GC2 launch monitor in order to get a more detailed picture as to what I was seeing. While not trying to sound cliché as so many shaft reviews do, the stability of this shaft is what stood out the most to me from a "feel" perspective. Better yet, on the monitor that was backed up with "real" data as the IZ responded to everything I threw at it. In fact, it seemed to perform even better the more I went after the ball, aggressiveness yielded pleasantly surprising accuracy while not compromising the ability to flight the ball down off the tee or to turn it over when the situation called for it.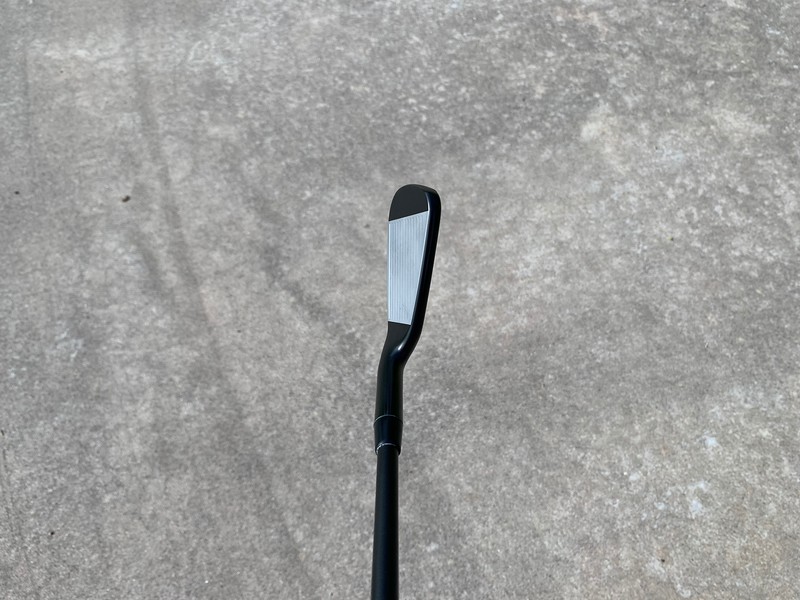 As is always the case, shaft reviews are tough because not only does the head you plug it into impact the performance, but the individual idiosyncrasies of one's swing does also. For the first part, the IZ actually helped provide a more dampened experience in a utility head which definitely sits on the "harsh" side as far as feedback is concerned. For the individual swing, it's why it is important to take the data and feedback presented here and use it as a knowledge baseline to go out and experience the performance for your own swing.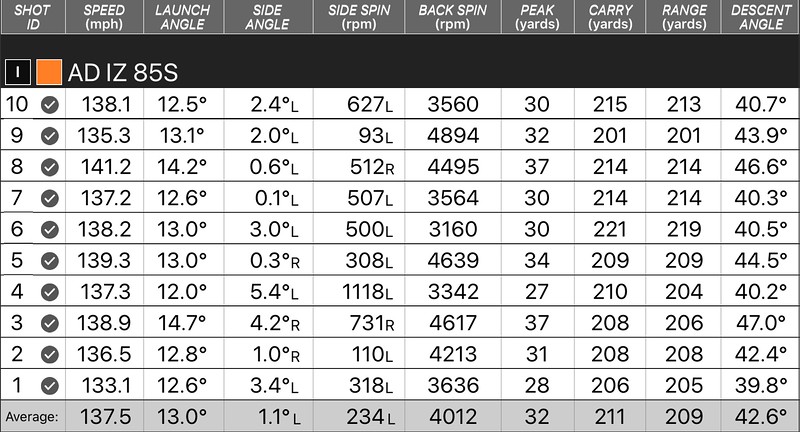 In all, given where my swing is for this part of the year in both speed and consistency, Graphite Design really showed out with the Tour AD IZ. The launch and spin numbers certainly backed up the company's classification of the shaft being in the mid launch and lower spin range, not to mention drawing back to my past experiences with the Tour AD DI, this did have a flatter trajectory to its peak apex. I know from a personal standpoint, I saw enough in this review period to want to install it into a more familiar head for me and see if the feedback remains the same.
What is at play here is another example of Graphite Design creating an array of options that offer something for everyone. Will the IZ fit your needs? The only way to know is to find an authorized fitter and give it a go! Be sure to jump into the conversation with thousands of golfers just like you both below as well as on the THP community and let us know your thoughts and feedback!
The Details
Price: $219.00
Availability: Now – Through authorized Graphite Design distributors
Options: Tour AD IZ 65 (R1, R2), Tour AD IZ 75 (R, S), Tour AD IZ 85 (R, S, X), Tour AD IZ 95 (S, X)