A little less than a year ago, we featured a deep dive review into the world of Sacks Parente putting instruments, including their pedigree in the world of golf and understanding where they came from and where they are headed. Rich Parente was one of the co-founders of Callaway Golf and Steve Sacks did the same with Goldwin Golf. Rivals for years, the two very much had a mutual respect for each other when it came to implementation of technology.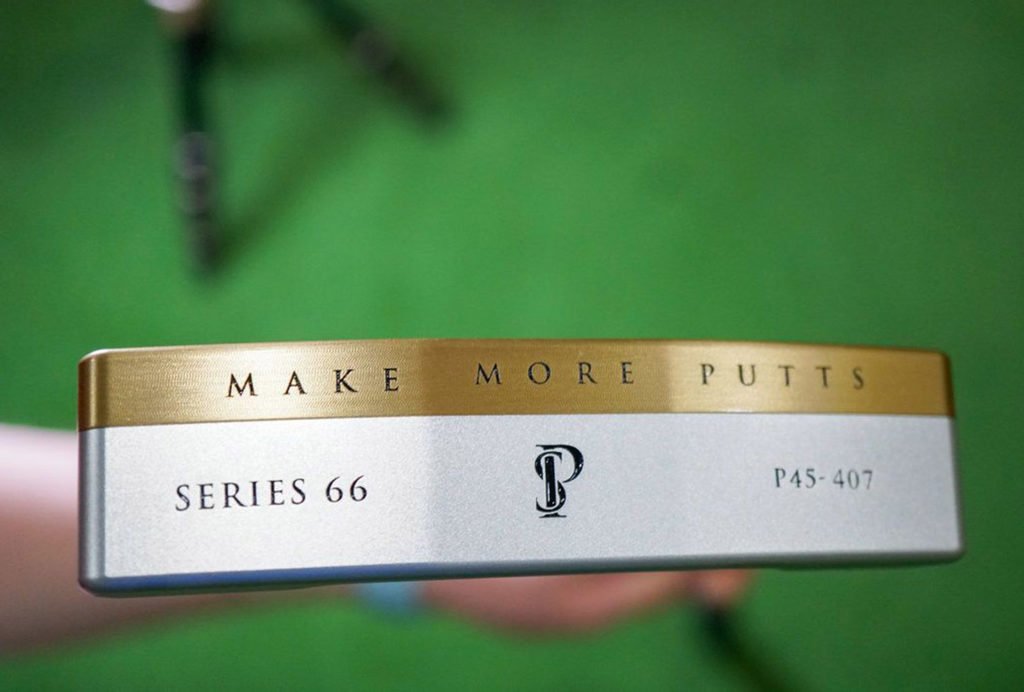 Moving forward to the present, Sacks Parente is growing. In part because of their efforts in utilizing testing and technology to make the game more enjoyable for golfers.
Their putters putting instruments are feature rich without taking away from the aesthetic beauty that draws you in. The kick off point to understanding the uniqueness of the designs is something called Ultra Low Balance Point, or ULBP, as Sacks Parente labels it.
"Unlike all other putters, ULBP allows the player to feel the putter head, and more importantly, assists and encourages the putter head to get square and release during a stroke. In conventional putters, because there is so much weight above the head, the release has to be manipulated by the player. The constant need for manipulation leads to inconsistency in their putting stroke and consequently, their poor results. With ULBP, the release is a natural phenomenon which makes it much more accurate and consistent", said Steve Sacks Founder of Sacks Parente.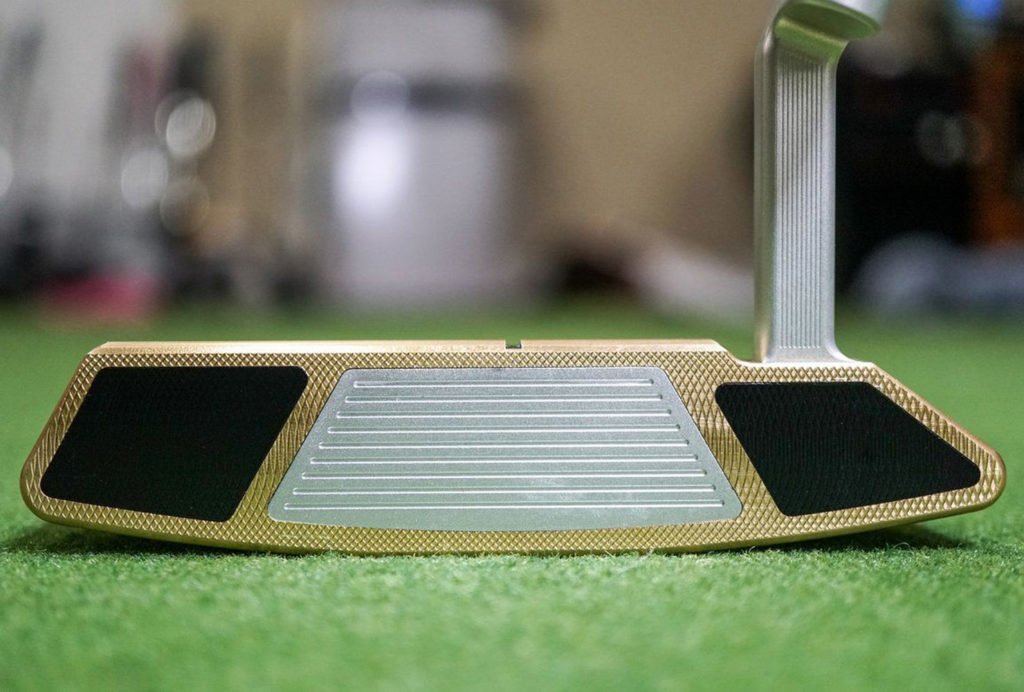 To the discerning golfer, technology like ULBP might help, but also a design must fit the eye. Or better yet, must not turn you off as you setup to the putt. Breeding confidence with style is a double edged sword. There are the tried and true designs that exist throughout the marketplace, and a near Mt. Rushmore of styles that definitely work for golfers' initial look.
Sacks Parente has gone a different route with this, using unique designs throughout, and even those that have similarities at first glance, are quite different. Continuing the conversation with Founder Steve Sacks:
"Picking out a head shape for a new putter is always difficult to do because you have to make a putter with exceptional performance that also is aesthetically pleasing to the golfer. Through years of putter testing, Rich and I have developed a small arsenal of technologies that we try to incorporate into all of our head designs. Our core technologies, keeping an Ultra Low Balance Point, extreme heal and toe weighting, front weighting, alignment and various visual cues, all come into play no matter the shape of the head.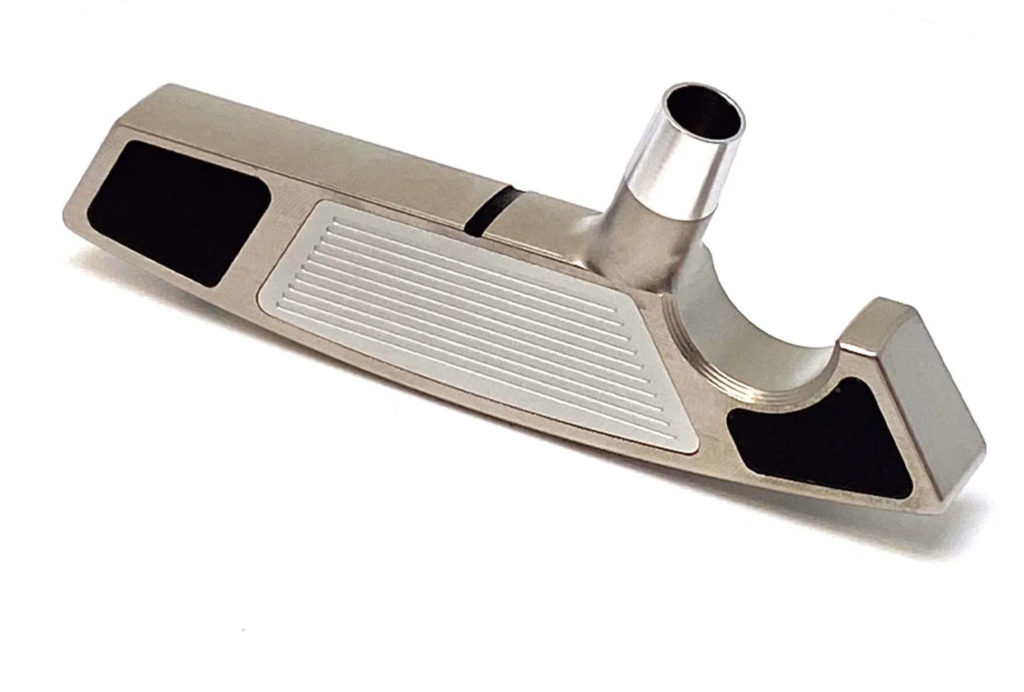 The beauty of our designs are evident from when you look at one of our models and the performance is evident from the very first time you put one in your hands and roll a putt. The Series 39, our first putter design together, is an excellent example of performance and aesthetics. We took what might be the most iconic and unforgiving putter shape and recreated it with a MOI that is over 5000 which is better than most mallets.
We've also added our technologies to modern shapes to make them revolutionary in several ways. For example, on our Series 54 mallets, while everyone else adds weight to the back of the putter to create an artificial MOI, we added weight to the extreme outside and front weighted the balance point. We've virtually eliminated gear effect, increased accuracy, and all of our putters have better roll out than any of our competitors."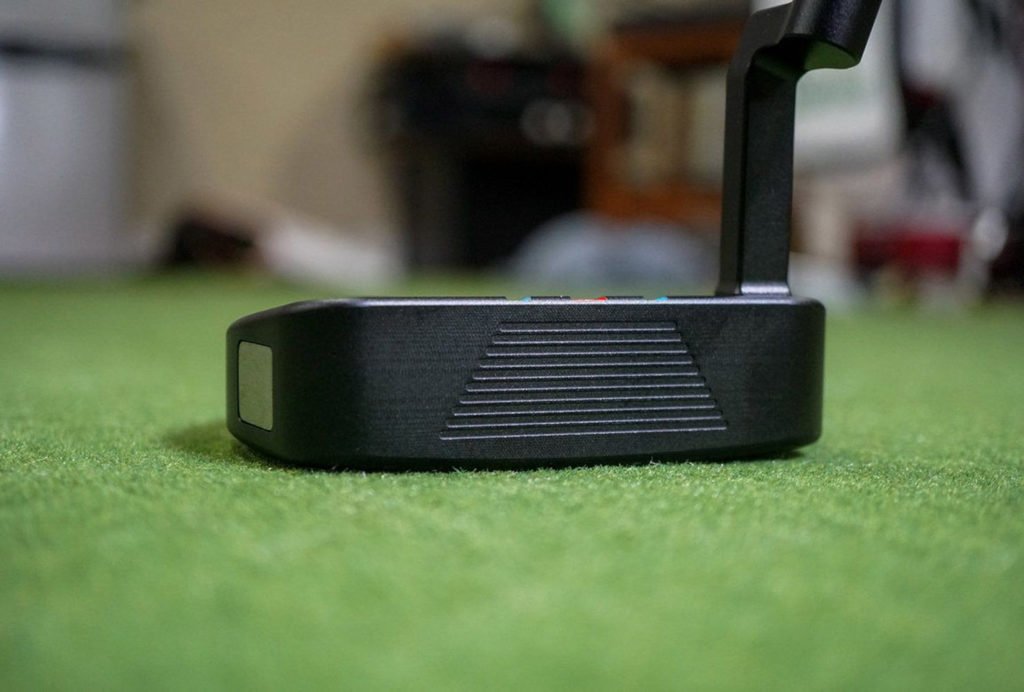 We have begun to see front weighting in putters become more prevalent as Sacks noted they have been doing for years now. Some large companies have incorporated that into designs clearly showing some merit to the technology that Sacks Parente has been using since their brand launch in 2018. What is it, and more importantly, why is it important?
"Through testing, we have proven that keeping as much weight forward in the putter head makes a better putter. It eliminates or limits the amount of gear effect on off center hits, helps create an almost immediate roll with little to no skid/bouncing, and allows the ball to roll out much straighter. Combined with ULBP, it helps make Sacks Parente Putters the most forgiving and accurate putters I've ever tested." said Steve Stacks.
The general ideas of testing and honing the skills to bring to market is unique and often misunderstood as it pertains to putters. Steve Sacks said: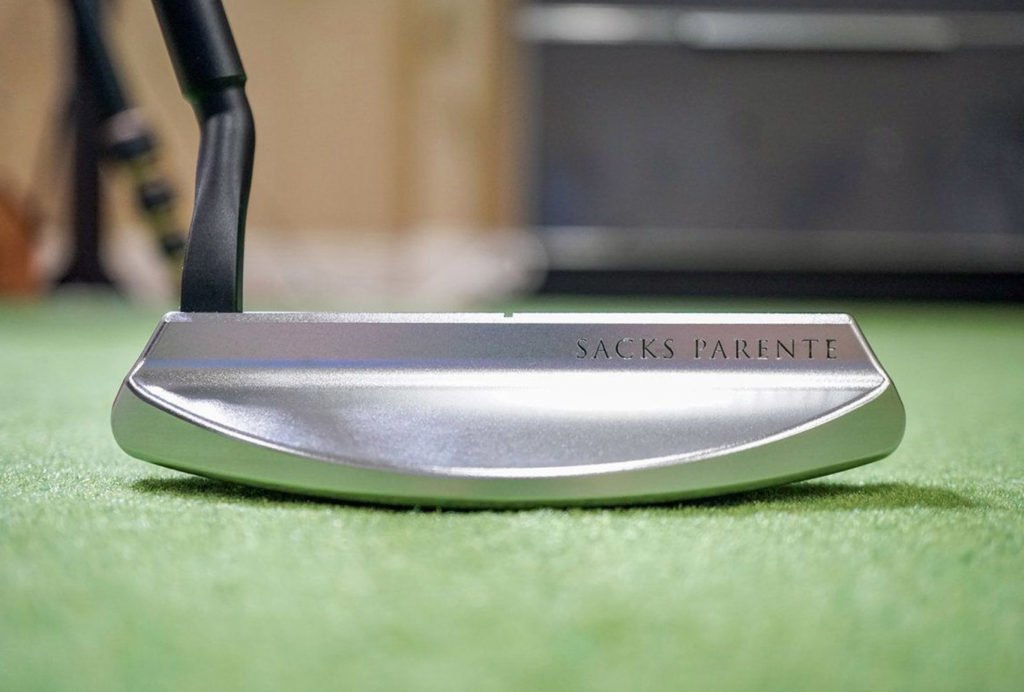 "I started testing putters on a robot in the early 1990's. In '96 or '97, I put a putting robot in my garage and started going "whole hog" on it. While Rich and I have known each other for years, we didn't start collaborating on testing and putter designs until 2000. We have refined the robot several times over the years and we have measured vast amounts of information regarding the performance characteristics of all the putter designs we have tested. We still have and use that robot in San Diego and we also have a new robot at our headquarters in Camarillo. We're still hitting putts and there's always something to learn".
For most golfers, even a decade ago, the only testing that could be done was grabbing a few putters, rolling them on the putting green either at the store or golf course demo day and choosing based on that.
Through the advent of high speed cameras and other systems, every golfer can do some form of testing and/or fitting. Places like Club Champion offer extensive data utilizing the SAM Putt Lab machine to help you see and understand how a putter putting instrument can impact your game and enjoy it more. In the THP Tech Studio we use the Foresight GC Quad to capture data with the use of high speed cameras as well as slow motion video to not only see what the club head is doing at impact, but also how the ball is releasing.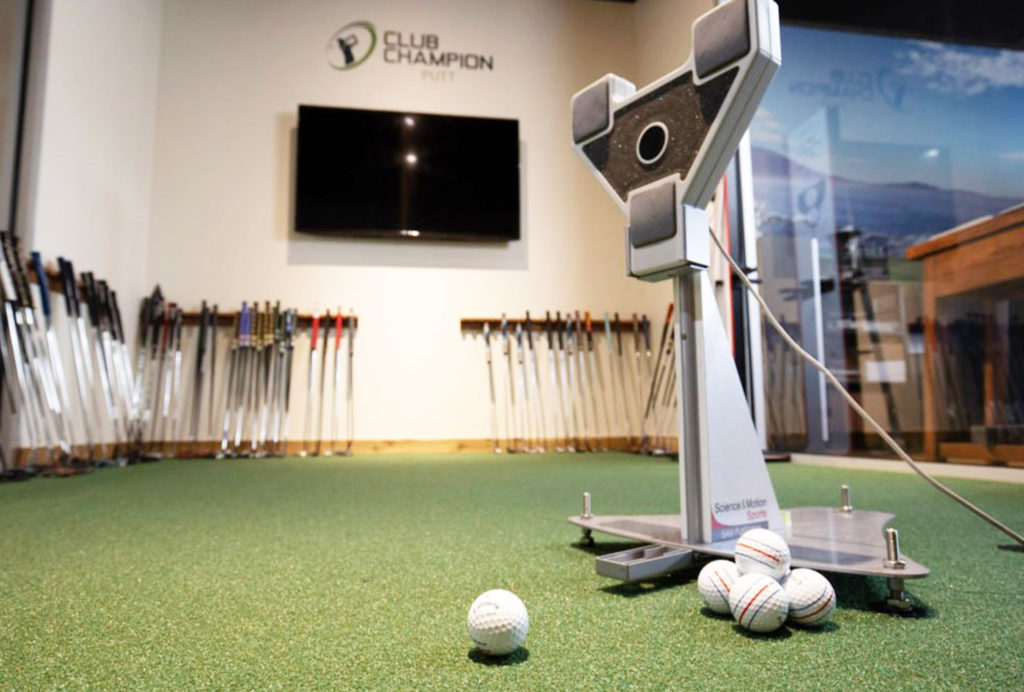 Have you tried a Sacks Parente putting instrument? If so, let us know what your thoughts are below. If not, which shape shown above jumps out to you? For more information on any of their putting instruments, check out their website here.