What do you get when you open up a warehouse and let THPers run around and keep everything they can grab in 60 seconds? You get the THP Sweep with Budget Golf. Two lucky THPers arrived in Chicago for the chance of a lifetime, but this is THP and that means you all are along for the ride with a chance to win HUGE prizes.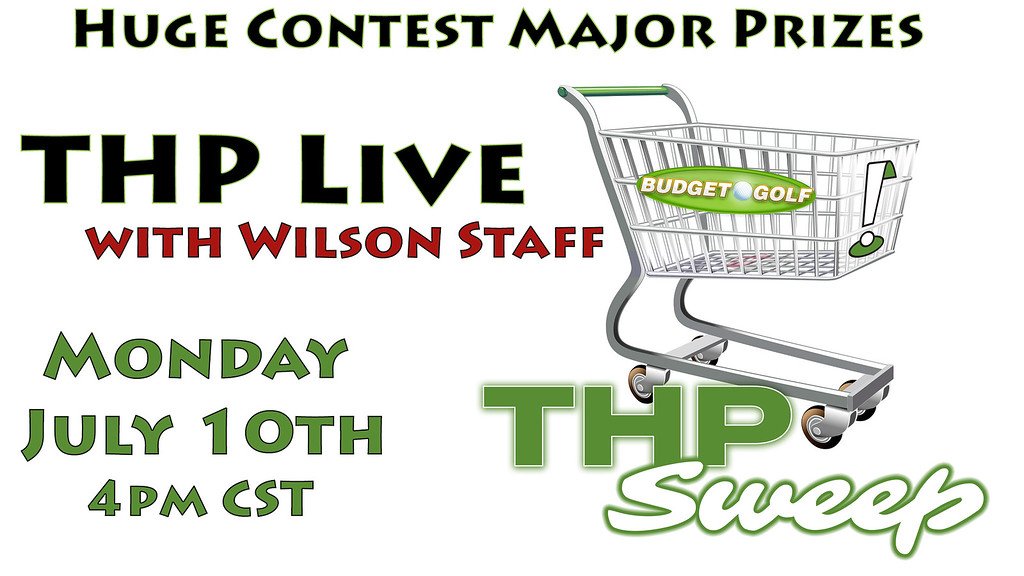 The image has all of the details and the prizes that are going to be given away are AWESOME!
If you have followed along with any of our THP Live giveaways, you have seen what heads out the door to the lucky winners. Iron sets, custom putters, rangefinders, drivers and everything else someone could imagine. Here is your chance to watch the action go down, as well as win some great stuff.
So tune in, TODAY at 4pm CST to the THP Golf YouTube Channel, subscribe for free and jump into the fun.