At THP, we believe that testing should be done not only by us, but also by the golfers just like you. One of the cool features about being an active member of the THP Forum is that we look to you guys/gals, the consumers, to give feedback on equipment to golfers all around the world. Each month we send out iron sets, drivers, hybrids, putters, trainings aids and golf balls to our active members to be a part of the THP Forum Member testing. Who is ready to test the SeeMore mini Giant DF Putter?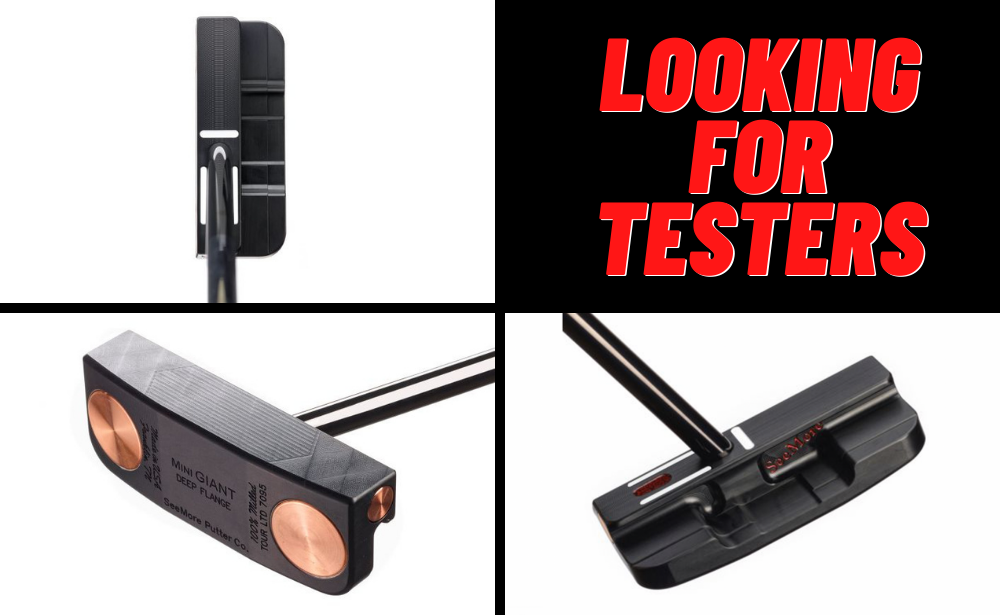 SeeMore Mini Giant DF Putter
The FGP design is SeeMore's most recognizable product, the flagship shape for the brand and the winning putter of 3 Major Championships and over 20 Tour victories. This mini Giant DF Putters (Deep Flange) is a variation on the classic mini Giant FGP with the profile of a deeper flange. It is created using 4 sets of non adjustable copper weights in the extreme toe and heel section as well as the perimeter of the sole, for the ultimate MOI to size ratio. Milled Aluminum head weight is 350 grams. Black Finish with a Standard RST (Two White Lines and Red Dot).
We are looking for THPers that want to test this putter for a period of a few months and report their feedback on our forum. At the conclusion of the testing, the putter is yours to keep.
Criteria
THP will select a group of THPers to test the SeeMore Mini Giant DF Putters
You must be able to check in on the thread daily (or close to it) to discuss and answer questions.
You will be reviewing the putter for a period of 60 days.
How to Signup
Watch the video above and comment below why you think this style would help you make more putts.
Are you able to review and answer questions daily or close on THP?
We will announce the testers later this week.