For years now, we at THP have been discussing the benefits of graphite iron shafts while also working to dispel the old takes on what they are, and can be, design wise. As time passes, more and more of the biggest shaft companies have brought forward their own modern graphite iron shafts, and we can now add Mitsubishi Chemical to that list. One of the most successful shaft companies on the planet is going all in with the release of their MMT iron shafts, and THP was able to get the Taper Tip version in hand for review. Keep reading for the full rundown of design and performance.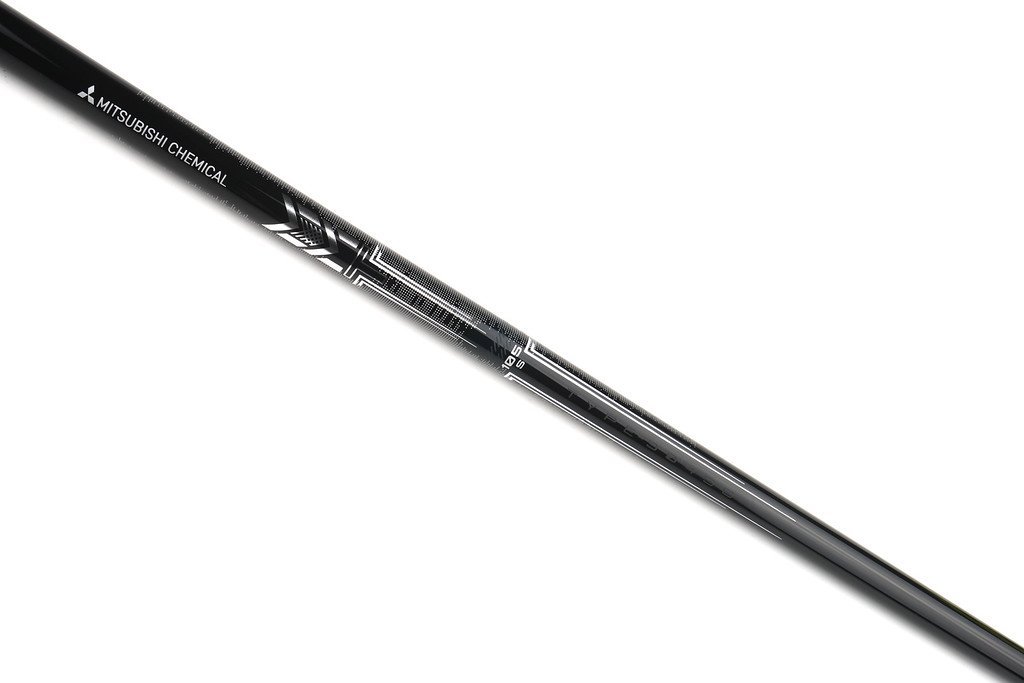 Quick Take
Mitsubishi Chemical is one of the premiere names in golf shafts, so for them to get serious about graphite iron shaft technology, heads should immediately turn. Metal Mesh Technology brings consistency, trajectory, feel, and performance on par with any other option on the market.
What is MMT?
First thing is first, we need to discuss what exactly "MMT" means both in name and design. For Mitsubishi Chemical the decision to release two iron shaft designs (parallel and taper tip) under this name means that they've got something they believe in. What is MMT though? It stands for "Metal Mesh Technology", and it's the engine behind these designs.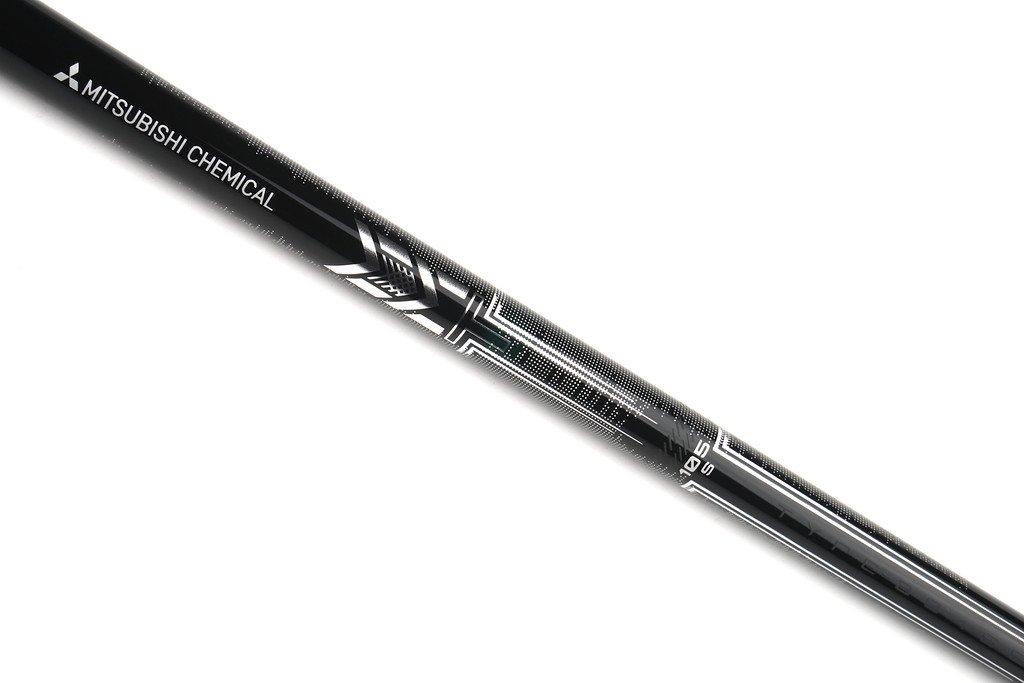 Whereas there are some graphite iron shafts that are using steel fiber throughout the shaft, Mitsubishi Chemical is utilizing a proprietary metal mesh composed of individually braided 304 Stainless Steel that is integrated into the tip section. Prior to installation when looking at the shaft tip you can actually see within the layers of prepreg where the mesh is situated. This serves a couple purposes according to the company, it will increase the overall density of the shaft, as well as the stability, but this is also key to allowing thinner overall walls to be implemented without sacrificing durability.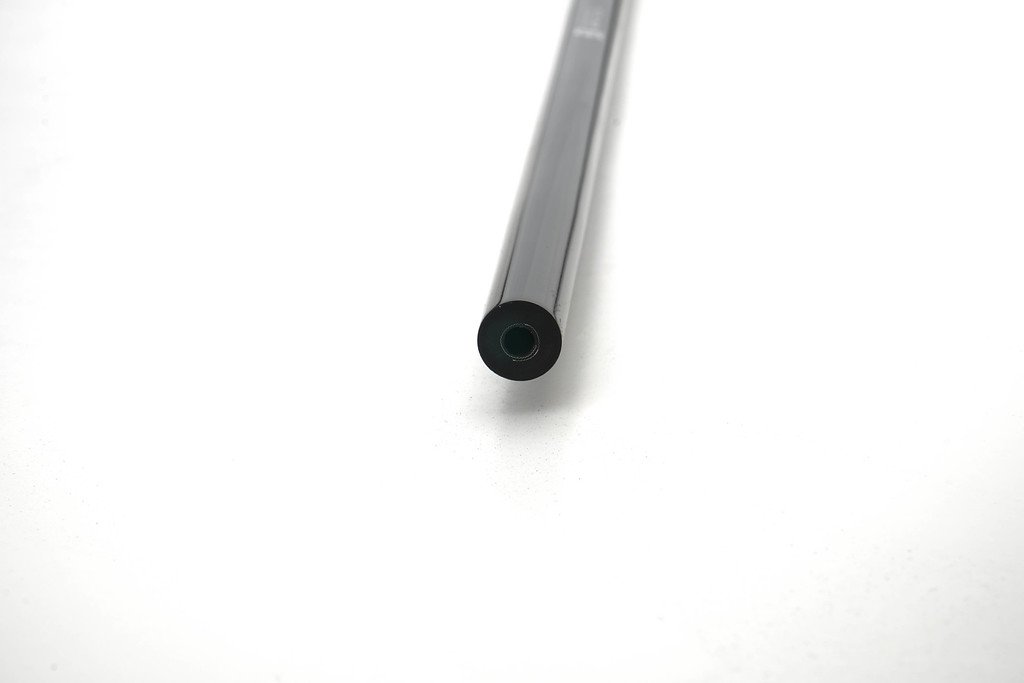 But Does it Perform?
As always, it comes back to a simple question, do they perform?
In shaft reviews that can be a complex answer, as I am the one swinging the club and my swing is obviously unique to me. That said, we can still look at the data and take reference to if the design is accomplishing its intent or not. For this one I installed the Mitsubishi MMT 105S (taper tip) shafts into a set of Cobra Forged Tec iron heads (5-PW) as well as a Cobra F9 5-iron which plays as a 4-utility for me. All irons were built to play to my fit +1/2" over standard length and 2-degree upright lie angle.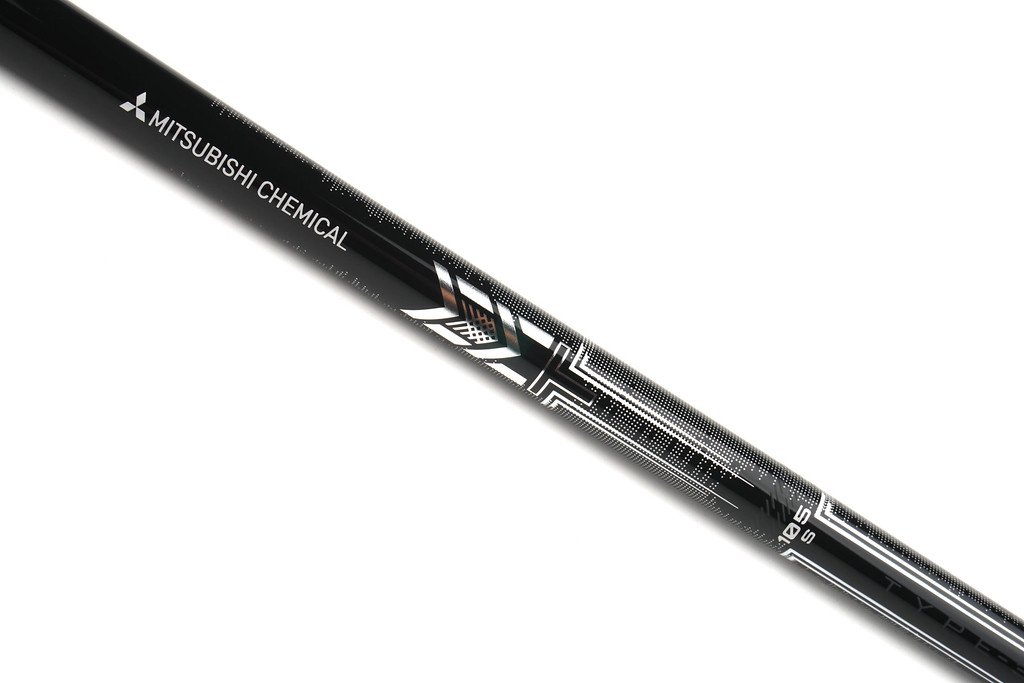 Before getting into the ins and outs of the data, I do want to talk about the build in relation to the design a bit. When built out, the set paired with mid-sized grips swing weighted out to D5 across the board. Things to keep in mind here, for me this is my preferred SW given my tempo and move, so I was quite happy to see it, however I can see how this might cause some eyebrows to raise. Installed there is definitely a sensation of being a little more head heavy to the MMT in my opinion, but I also built these +1/2" so that is going to effect the swing weight enough that it is worth noting. To me, I prefer this over the tendency of some graphite iron shafts I've worked with in the past that required a decent amount of tip weighting to hit the realm of fit where I needed them, but of course everyone's mileage there will vary.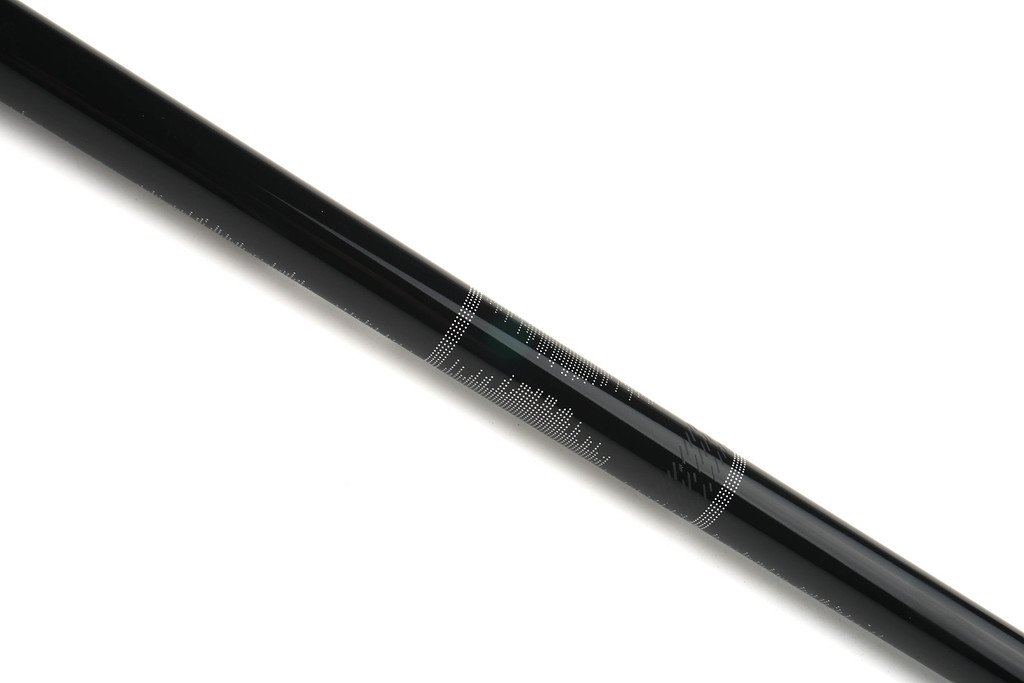 To the nuts and bolts of things. I did my work with the 105S shafts both in-round as well as collecting data on the Foresight GC2 for the 6, 8, and PW which will be shown in this article. I believe this will give the most well-rounded picture across the bag. In-hand there is a heft and stability to the MMT's that surprised me given my preconceptions, these are all there and will pass the vaunted waggle test so many seem to subscribe to with relative ease. I also want to give Mitsubishi Chemical their due props for playing the aesthetics so smart and simple. Going with black (gloss in the taper tip here and matte in the parallel) makes them look good with any iron head and the simple graphics are clean as well, allowing for a look at distance that doesn't scream graphite, which sadly some golfers still have apprehensions and misconceptions about. If they look "normal" it's easier to get people to try, period.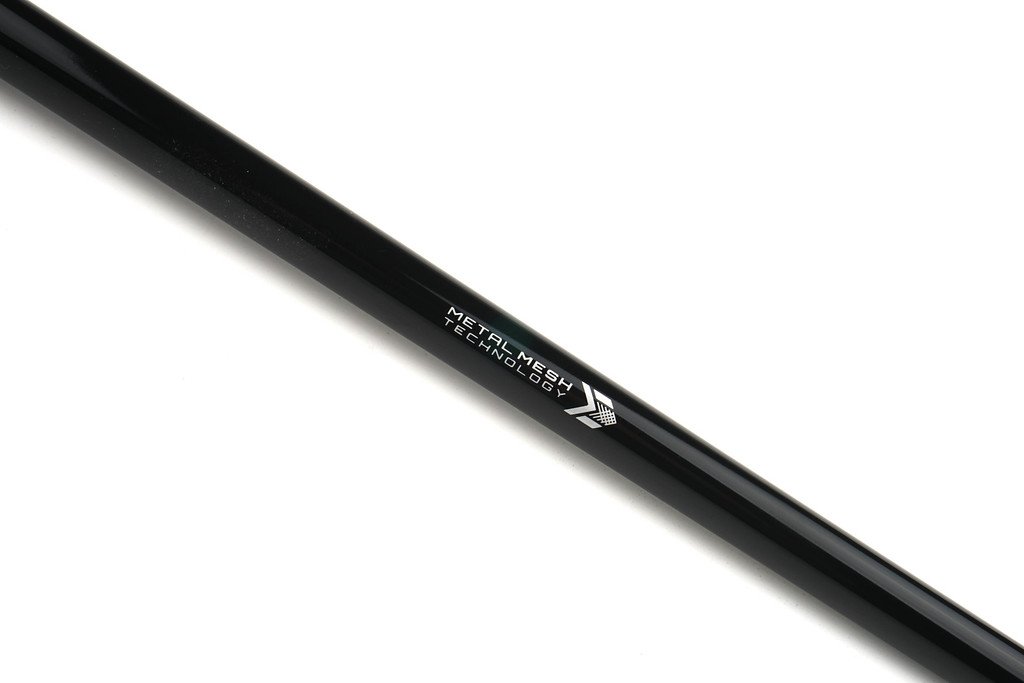 Through the set there is, as I have mentioned, a stable feeling that leans on the head heavy side of things and in the swing all the way through impact that same sensation remains strong. They are stable as can be, but in no way shape or form dead or unresponsive. All the perks of graphite in terms of vibration dampening and feel, with all the benefits of steel supplementation in the tip section. Despite the taper tip heads being billed as mid-low launch and spin throughout the weight offerings (59g to 125g), the flight I saw out of the setup was much more mid to mid-high while staying in that mid spin realm. Also, I was admittedly worried about the 105S being sent in given what I am usually fit to flex wise in irons, but these held up seemingly better the more I tried to really throw at them speed wise, I would even go so far as considering them to play a bit strong to flex.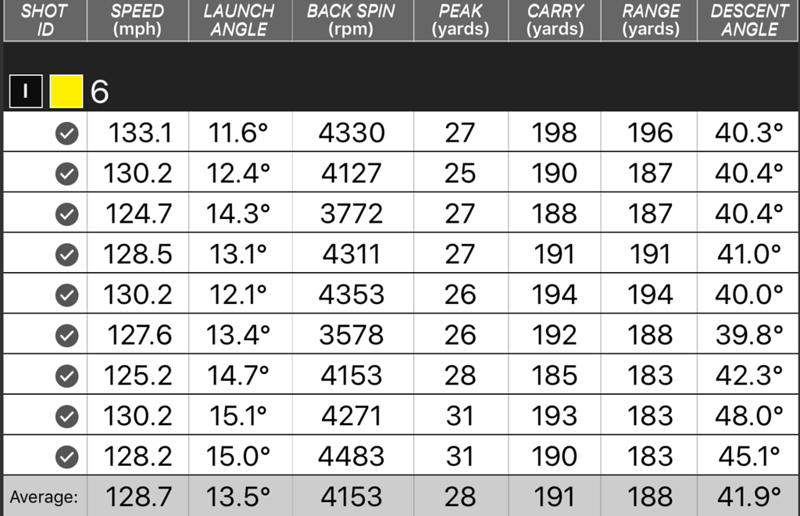 Long irons through the scoring irons all hovered around that 30-yard peak height that I personally seek out as my benchmark for playability on the course. More than that though, I noticed from the get-go the consistency in direction I was getting. Misses still take directional hits, but there was never a feeling of uneasiness that sometimes graphite gets a bad name for from the olden days.  Misses stayed within the range expected depending on what the clubface was doing, and honestly, you can't ask for much more than that.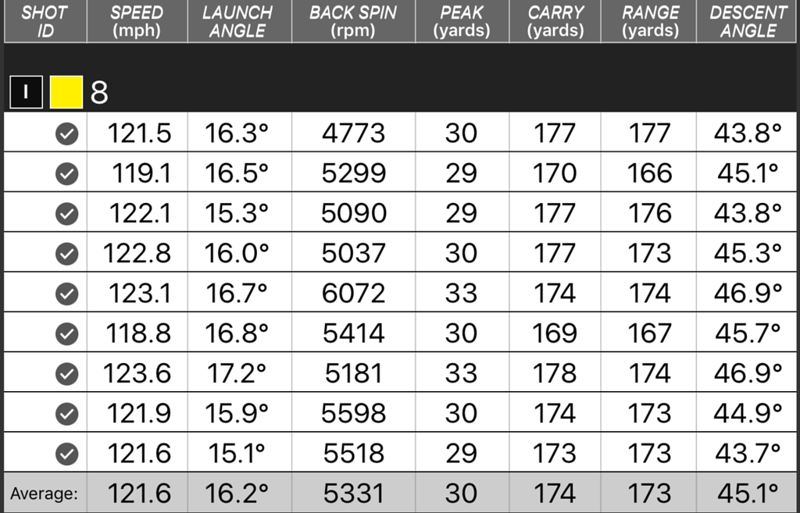 Distance wise, combined with the Cobra Forged Tec heads I was seeing some very fun numbers, which you too will see in the Foresight data captures. Yes, the hollow body iron head matters, but so too does the fact that I was able to really turn on a shaft in this 105g weight class without fear of overpowering it or having the underwhelming sensation of needing to steer it. No iron shaft is going to make anything "automatic" for a golfer, swing always dictates that, but when you can get the benefits of graphite without sacrificing stability and consistency then the mind is put at ease and the game can become more fun.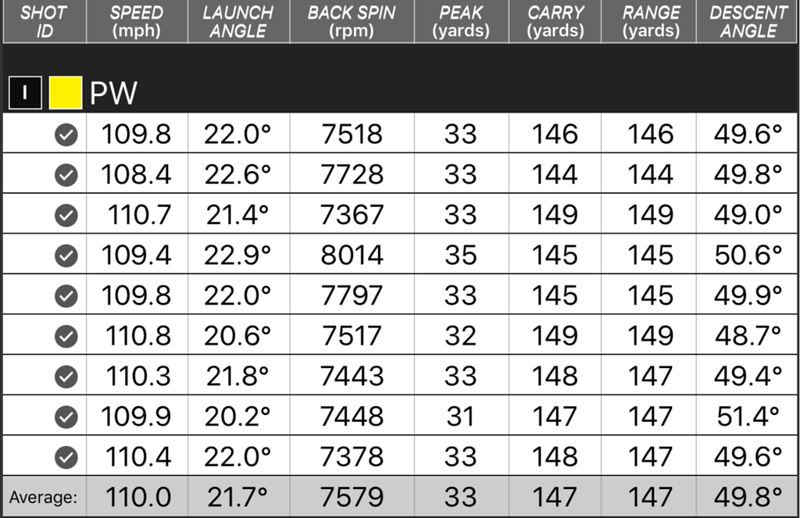 Shaft reviews really are a fickle thing, their extremely subjective no matter how you try to shake it. As you can see in the data throughout the article though, I got along with the MMT 105S shafts quite well, enough so that I am going to continue to work them out through the wintertime. The goal of all the tech talk and design talk was simple for Mitsubishi Chemical, a graphite iron shaft that gave consistent launch and spin control which made for repeatable iron play, and in my instance that is exactly what I saw. This isn't a discussion of if they are perfect or not, that isn't my call to make for you, what I can say though is they are definitely a viable option in the graphite iron shaft sector of the industry, and that is a win for us all.
The Details
Availability: Now –Club-Fitters Worldwide
Price: $75.00/shaft
Options: 55, 65, 75, 85, 105, 125 (Taper Tip)
Have you tried these shafts? Leave your thoughts in the comment section below or jump right into the conversation on them in the THP Forum here.