What makes a product buzz worthy?
Brand name? Shiny colors? Big marketing? Maybe.
But how about when something hits the market that is truly unique. How about when it's not just unique, but it is done by one of the most precise and renowned iron shaft companies on the planet.
Enter the G.O.S.T. from Nippon. More precisely, the Nippon MODUS3 Graphite on Steel Technology hybrid shaft, heavy emphasis on the hybrid part.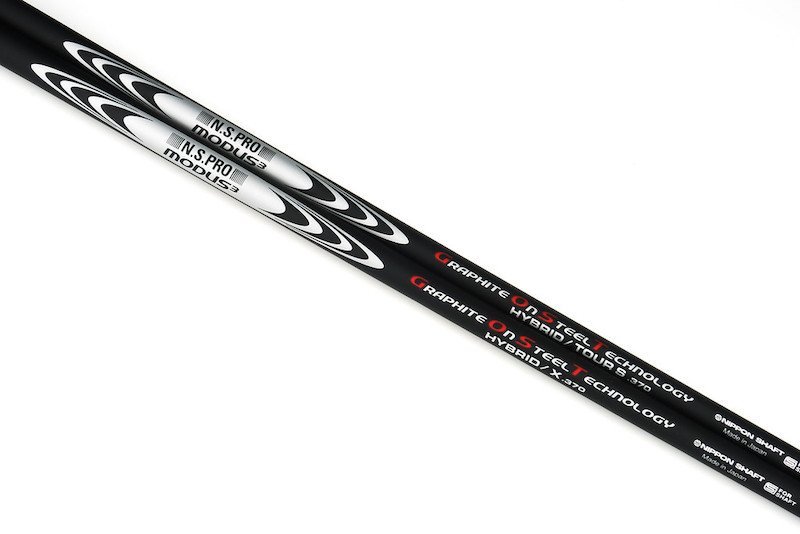 Quick Take
The truest definition of a hybrid shaft, for hybrids. A steel core that is wrapped in high quality graphite with the sole purpose of blending the best traits of two shaft technologies into one design. Does it work? It does, with feel, accuracy, launch, and pretty good looks to boot.
What Exactly is G.O.S.T?
As mentioned earlier, the G.O.S.T. on Nippon's new MODUS3 Hybrid creation stands for Graphite On Steel Technology. The shaft has been under development for some time because though we have seen the combination of graphite and steel before in shafts, never in this type of application, and never specifically for the hybrid.
By now everyone knows about Nippon, their tolerances, and the fact that they make flat our amazing iron shafts. What many don't know is that they are, and have been, present in the composite shaft segment for some time too, to great success overseas. Based on that it's no wonder that they have found a way to intertwine, or perhaps more specifically, layer, those things into one new and very unique design.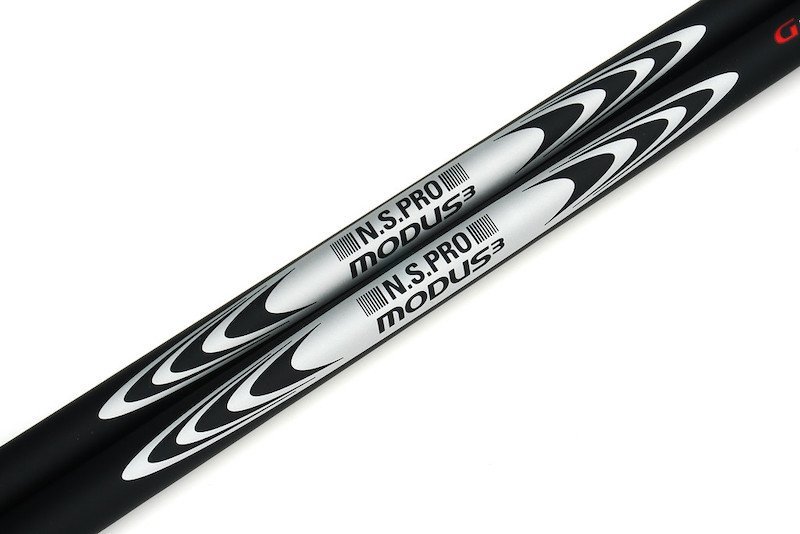 Thanks to a patented adhesive that has been developed, Nippon has managed to take a very thin walled steel shaft design and affix to it a multi-layered carbon fiber design upon it. The steel shaft itself is based upon the MODUS3 Tour 105 profile, which is a wildly popular offering for those who seek feel, lower spin, and a nice peak flight. The idea here is to combine the best of both worlds, the dampening, longer distance, and flexibility of carbon fiber, with the stability and precision of steel. What could be more perfect for hybrids, clubs where people often wish they had a design that could bridge from their steel iron shafts into their composite shafted woods.
Through its Paces
First and foremost, when unboxing the Tour-Stiff and X-Stiff shafts which I received for this review I was absolutely taken aback by the looks. It's the same graphic/label scheme as the rest of the MODUS lineup but in a slick silver, because the shaft itself is a piece of murdered out beauty. The black of the shaft in hand is the same texture as any other graphite shaft because, well, it is. But, it's a piece of simplistic symbolism that will let the shafts blend aesthetically in any hybrid or utility out there, and I personally believe that is a preference of people that shaft companies often overlook when releasing a hybrid design.
Shaft reviews are always tricky because the personal swing matters so much in how they perform in relation to the profile. That said, I urge readers to take my data later in the review with the realization that we are all different, and because of that my focus will be heavy on the effectiveness, versatility, and efficiency of the shaft designs. For the review after consulting the THP community, I elected to install the lighter Tour-Stiff (92.5g) into my PING G410 3H set to 18.0° and the heavier X-Flex (102.5g) into a "utility" Callaway Epic Forged iron at 21.0° to further test the versatility of the G.O.S.T.
The biggest thing that stuck out to me during the review was the feel of the hybrid shafts. As someone very familiar with the MODUS3 Tour 105 profile these are based on, that same fluidity in the swing is alive and well. This, to me, is a hybrid shaft that loads well and in a blind test where feel only is concerned I don't believe many would ever guess there is a steel core to this design, which in my opinion is a huge compliment. Mixed with that is the question many have posed on the dampening qualities, and I can say that with hundreds upon hundreds of swings on these, the outer layer does its job there as well. On pure feel, this is a very cool shaft design and experience.
For performance, I am going to give some Foresight GC2 launch monitor data for each shaft/club setup following this section, but there is more to discuss than just the data. First, the differences between the Tour-Stiff and X-Stiff was noticeable, and with a 10g difference that is to be expected and the ball flight changed accordingly to the flex. I do like that Nippon is offering four different flexes (S, TS, X, TX) to run the gamut of stronger players, but I will admit the lack of an R-Flex option is a bit surprising from a company who has always hit that mark in the MODUS lines prior. In all, I saw better launch than I expected given how the longer clubs tend to be for me, and that this is a steel-based design which mentally screams "lower" to many of us. What I got, and what you will see in the below data, was a more piercing flight in a decent spin realm given the loft and club types, particularly at my swing and ball speeds (30-yard peak is always my benchmark for my game). In plain terms, I came away impressed with the overall playability that I saw numbers wise, there is something good happening here.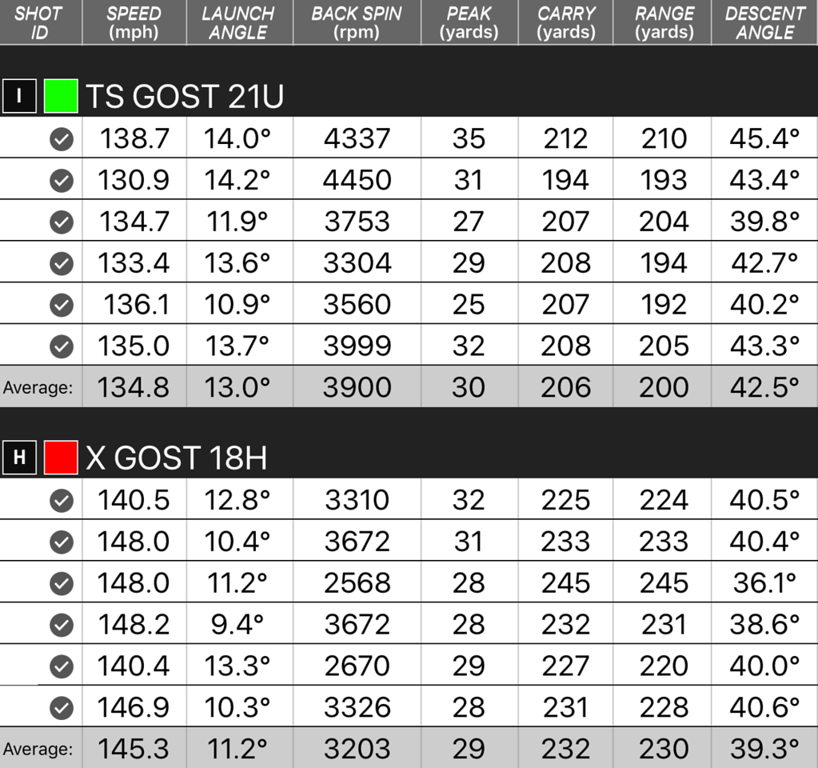 Beyond the numbers, the eye test on the course in playing situations gave me just as important of feedback. What stood out here for me was the overall accuracy and repeatability of the flight. I was able to do anything I wanted with the setups within the reason of my particular skill. In the hybrid, the Tour-S was nothing short of a rock star with the flight type that I love to see in such a low lofted (for me) hybrid, letting me hit it from tight tees, and into greens, with no concerns. The utility was a bit of a battle at times with the X-Flex, but I truly believe that was a club selection issue and I will be moving it to another utility type set up after this is published and returning with additional thoughts on the new THP forums.
In the end, there is something very cool happening here. Though the concept might bring trepidation to some, the durability I saw in the review period put many of my concerns to bed and the performance just solidified the potential of this idea. Honestly, after this review I'm left wondering where Nippon takes it from here, could we see iron shaft sets? Only time will tell.
The Details
Availability: October 25, 2019
Price: $250.00 USD
Options: Stiff (92.5g), Tour-Stiff (92.5g), X (102.5g), Tour-X (112.5g)
Tip Diameter: .370