Back in July, we had a preview of the new HL4 lineup from Tour Edge. After hitting stores, the sequel to the popular HL3, continues to get really positive reviews by golfers on the THP Forum. We wanted to dive in a little deeper so went right to the source and sat down with the team at Tour Edge to get your burning questions answered in another episode of The Quick Six.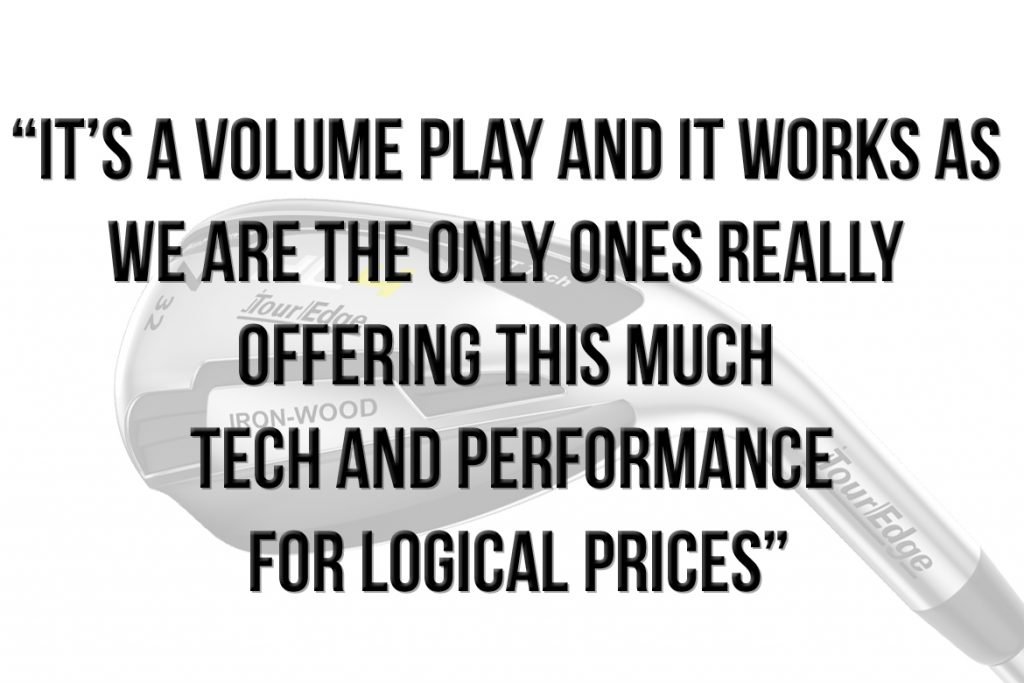 THP: HL4 hit the ground running and part of the story is price. When creating the product, does knowing the final price story, hinder the design process?
Tour Edge: We actually set the price last so what ends up happening is the consumer gets a lot more tech for their buck when we decide to offer it with our very best pricing.
It's a volume play and it works as we are the only ones really offering this much tech and performance for logical prices compared to the competition.
THP: Available in irons, Iron-Woods and Hybrids, as well as the Triple Combo which is like a buffet of the release, do you ever see this going ala carte, where each club is individual in the line and they choose what areas they combo?
Tour Edge: That is already the case when you go in for a fitting or a Tour Edge retailer who special orders from us.
There is a very simple price structure we follow on the Triple Combo set:
$60 steel HL4 irons
$70 for graphite HL4 irons
$80 steel HL4 Iron-Wood
$90 for graphite HL4 Iron-Woods
$120 for graphite HL4 hybrids.
This way the consumer can mix and match to that is performing best for their swing.
THP: The Iron-Wood is synonymous with Tour Edge, but the space has become more crowded with other companies creating the hybrid iron setup. What separates HL4 from the others?
Tour Edge: Well, first we were the originators of the iron-wood name and have more time and experience to know what really works in this type of hollow-body club. We have one of the most played utility irons on tour with our CBX Iron-Wood and we have the HL4 Iron-Wood, already award winning for its forgiveness and launch properties.
We feel we have perfected the iron-wood with the HL4 design and implore those seeking out a club like this to put ours up against the others so they can see why this club has helped hundreds of thousands of golf games.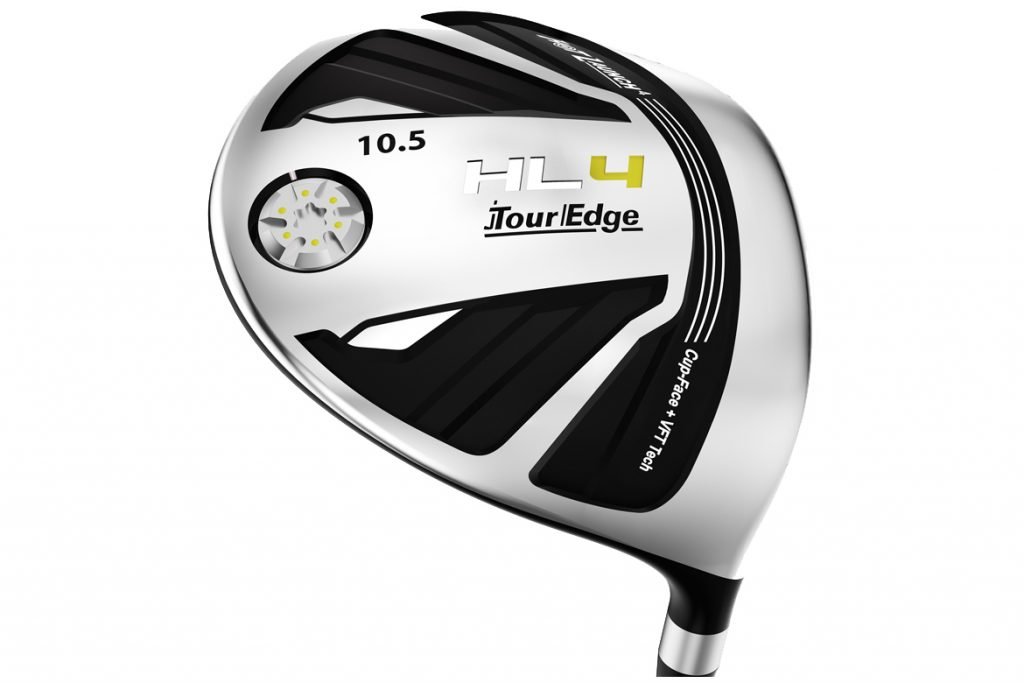 THP: Do you think most HL4 users are full set users, meaning driver through PW?
Tour Edge: They tend to either gravitate towards the HL4 metalwoods together or hybrids and irons match up. People replace things at different times. Even in custom fittings, which we do a ton of in HL4, you usually see this to be the case, but of course some custom fittings are a full set.
We do have our HL-ToGo full set option, and that has been popular as the highest-end full set option in the business.
It is a very convenient way of getting 14 clubs that match up perfectly with distance gaps and club set up.
THP: The 48 hour guarantee is pretty unheard of in custom ordering. Why that number and where did it come from?
Tour Edge: No one else can do it except us because we build all of our premium clubs right here in the U.S. We were already set up for it with the way we build all of our premium clubs at our HQ in Batavia, Illinois.
It's our understanding that the fastest custom clubs make it out in a business week or so and the slowest are up to 14 days, so we wanted a WOW factor.
In this day and age with the way Amazon ships plus the fact that many of the HL4 purchases will be because there is an upcoming event the consumer wants to prepare for, it just made so much sense to deliver straight to their doors in 48 hours.
One of the biggest push backs to getting custom fit was the time and money it took to be involved and we solved both of those issues. Our goal with HL4 is to open the flood gates to get all golfers to consider getting custom fit. Hence the "Get Fit. Spend Less. Play Better." mantra attached to HL4.
We have made 99% of our 48-hour deliveries on time and that's with over 250% growth in custom clubs happening every year for the past three years. It's been a game-changer.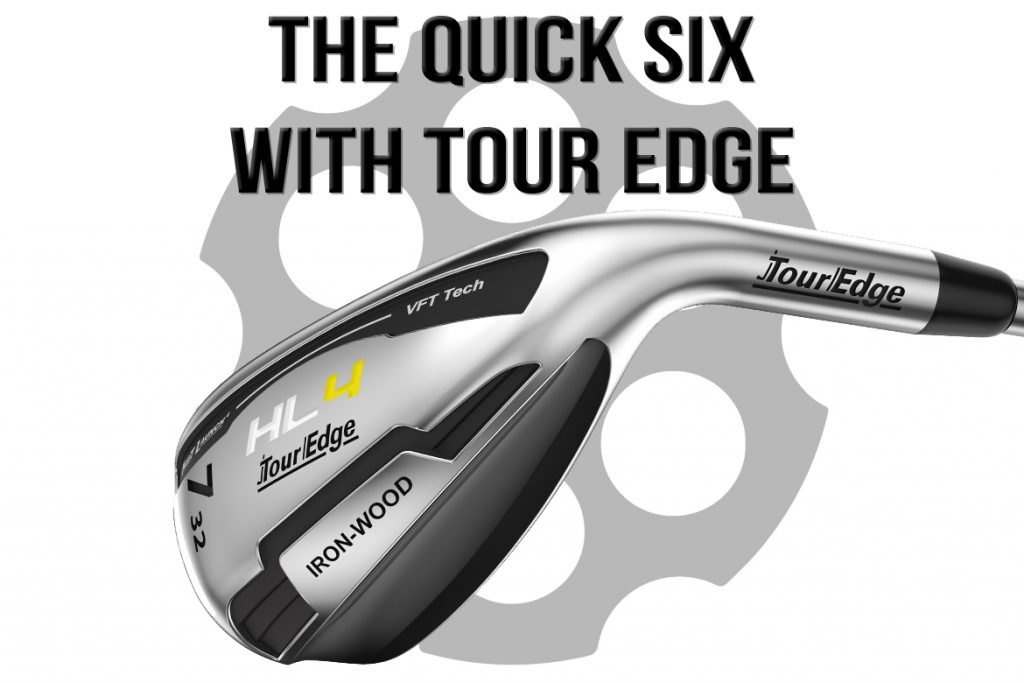 THP: HL4 is pretty tech forward and offers a number of choices. Are you already working on HL5?
HL4 just launched August 1 of this year and we are working on 18-month product cycles.
What do you think about the HL4 lineup and model? Have you given them a try? Drop a note in the comments below or join us in the THP Forum thread here and jump into the conversation.