The search for a genuinely low spin driver that also offers forgiveness yields few viable results.  Often times it seems that type of driver profile includes marginal forgiveness and a package geared towards consistency.  For Ping, the G30 LS Tec presents itself as a low spin driver offering that does not overlook forgiveness and predictability off the tee.  This would be a welcome change on paper.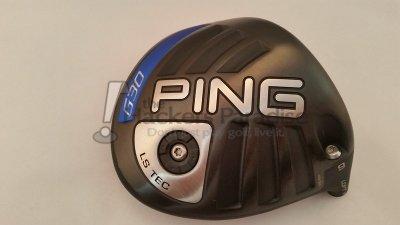 From Ping
The 460cc G30 LS Tec driver is a good fit for anyone seeking low, stable spin with an industry-leading MOI for long, accurate drives. The CG is back and extremely low (slightly forward of the standard G30 driver) to generate approximately 400 rpm less spin while maintaining a high MOI for exceptional flight control and distance on off-center performance.
Turbulators on the crown of the Ti 8-1-1 head reduce aerodynamic drag on the downswing, helping to increase clubhead speed and ball velocity for gaining distance. A thin face made of a cutting-edge T9S titanium alloy maximizes deflection to increase ball velocity and distance with a high MOI while providing a deep, powerful sound. T9S offers a higher strength-to-weight ratio, allowing weight savings to be re-allocated to optimize the CG and increase forgiveness for improved accuracy.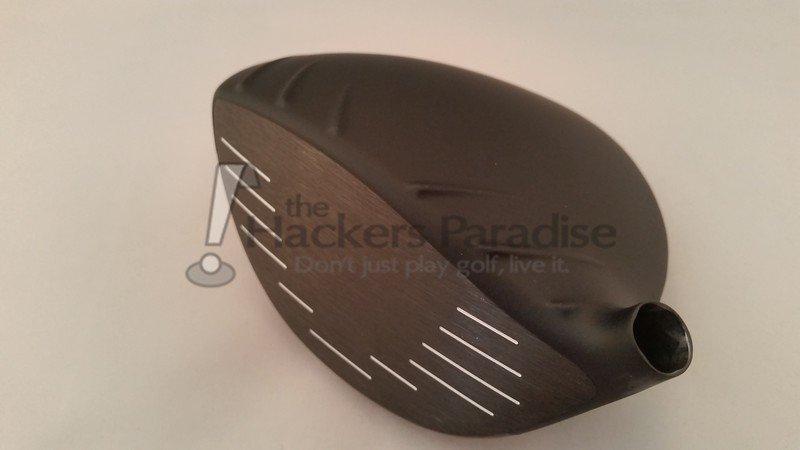 Using Trajectory Tuning+ Technology, the 9° and 10.5° loft can be added or subtracted 1° for fine-tuning trajectory. Settings are Standard, +0.6°, +1°, -0.6°, and -1°. The TFC 419D high-balance-point shaft has a CG closer to the grip end, promoting a simultaneous increase in the clubhead's energy, momentum and inertia.
The G30 LS Tec (Low-Spin Technology) driver offers a unique combination of low, stable spin with a high MOI for added distance with accuracy and control. Crown turbulators reduce aerodynamic drag to help increase clubhead speed and ball velocity for gaining distance, and lofts are adjustable plus or minus 1 degree. The T9S titanium alloy face is thin to maximize deflection for increasing ball speeds and distance.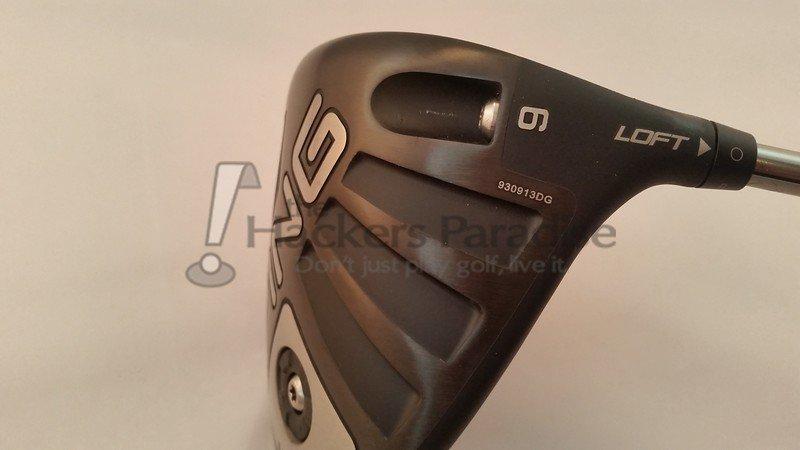 Turbulator Technology
Crown turbulators reduce aerodynamic drag on the downswing, leading to increased clubhead speed and ball velocity for greater distance.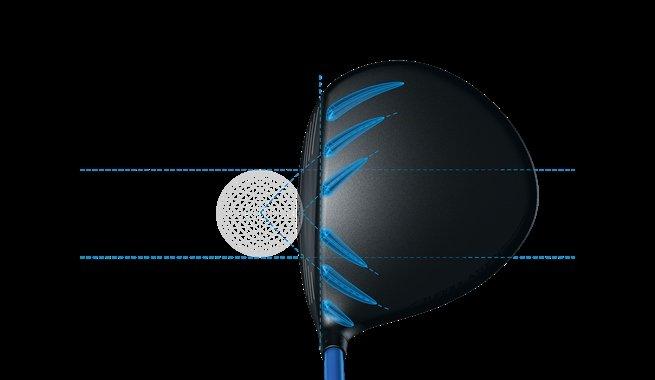 This feature is a very difficult to discern without utilizing another G30 that excludes the aerodynamic features of the turbulators, however experiences with the head confirmed how easy it is to drive the head through the zone, staying in the swing from takeaway to follow through.  For a head that has the presentation of being oversized at the 'tour' level, testing showed a complete lack of issue with maintaining the head through the swing at the right pace.
For traditionalists (especially those who are not familiar with the "G" series head profile), the shape of the G30 could be a turnoff when the club is first viewed.  At 460cc with a rather deep-from-face-to-back design, there is a lot to look at when addressing the golf ball.  Conversations during testing with unfamiliar-to-G30 golfers lead to talk about trying to overpower the sizable head in the swing, yet this size bias only lasted until swings with the G30 LS Tec were made.  At that time, the realization that the head flows naturally through the swing, and a quick understanding that the combined shaft/head profile suits a solid majority of golfers presented itself.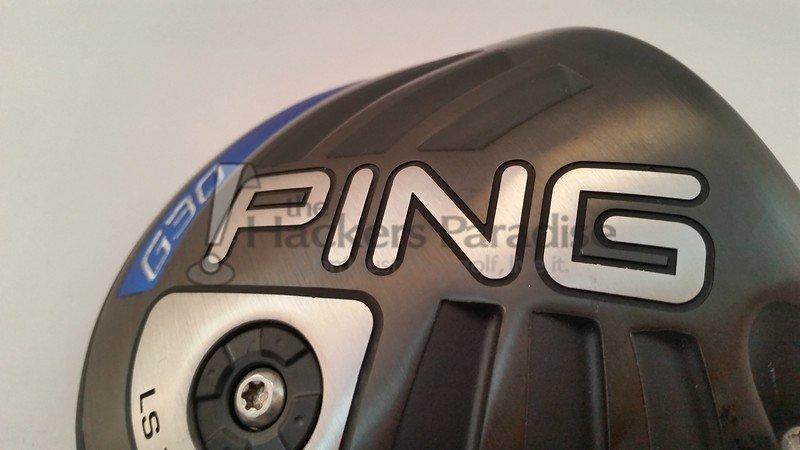 Beyond the initial 'shock' value of having turbulators atop the crown of the G30 LS Tec, it took very few experiences with the head to not only get comfortable with the look, but also take advantage of how the turbulators help to square the ball with the head at address.  This added benefit introduced a slight boost in confidence when setting up to swing.
Low, Stable Spin
A CG that is back and extremely low (slightly forward of the standard G30 driver) delivers approximately 400 rpm less spin than the standard G30 driver with industry-leading MOI for maximizing distance, accuracy and control.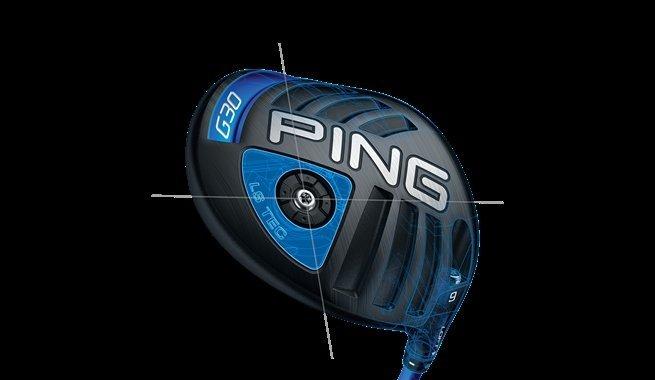 While bias is rarely beneficial in a review, this particular tester tends to lean towards the low spin head/shaft offerings available for optimum results.  This too often comes at the cost of forgiveness, and rarely can be found in a package larger than 430cc or 440cc.  For the G30 LS Tec, many of the great features found in the standard G30 are repackaged in a lower spinning head without the real cost of forgiveness across the face.  Paired with the tour 65 shaft, testing proved that optimal results could be achieved in various wind conditions, and even introduced positive results after landing (bounce).  The adjustment of spin may be marginal, but it very well could introduce some additional yardage for competent golfers seeking slightly less spin.
Hotter Face Material
A new high-strength, lightweight T9S titanium face is thinner and hotter to optimize face deflection for faster ball speeds and longer drives.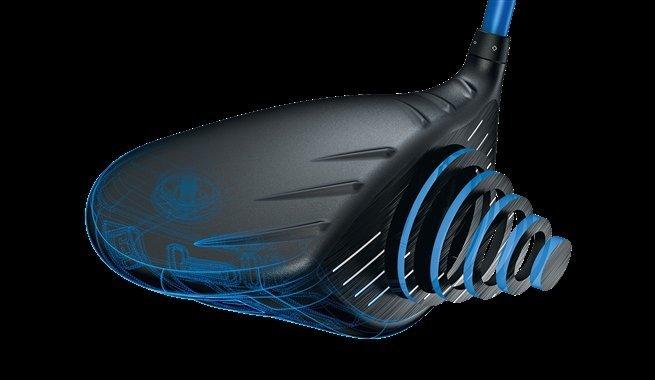 Throughout the testing of the G30 LS Tec, the ball jumped off the face in most situations with the exception of being on the extreme toe or heel section of the club.  In combination with the sound of the driver, there is a discernable difference between center face contact and poor contact, which yields both clarity in strike quality and some added distance in the air.  Length wise, the G30 LS Tec with tour 65 shaft either maintained or slightly improved the same competitive distance advantage that was experienced with the G30 without seeking aftermarket shaft offerings for golfers pursuing lower spin.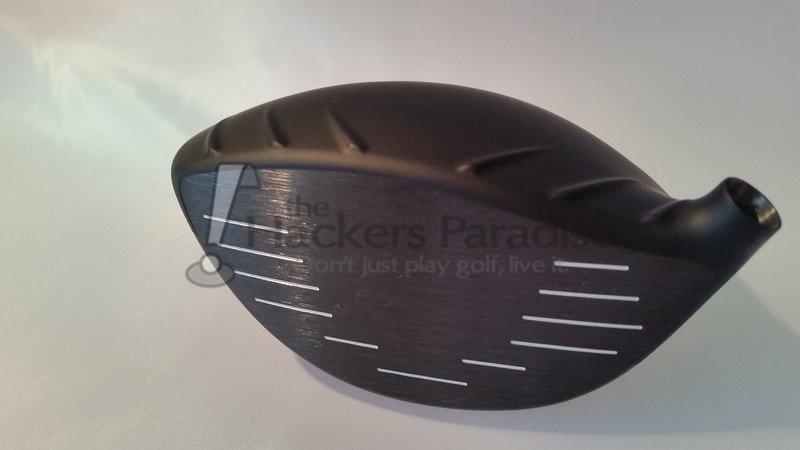 The profile of the G30 along with the face material produce a rather interesting sound, not entirely out of the ordinary for Ping as a whole, but certainly different from many of the current offerings on the driver market.  It is a combination of higher pitch in volume with a hollow body sound that stands out both on the range and the course.  This did not seem to be tuned down or increased in comparison to the standard G30, however it is louder than the average offering in 2015.
Trajectory Tuning+ Technology
Five loft settings allow you to fine-tune trajectory prior to a round for optimizing launch angle to maximize distance. Settings are standard, +0.6°, +1°, -0.6°, and -1°.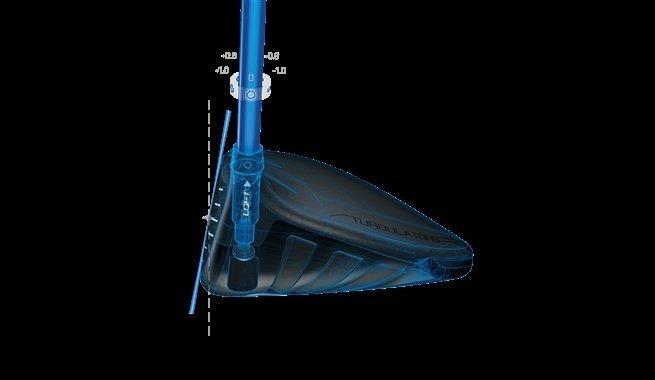 Unique to Ping is the ability to tune up to a degree in both directions, yet also 0.6 degrees of added loft or removed loft.  For golfers who are confident in their ideal lofts, this takes the perfect loft setting to the next level as the Ping G30 LS Tec offers loft settings in 8, 8.4, 9, 9.5, 9.6, 9.9, 10, 10.5, 11.1, and 11.5 degrees.  These lofts are limited to only two heads, giving golfers an opportunity to select their head and the lofts they are most comfortable with. 
Throughout testing, adjusting the loft did not seem to have a major impact on face angle, producing similar flight patterns (left to right) regardless of which setting the head was on.  Based on former understanding of adapter mechanics, there seemed to be a slight bias to fade when reducing loft and slight draw bias when increasing.  These results, however, were not large enough to be genuinely confident about face angle as a whole.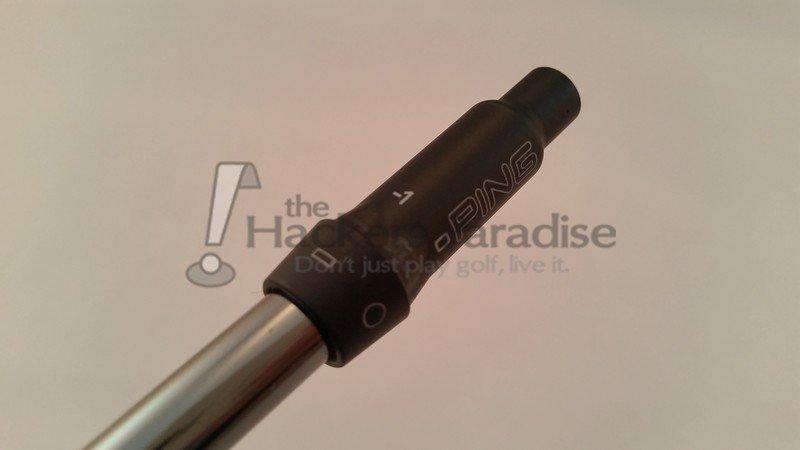 Launch and flight arc, on the other hand, changed by at least a degree or two depending on the setting from neutral.  The best results were obvious after one range session, and proved consistent throughout the testing experience when making updated loft adjustments mid-way through, and upon completion of the on course testing.  This was experienced by numerous golfers of different skill, however those who would benefit by having a head with some additional spin were encouraged to try the G30 or G30 SF Tec.
Tour 65 Shaft
With a weight of 61 grams in stiff, the tour 65 shaft is a great compliment to the G30 LS Tec weight and swing profile.  Testing proved it to be stable throughout the swing, rather than feeling like it is being overpowered even with swings beyond 110mph.  The characteristics of being a low-mid launch profile are quite fair, and the combination of the shaft and head really help to reduce unwanted spin in ideal swing settings.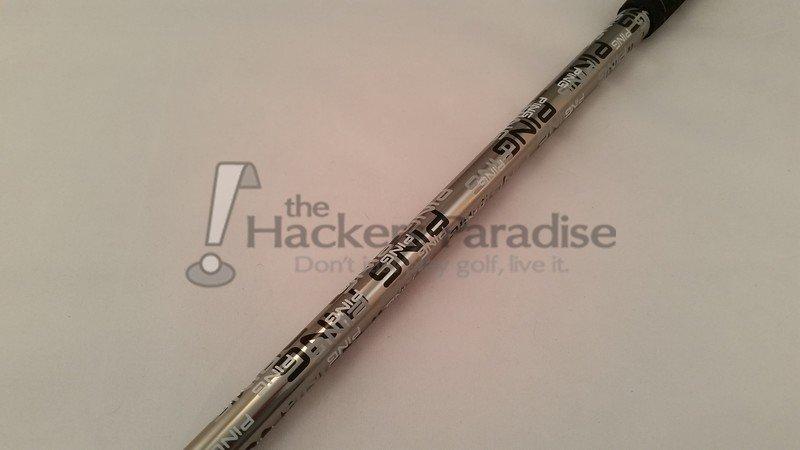 PING 5L Round Grip
Alignment lines circle the 5L round grip making sure that regardless of which setting is selected, there will always be something for the golfer to reference when gripping.  With that in mind, the majority of the grip experience is quite unremarkable, and gives the feel of a very predictable 'stock' grip offering.  Nothing overly tacky or slick, with decent durability against wear and tear.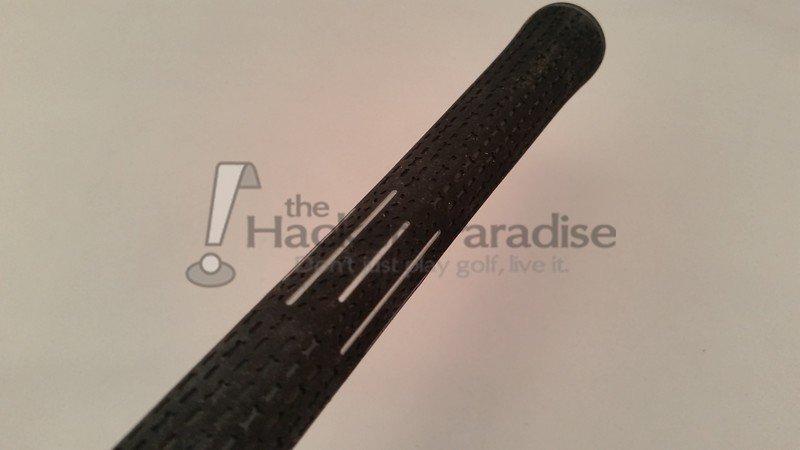 Parting Thoughts
The Ping G30 LS Tec combines many impressive technologies into a package suitable for the higher spin player seeking forgiveness alongside low spin.  This design was not only highly successful throughout testing, but also gave the impression of Ping being one of the companies leading the charge in this exciting new profile.  For players seeking forgiveness potential in a low spin offering, and are willing to make minor compromises on sound and traditional head profile, the G30 LS Tec should be high on the list of potential options.  For more information on the G30 LS Tec, visit www.Ping.com.