If you aren't familiar with the name Sacks Parente yet, it's worth looking back at the various articles, videos, and podcasts that THP has done on this brand and their putting instruments. Their stable is filled with blades and mallets that harness unique designs and are strong in technology. Even when perusing their catalog, one common option had been missing: a fully milled heel-toe plumbers neck putter. That all changed earlier this summer when Sacks Parente unveiled the Series 99. Before you look at the photos below and declare the Series 99 "just another Anser putter," read on because there is more here than meets the eye.
What makes a Sacks Parente putter different than a vast majority of putters on that market? Well, it starts with their shaft. Usually, shaft talk is something that we focus on more in drivers than in putters, but with Sacks Parente, the shaft is undoubtedly a big part of the story. Two different shafts are available in the Series 99, Tour GS and Tour CSX, with the former installed in the tested model.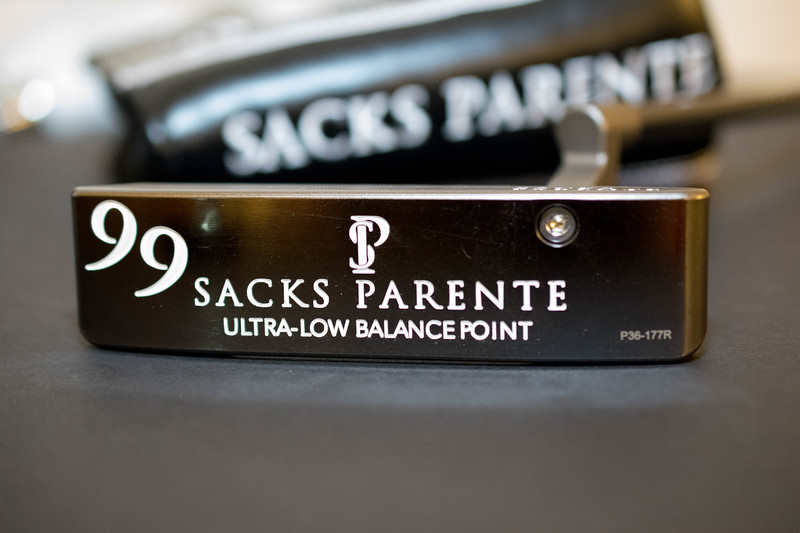 So, what's the big deal about the Tour GS shaft? For starters, let's talk about weight. These shafts weigh in at just over one ounce for every inch. According to Sacks Parente, a 33″ shaft weighs in at 33 grams. Please take a second to think about the weight savings between this model and a typical steel shaft, and it's a pretty drastic difference. A note on the website states that even though these shafts are ultra-lightweight, the material is still stronger than steel putter shafts. These shafts are more than just light and robust; they are engineered to help push that balance point as close to the hosel as possible, which is all part of Ultra-Low Balance Point Technology (ULBP).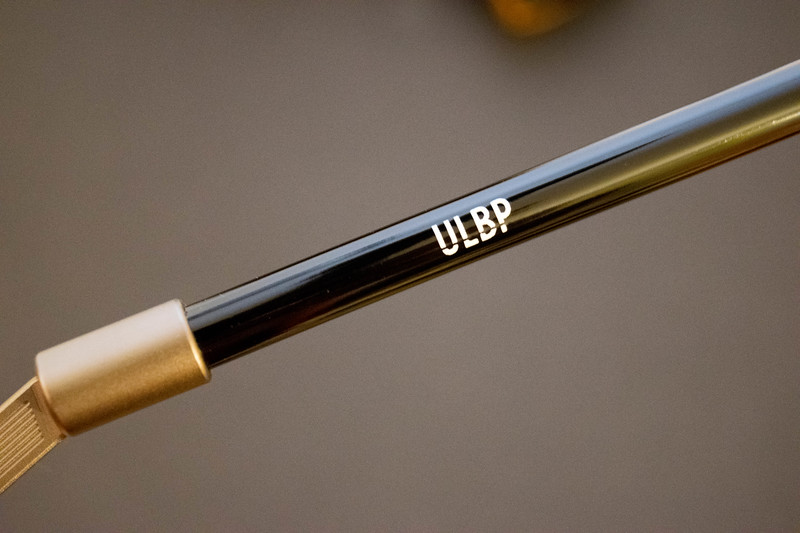 Furthering the ULBP is a head that weighs in at 370 grams. Because Sacks Parente utilizes a lighter-weight aluminum hosel, they can relocate roughly 25 grams into this head design. With the precise shaping of this head, the concentration of additional weight has been pushed forward, creating a face-forward center of gravity. Throughout their testing, a forward CG proved to help produce an almost immediate roll while reducing skid and limiting the gear effect that can happen on off-center strikes.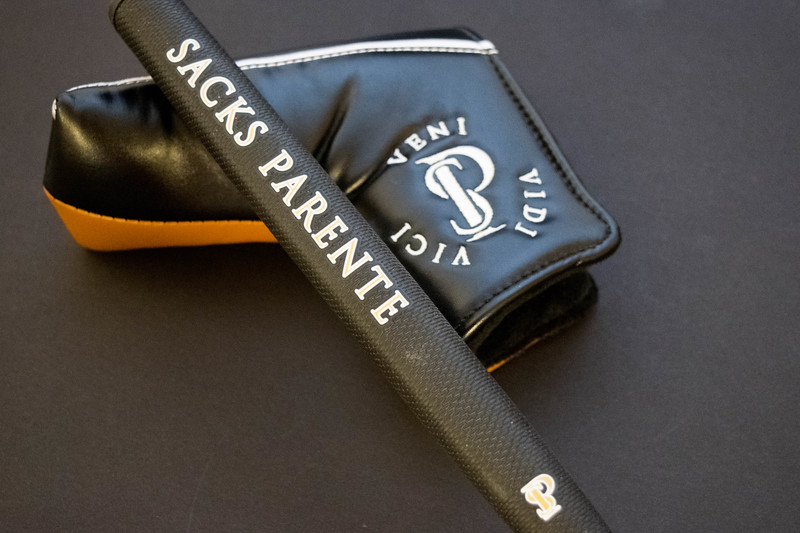 Not to be overlooked in all of this is the weight properties of the stock grip. At the current time, there are three different grip shapes to choose from, a pistol, flathead, and tapered round grip. Even with the three shape variances, all three models tip the scales at only 29 grams. Earlier, we mentioned that the shaft weight was roughly 33 grams, now add that to the 29-gram grip weight, and as a total, that weight comes in lighter than a good portion of putter grips on the market. With these weight and balance point changes, the Series 99 putter will feel noticeably different from many on the market.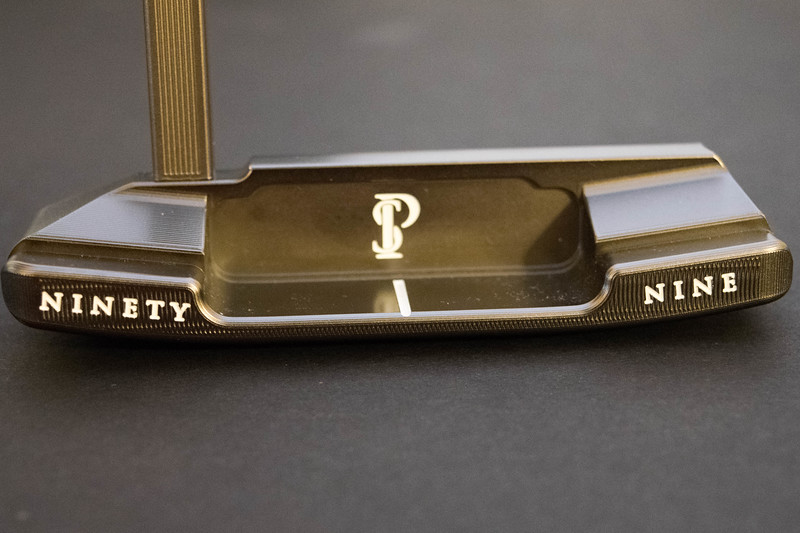 According to Sacks Parente, this ULBP design helps generate a more natural putting stroke. It helps take some of the manipulations one might have in their hands and allow the golfer to engrain the feeling of simply rocking the putter head back and through the ball. In my simplistic point of view, think of what happens when using a heavy donut weight on the end of an iron. Taking a swing becomes easier because the weight helps pull the clubhead down from the top more on plane. It becomes harder to make that over-the-top move that so many of us have. While the motion is much shorter and less violent with this putting instrument, the principle is similar.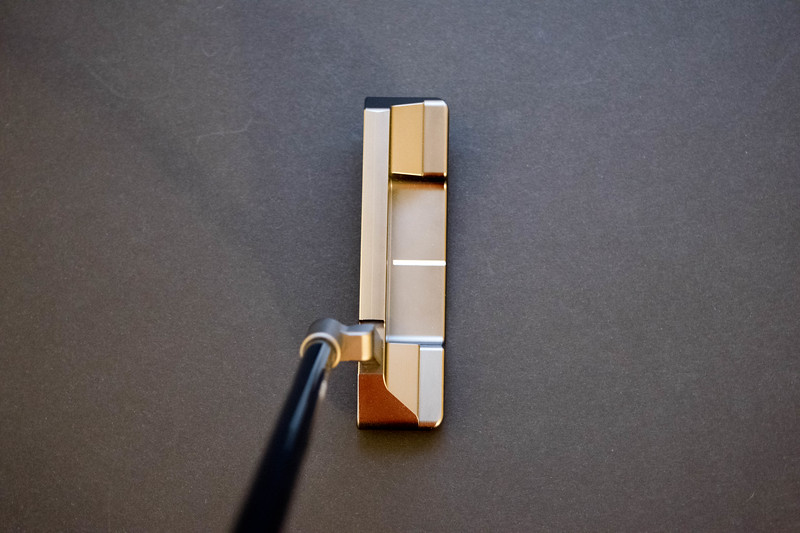 During this past golf season, I obtained a bad habit of drawing my putter back too far on the inside, leading to many inconsistent performances. On paper, this would be an excellent option to help bring consistency back to my putting stroke. After getting used to the difference in feel, there was a sense of just taking this club back and letting it naturally release. Whether testing outdoors or inside, I witnessed an improvement in the starting line of my putts. With the assistance of a laser, I was able to get more accessible visuals as to my intended line and see just how close the ball would hug that path. For me, it was hard not to be impressed by what I was seeing.
Outside of the performance, there is also plenty to like about this putter. Starting with the gunmetal finish that looks uber premium and will undoubtedly draw some attention from your playing partners. In terms of feel, I was expecting more of a dense sound, but it was a little higher in pitch than anticipated. Either way, the Sacks Parente Series 99 presents a solid feel coming off of this CNC milled carbon steel blade. A final detail worth mentioning is the quality of the headcover, which is two-toned of brown and black. On each of the sides is the Sacks Parente logo surrounded by the phrase Veni Vidi Vici. With this putter in the bag, perhaps today is the day you conquer the greens.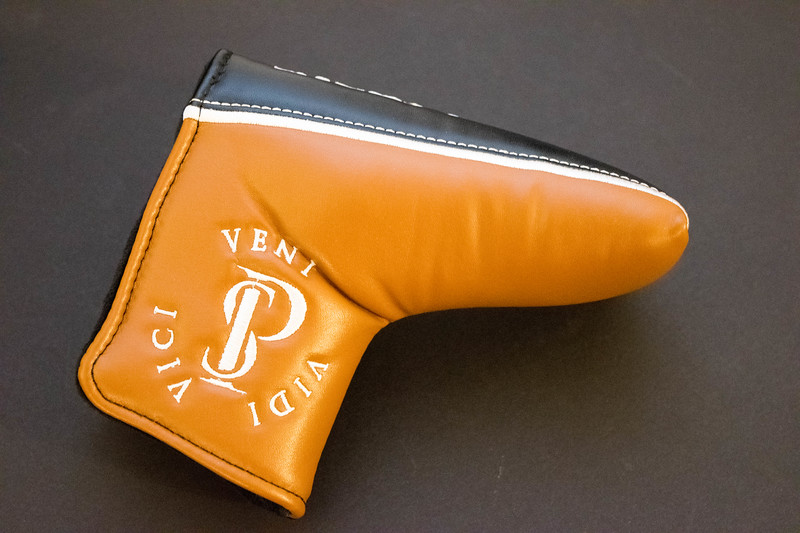 Sacks Parente has plenty of offerings out there to help golfers find more consistency in their stroke. Behind their use of an Ultra-Low Balance Point and Forward Center of Gravity, they believe their putting instruments could be the holy grail for many golfers who struggle on the greens. While the Series 99 might be their most basic-looking option from afar, be leery of calling it "just another Anser putter." More information on the Sacks Parente Series 99 putter is available at www.sacksparente.com.
The Details
In Stores: Available now
Cost: $349
Dexterity: RH and LH
Length: 32″ to 37″
Loft: 3°
Lie: 70°