Balance and pressure. Two common words used in the game of golf, yet in different ways for different people. To some it means staying within one's self and handling the mental side of the game. To others, it brings in the physical side and how it can make you a better golfer. Enter Salted Smart Insoles for Golf bringing to market a simple (not really) tool that will help you better understand what is happening and even how to fix it.
The Salted Smart Insoles for Golf are exactly what they sound like. Insole replacements for your shoes that in our experience offered more comfort than what was in there to begin with. Sliding them in was a breeze and putting them on you get a level of excitement about what you are about to find out about your own game. Before we get to that part, let's start at the beginning.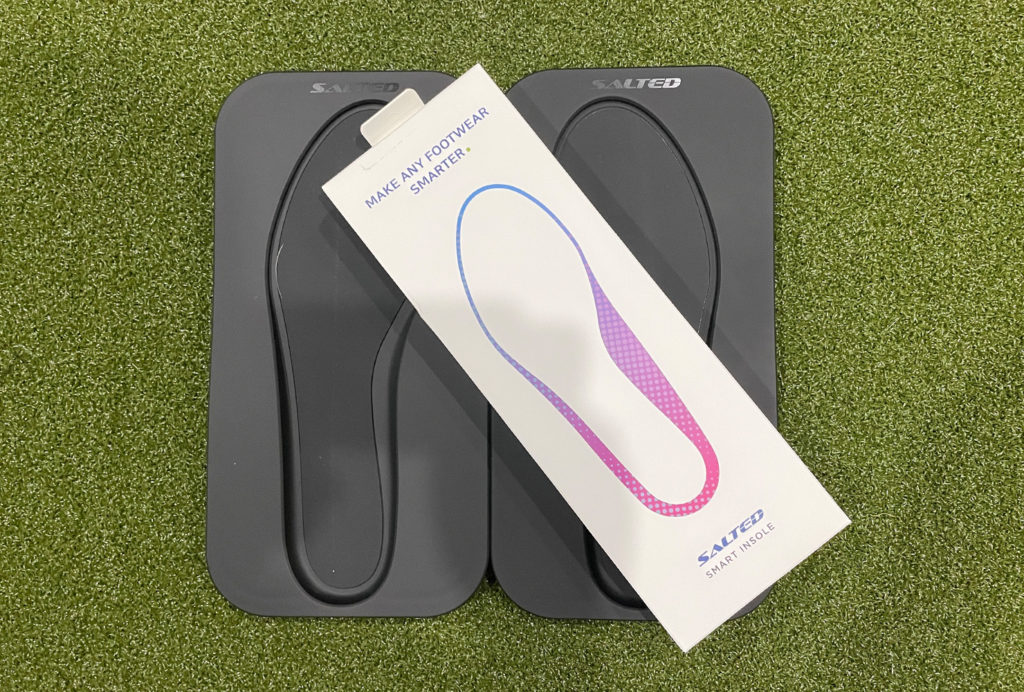 What are the Salted Smart Insoles for Golf? Soft insoles that feature plenty of cushion for comfort, yet uses bluetooth technology to connect to an app on your smart phone where it is measuring a ton of data while you practice or play. As a golfer that has struggled with balance and posture this almost seemed too good to be true, and when the package arrived I could not wait to rip it open.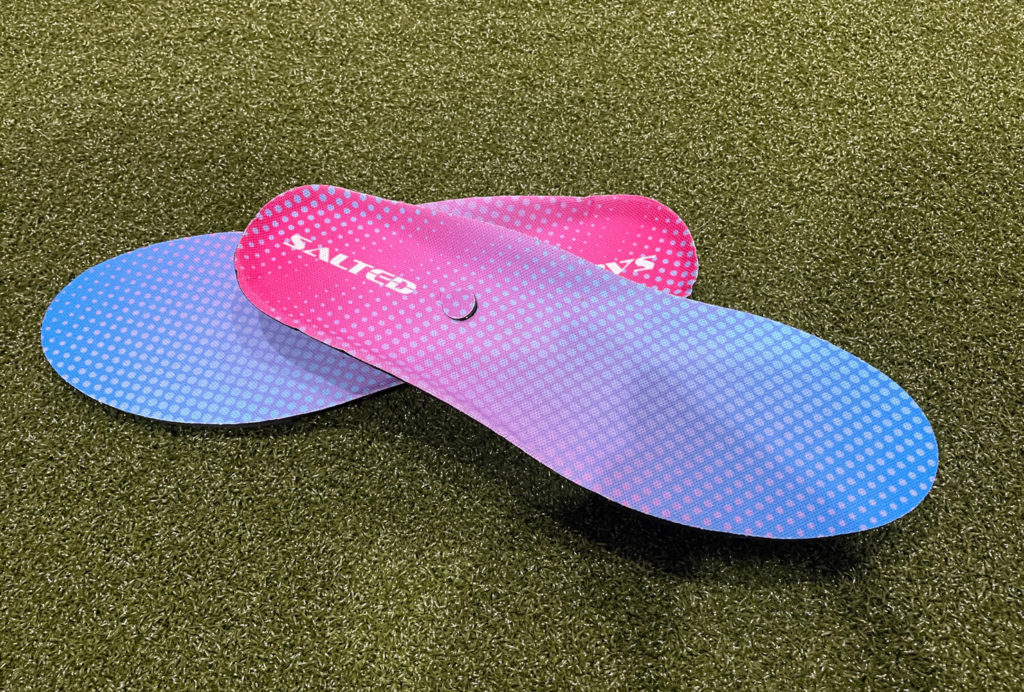 In hand, the insoles feel similar to most others you would find out in the wild. The instructions tell you to download the Salted app for Golf on your iOs or Android device which took all of 10 seconds and follow the instructions. Pairing the devices with the phone is a breeze. The mobile app asks you to turn the Salted Smart Insoles for Golf over and it will recognize and connect. It handled both in a matter of seconds one after the other and we were off and running.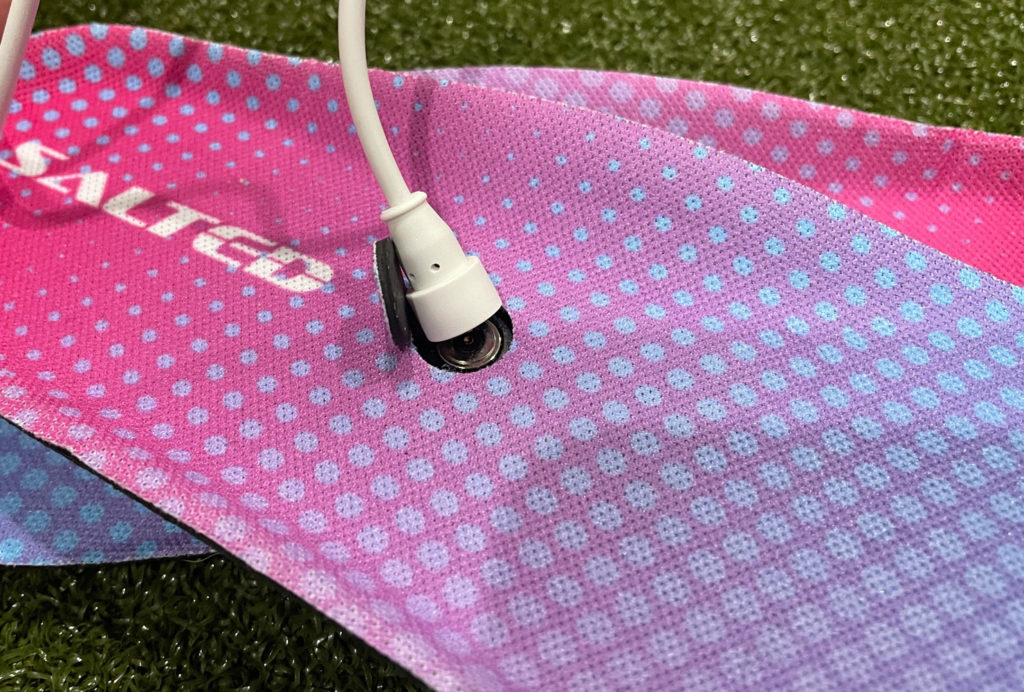 Before throwing them in my shoes, I should add that you will want to charge them. Yes you read that right, you are going to charge your insoles. Salted includes a nifty charger cable that is USB and charges both insoles at at the same time. It uses a rather strong magnet and locks into place across the ring on the product, and the mobile app monitors the battery life. The same section offers an on and off switch to toggle before entering "wash mode" or for flying.
Once you are all charged up, you need to set up an account with the mobile app. This involves logging in with a social media account or email. Adding a birth date as well as answering some simple questions about your goals with the Salted Smart Insoles for Golf.
Calibration is up next and involves you having the insoles in your shoes and you wearing them. You lift one foot up off the ground for a couple of seconds, then the second one and you are good to go. The Salted mobile app recommends doing this periodically. The entire process above took 2 minutes or less and was simple to understand and follow.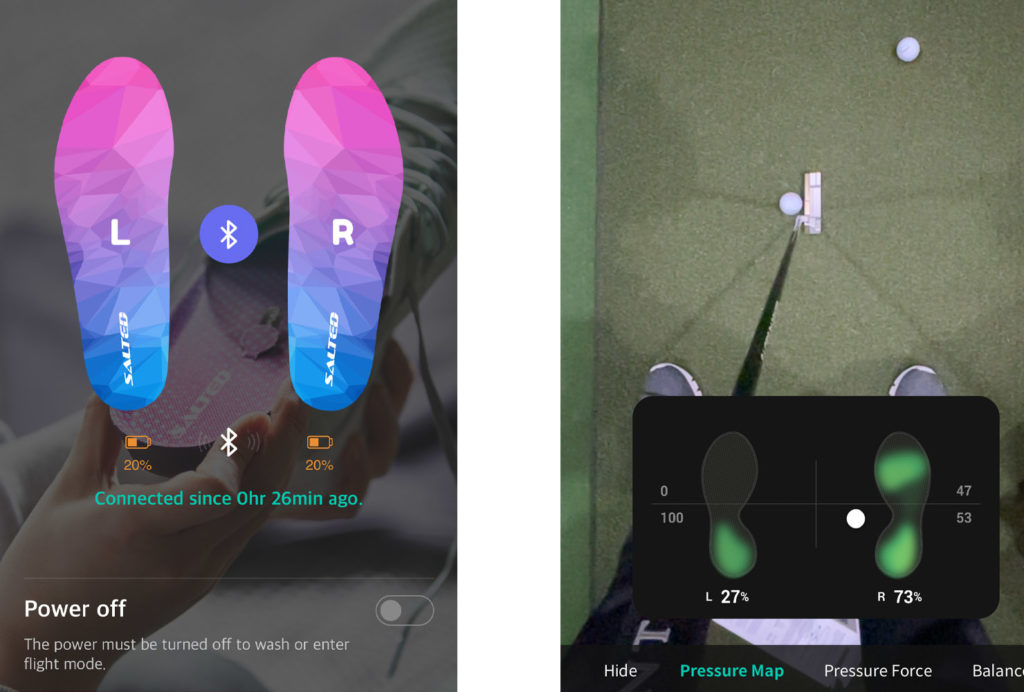 Now the fun begins. The above image shoes one of the tests being done as the insoles measure the pressure map while putting. As you can see from the app screen shot, I have a lot of pressure on my right foot and where my body is centered is shifted towards the right as well. There are a myriad of different tests you can do such as the one shown, balance and many more. I'm not sure why it surprised us so much, but they all work flawlessly.
The mobile app offers so much in the way of personal assistance that it is overwhelming at first, but the simple layout is very helpful and easy to understand.
It would be one thing to receive the data, but without help in how to fix it, the Salted Smart Insoles for Golf would not be of much assistance. The image below is showing off just a couple of the screen options to not only better understand where you should be ideally for your own game, but how to improve. From drills to work on balance and pressure, to swing video comparisons with some of the best players in the world, it is all available right in your mobile device.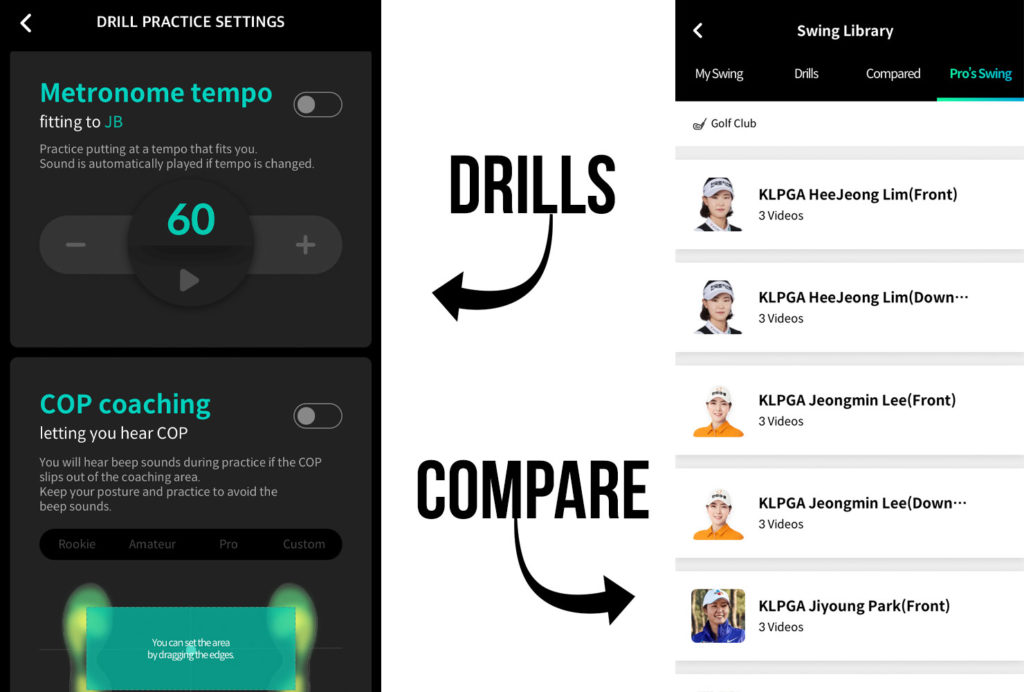 In using the insoles for a bit now we can confidently discuss a few things.
First, they are quite comfortable. With that said, choose your size accordingly and do not get frustrated as they can be trimmed to fit your shoes rather easily. After all, without the comfort side of things, you won't want to use them. Once installed we have not had a single connection failure or mobile app issue. In fact, it is rather shocking how well they are working and the feedback is not only fast, it is helpful.
Second, be prepared to want to fix everything you learn about. The app offers a lot of insight and help, and with some practice you will find yourself making improvements.
Third, this is not just a balance or putting app. Pressure, tempo, and a whole lot more can be keys to unlock distance and consistency and the Salted Insoles for Golf library offers a lot to work on those items. You will choose the task and it will tailor the drills to assist.
We have just barely scratched the surface on what Salted has available, and plan on a number of things coming up to help you better understand this very in depth product. For more information check out their website at www.salted.shop.
Details
Cost: $229 but at the time of this review only $139 on Amazon.
Purchase: Amazon.com Here.
Sizing: Women 6 to 13 and Men 5 to 12