TaylorMade Golf announced the release of their newest line of golf balls. It was no secret that the new TP line was coming as it has already seen tour success and has been tested by THPers at events. The early buzz is quite strong and if the below info sounds good to you, stay tuned to the THP Forum for an option to test them out for yourself.
After a decade of prototyping and testing with the world's best players, the company believes the new Tour Preferred franchise is the best performing ball the company has released to date.
"Golf ball innovation doesn't just happen overnight. Rather, it is a series of ongoing conversation with our Tour players," said Dean Snell, vice president of golf ball R&D. "These conversations have led to the introduction of breakthrough technologies including low drag aerodynamics for ultimate wind resistance, a five-layer construction for superior control throughout the club set and now our softest and most durable cover."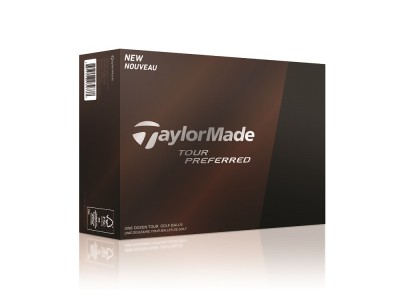 Key to the performance of the Tour Preferred and Tour Preferred X golf ball line is TaylorMade's patented and proven technologies, including:
REACT™ Core for greater ball speed on all shots for increased distance.
Spin Mantle™ designed to deliver precise and consistent spin rates on given shots throughout the bag.
Low-Drag Performance Aerodynamics (LDP™) A 322-dimple pattern designed to minimize distance loss on low spin shots and also maintain a penetrating ball flight into the wind.
A new technology featured in the golf balls is Soft Tech™, TaylorMade's softest and most durable cover to date. Made of a cast urethane, the new cover provides an even softer feel around the greens than previous TaylorMade offerings.  The Soft Tech cover will also provide higher resistance to shearing and will last longer.
What separates Tour Preferred and the Tour Preferred X from each other is spin. The Tour Preferred is designed for players who desire more spin in the mid-to-long iron shots. The additional spin will also promote a higher trajectory on approach shots.
Tour Preferred X maintains the same spin and trajectory into the green as its predecessor Lethal. Unlike Lethal, Tour Preferred X promotes better green side control because of its new Soft Tech cover. TaylorMade anticipates that more than 80% of its tour players will gravitate to this model as they are seeking controlled iron spin, for a more penetrating ball flight.
Since their introduction on Tour earlier this year, tour players have quickly made the switch to both models including Sergio Garcia who has already won twice with the Tour Preferred X (Thailand Golf Championship in December and Qatar Masters in January). Emerging LPGA star Jessica Korda also played the Tour Preferred X in her season-opening win at the Pure Silk Classic.
Tour Preferred and Tour Preferred X will be available at retail on March 1st at $45.99 per dozen. For more information, please visit www.taylormadegolf.com