The TOUR B line of balls has been incredibly popular on the THP Forum since its release about 18 months ago and this year the e12 CONTACT has continued to gain steam. In the bizarre golf industry landscape we are currently involved in, and the game is growing, we wanted to catch up with Bridgestone to discuss their latest, the future and more.
THP: How has the year been for Bridgestone Golf and the overall golf ball market?
Elliot Mellow: According to the NGF and other sources, participation in golf in terms of rounds played was up approximately 13% in 2020 and our business was up around 18%, so we outpaced the industry, so to speak. In fact, demand has been so extreme that at times we have experienced challenges keeping up with it and at the beginning of '21 made the decision to run our production facility in Covington, GA, 24/7. We've also hired approximately 20% more staff to help accommodate the increase in production. An independent survey recently indicated that the public perceives Bridgestone as the #2 golf ball brand in the marketplace and this perception is undoubtedly helping drive demand that much more.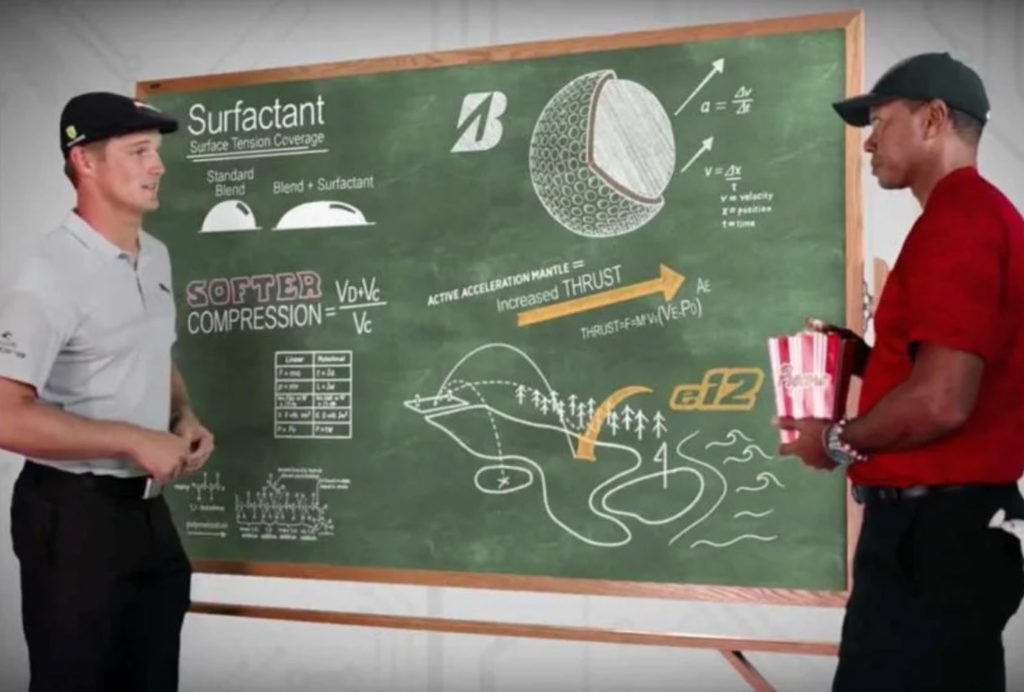 THP: With Tour players such as Tiger Woods and Bryson DeChambeau both very particular in regards to equipment, how much of a role did they play in the design of the current lineup?
Elliot Mellow: Both Bryson and Tiger not only endorse and play the TOUR B X and XS, respectively, but they also effectively function as members of our R&D department. When we started working with the REACTIV impact modifier to develop a new cover for our current TOUR B series, Tiger's participation was critical as it was at his urging that our R&D engineers actually used more additive to eventually get to the final iteration of the ball. Prior to Tiger's involvement we somewhat assumed that just a small amount of the additive would be appropriate, so his feedback and continuing involvement actually made the TOUR B XS what it is today. And as far as Bryson goes, he's pretty much insatiable when it comes to product development. He has very specific ideas about what he wants his golf ball (the TOUR B X) to do, and is very adept at articulating what he feels and sees when he tests prototypes. So simply put, Tiger and Bryson are critical to our product development cycle.

THP: The above-mentioned tour players go through rigorous testing and fitting, what has been the overall trend in golf ball fitting for Bridgestone the last couple of years?
Elliot Mellow: Our data (and the data supplied by independent sources) indicate a major appetite for ball fitting among consumers and Bridgestone Golf is clearly perceived as the leader in the category. We currently offer multiple fitting methods (digital, virtual, and limited, in-person events), but we're working on a new, big idea that will be unveiled in January at the PGA Merchandise Show. An important fact regarding our dedication to fitting, which consumers should understand, is that the data we gather from fittings directly influences how we design new products. Our design of our new e12 CONTACT, for example, which we introduced earlier this year with tremendous success, features a new iteration of Contact Science in the form of Contact FORCE dimples that increase clubface-ball contact by approximately 38%, helping average players hit it longer and straighter.
THP: With golf continuing to boom, what kind of data is Bridgestone seeing in regards to their fitting and the number of golfers getting into golf?
Elliot Mellow: We launched VFIT, our video ball fitting technology that works with a standard smart phone, last year and since then we've definitely seen significant growth in consumer usage. An interesting trend we've noticed is quite a bit more interest in premium products from a younger demographic than we've seen in the past. Obviously during the lockdown last year golfers were stuck at home and spending a lot of time on the internet, which yielded some huge spikes in our online fitting tool usage, but interest in ball fitting continues to be very strong, even with newer players, and we expect this to continue for the foreseeable future.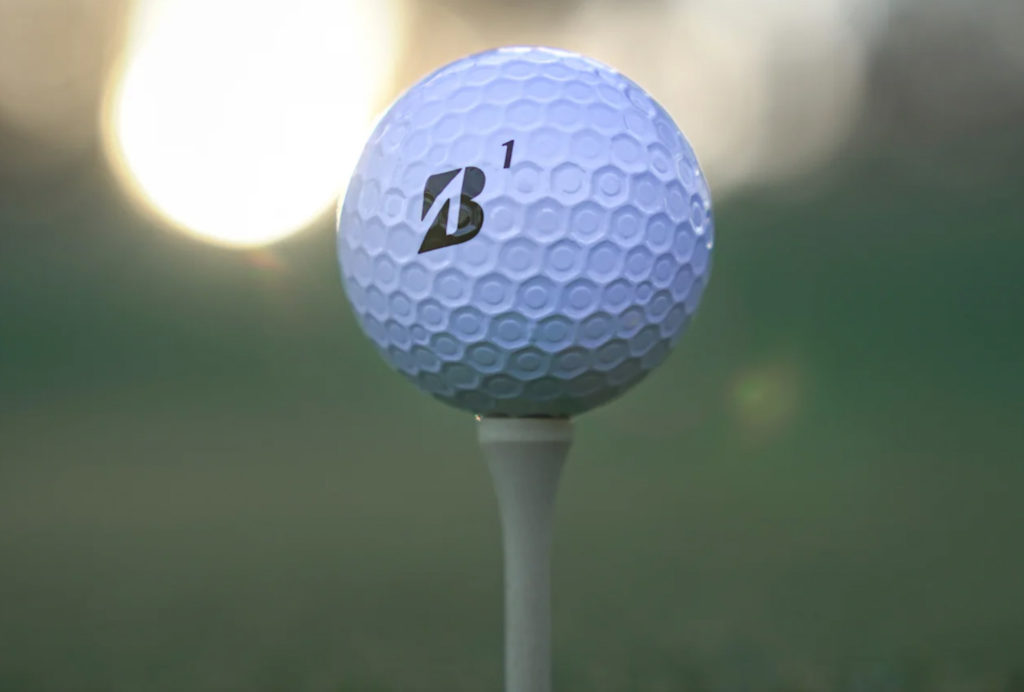 THP: Alignment and visuals on golf balls seems to be a hot trend. Will we see anything in the future from Bridgestone in that regard?
Elliot Mellow: Yes, there are several companies who offer visual technology, or at least an attempt at one, and we continue to examine potential options. The reality from Bridgestone's perspective, however, is that we are always focused on increasing the actual performance of our products, not selling consumers a cosmetics story or any other story that doesn't yield legitimate performance advantages. If and when we discover a visual technology that helps improve performance then we'll potentially pursue that option but until then we certainly won't come out with anything just because a trend appears to exist.
THP: We wouldn't be doing our job if we didn't ask. Clubs are a hot commodity right now, and Bridgestone equipment had a cult like following for years on the THP Forum. Our previous interview with CEO Dan Murphy mentioned golf balls only currently, but does the future see that road map change at all?
Elliot Mellow: We're obviously greatly appreciative of the support our past club offerings received from THP Forum participants and other avid players out there. In regard to the future of Bridgestone clubs I can't share anything at the moment other than we recently hired a new marketing manager for clubs and accessories. With his help we will continue to analyze the industry to determine which categories offer the best growth potential but at the moment we don't have an official commitment to a line of golf clubs at this time.
For more information on any of the products discussed above, check out their website at www.bridgestonegolf.com.