As many have read over the last few months, THP has a full schedule of close to 15 events in 2014. One of those events is something incredibly unique with SeeMore Putters and THP called The Putting Extravaganza and it is going to be incredible. To read about the entire 2014 THP Events Calendar, click here.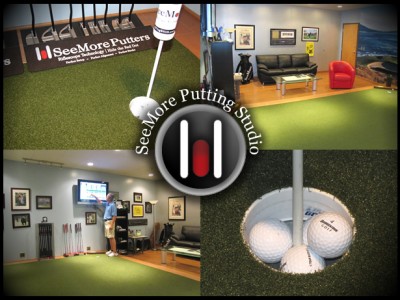 Tomorrow, this event kicks off at the headquarters of this putter company with fitting, instruction and 24 THPers taking a tour of the facility. Then it is off to the golf course, where each foursome will have a private SPi instructor with them to continue the instruction in the form of a playing lesson.
From there, the itinerary includes a wonderful dinner back at SeeMore headquarters where the 24 golfers will socialize and talk equipment with the R&D team as well as the rest of the staff. You can follow along on the THP Forum with live updates from the community members participating throughout the weekend and then plenty of video coverage will be available post event.
Click here to be taken to the THP Online Forum.