Titleist TSR drivers and fairways have been on the market for several months and have received plenty of praise during that time. Similar to years past, there is a TSR2 driver that brings together speed and distance. TSR3 offers fine-tuning via the Speed Ring Face Technology, and TSR4 is a 430cc low-spin monster. To complete the family, there needs to be a product that can work for golfers with a little less speed in their game, and that is the new TSR1.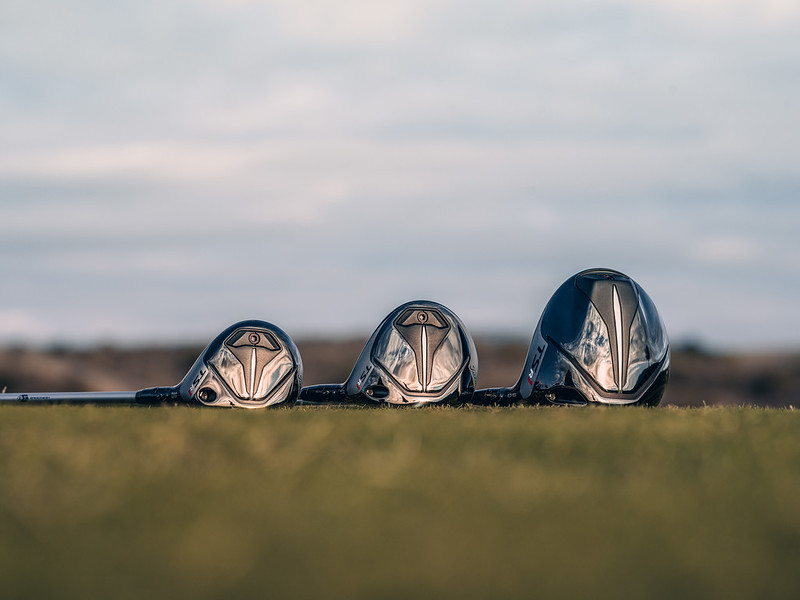 TSR1 is all about helping moderate-swing speed golfers achieve speed and distance through the help of lightweight designs. To create this line, Titleist R&D took a close look at each club in the TSR line and stripped off every gram of unnecessary weight to help make these the best-performing ultra-lightweight clubs on the market that still look and feel like a Titleist.
The term moderate swing speed gets tossed around often, sometimes without real numbers assigned. When Titleist says moderate swing speed, they target golfers whose driver swing speed is under 90 MPH, which according to industry research, is roughly a third of all golfers. If that sounds like you, then the TSR1 lineup might be one to consider.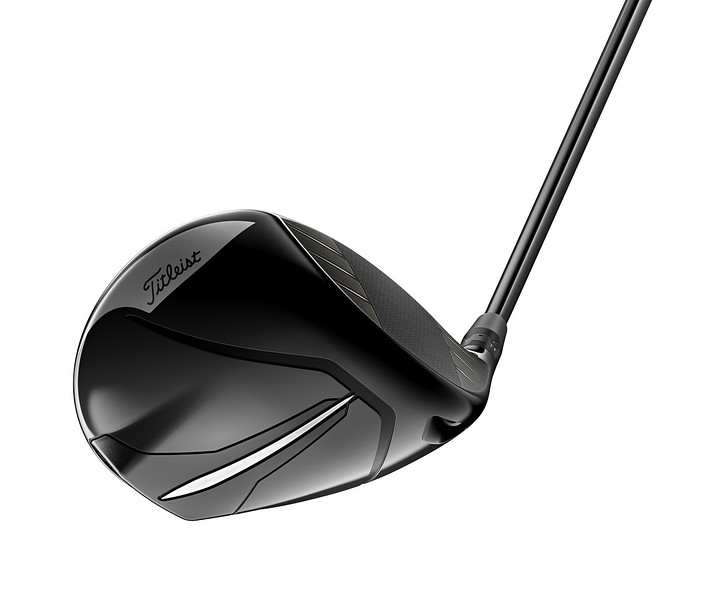 TSR1 Driver
Golfers in this demographic will look for drivers that can help them generate speed and still look good. Titleist believes that TSR1 fits that mold perfectly.
To help golfers achieve more swing speed, TSR1 is about 40 grams lighter than TSR2. Those savings come from a combination of head design, shaft weight, and even a more weight-efficient grip. Even with some weight savings, the advanced aerodynamic shaping and Multi-Plateau Variable Face Thickness technology are still a significant part of the TS1 story, similar to how they are throughout the rest of the TSR driver lineup.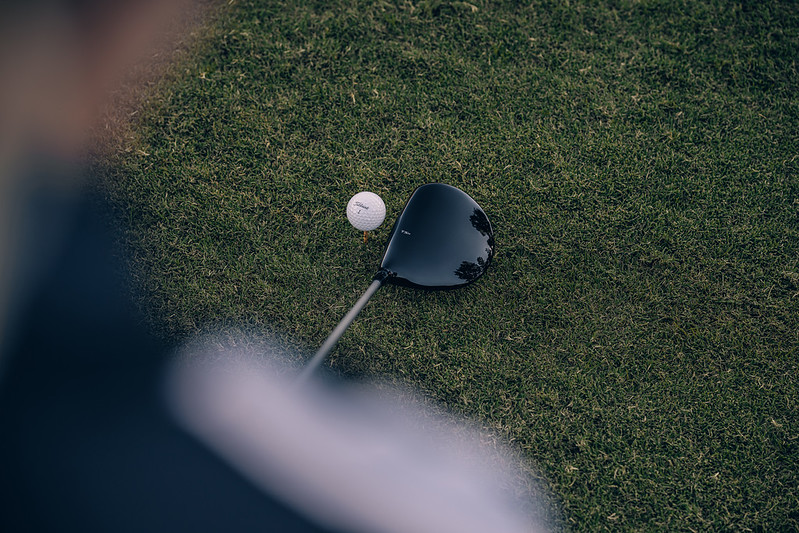 "The TSR1 line represents a continued commitment to deliver speed to every style of player," said Stephanie Luttrell, Titleist Director of Metalwood Development. "With the TSR1 driver, we found more speed and launch for the player through a lightweight design, better aerodynamics, and our deepest CG ever in a Titleist driver."
Lofts: 9°, 10°, 12°
Price: $599
TSR1 Fairway Woods
The new TSR1 fairway woods represent the lightest and highest launching fairway woods in the TSR line. Compared to the TSR2, the head is more substantial at 180cc but comes in 20 grams lighter.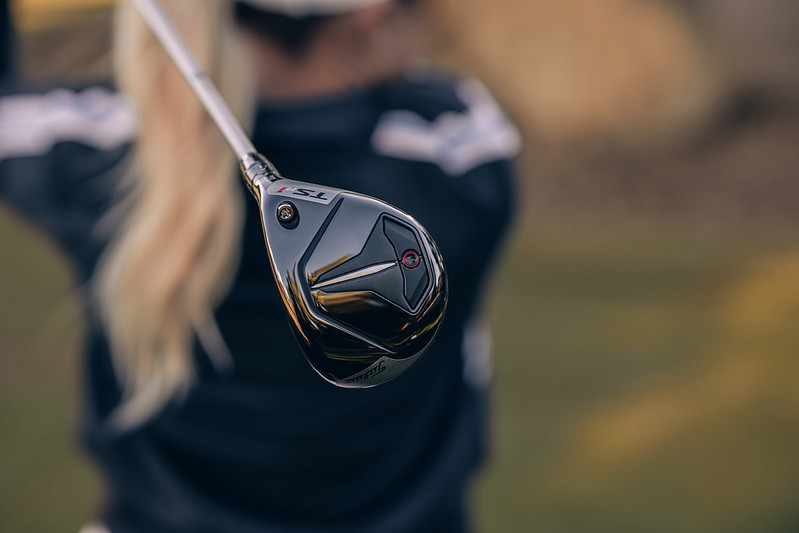 By choosing an open hosel design, Titleist pushed that center of gravity deeper within the head to help promote higher launch and more forgiveness. Compared to the TSi1 fairways, the TSR1 has boosted the MOI by an extra 15%.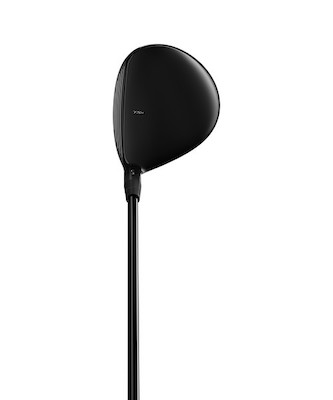 "In designing TSR1 fairways, high launch was the top priority," said Josh Talge, Vice President of Titleist Golf Club Marketing. "We wanted to make the highest launching and most forgiving fairway we could. The result makes for a seamless transition from TSR1 driver through the top end of the bag."
Lofts: 15°, 18°, 20°, 23°
Price: $349
TSR1 Hybrids:
TSR1 hybrids carry more of a compact fairway wood look, making them larger than TSR2. With a deeper center of gravity and weaker stock lofts, these aim to offer confidence to the moderate swing speed golfer.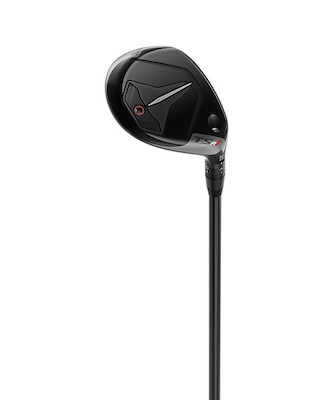 Hybrid shafts typically have a .370″ tip diameter, but TSR1 will utilize a .335″ tip which is more common in fairway woods, a change targeted to help increase launch. Meanwhile, to help eke out an extra bit of clubhead speed, these shafts are 1/2″ longer.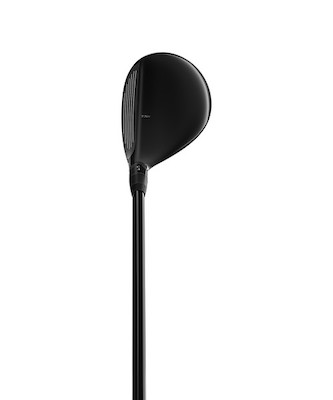 "Keeping with the increased demand for higher lofted fairways from players, TSR1 hybrids are the most 'wood-like' hybrids we have ever made," said Talge. "With a larger profile and a slightly longer shaft, TSR1 hybrids promote the speed and launch golfers may want from a fairway but with the added gapping flexibility to fit into the rest of the bag."
Lofts: 20°, 23°, 26° 29°
Price: $299
Stock shafts throughout the TSR1 line are, as you'd expect, lightweight. For the driver and fairways, the MCA MMT SpeedMesh shaft is less than 40 grams in every available flex. The same MCA MMT SpeedMesh shaft comes in at 50 grams as the stock option for the TSR1 hybrids.
TSR1 will be available for fittings starting on February 2, 2023 and will be in stores on February 23, 2023.