To understand this new Hot Launch lineup, we must first understand what Hot Launch means to Tour Edge and golfers. One of the top sellers for the brand overall, Hot Launch promises and executes a custom fitting program at relatively low price points and delivers it in 48 hours.
At launch, the company will have about 850 fitting locations with a mobile Hot Launch 521 fitting bag. Is that a lot? It has increased their custom fitting by over 300% all while still delivering in 48 hours. The dramatic shift in Hot Launch products started with Tour Edge with HL3 and then continued with the current (past when these hit stores) line of HL4. 521 is coming soon and takes the entire program to a new level.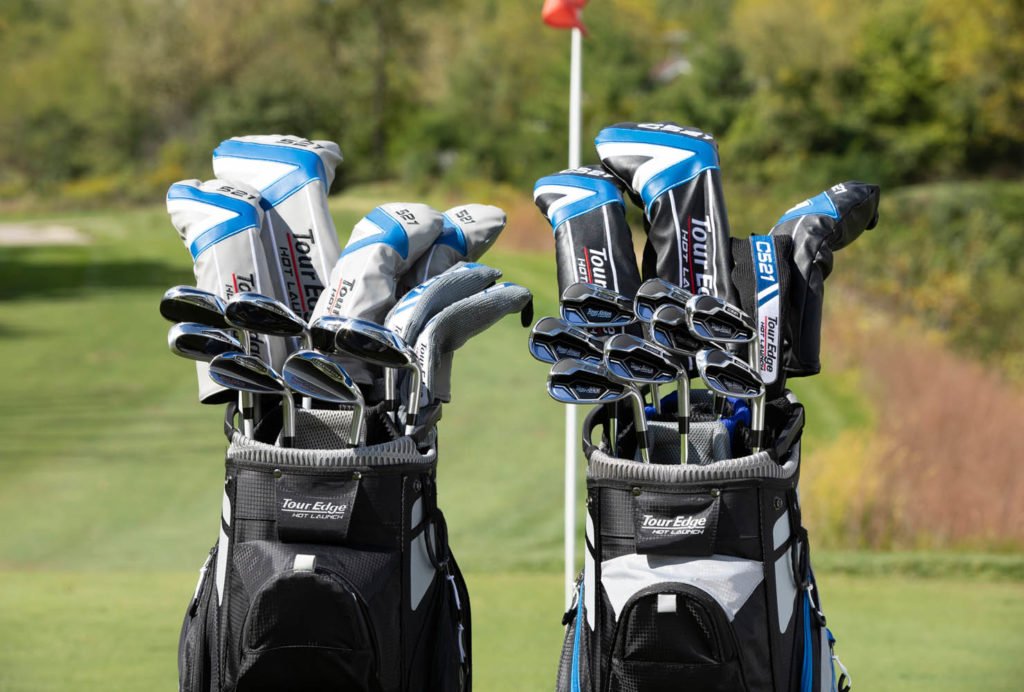 Generally speaking, Hot Launch by design has been a singular line of clubs with a myriad of options for combo sets, etc. With E521 that changes, and in a big way with the release of Extreme (E) and Competition (C). Both unique lines of E and C Series feature different shapes, specs and shafts with separate drivers, fairway metals, hybrids and irons.
"We have designed the new Hot Launch 521 series to offer both sides of game improvement in one colossal launch," said Tour Edge President and Master Club Designer David Glod. "This is the biggest launch in our 34-year history."
To understand E and C, let us explain how the HL line is expanding. The E Series is what some have come to expect out of Hot Launch. E stands for Extreme Spec Game Improvement. To get technical, this is going to mean very low center of gravity (CG), shallow faces in metal woods, more offset, and light premium shafts designed to get the ball up quickly and fly high and far.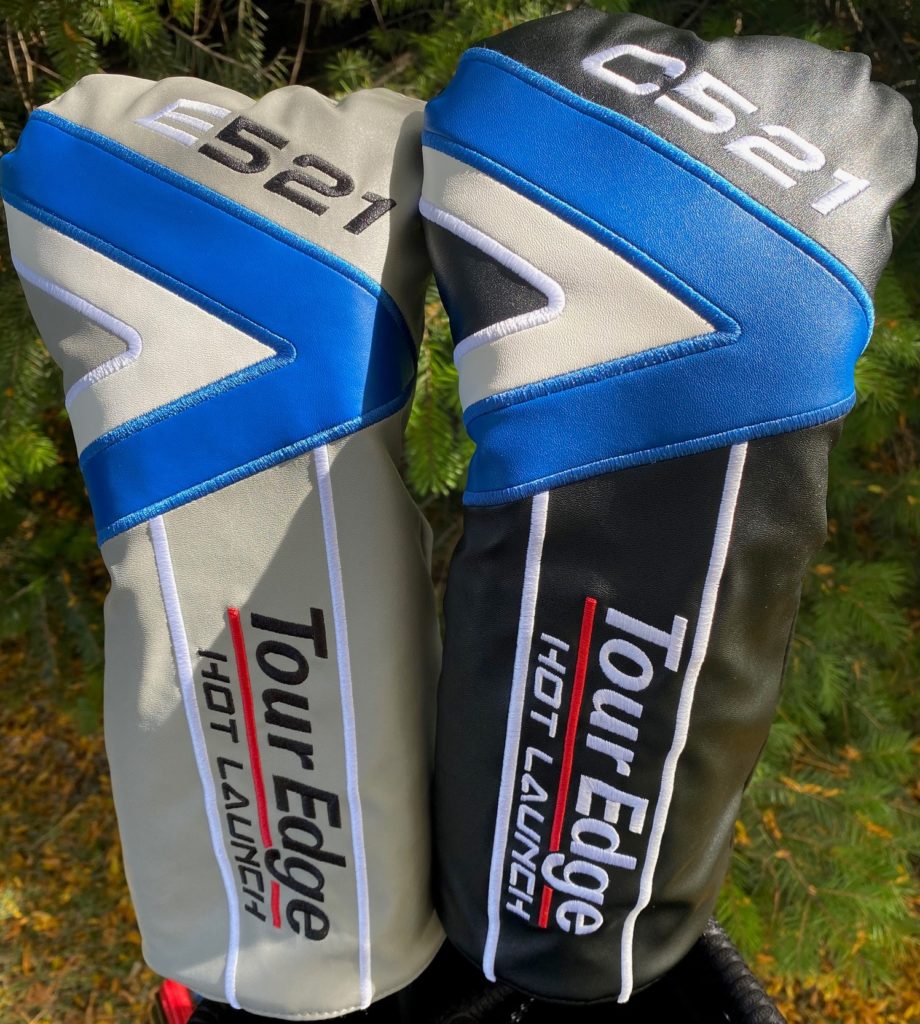 The C Series stands for Competition Spec. This line will feature more classically styled equipment, while still offering large amounts of forgiveness and high moment of inertia (MOI). You can expect even more attention to sound and feel throughout this line, premium components, etc.
The Hot Launch 521 is about choices. It is about fitting. Most of all however, it is about high technology and attention to detail with a low cost of entry. We will have full breakdowns of all of the products this week, but will kick it off with the drivers.
"We see these two series as being the best value available in the custom fitting market and that's exactly why we created our 48-hour custom fitting delivery guarantee," said Glod. "We want to open up the flood gates to custom fitting to golfers who are looking for the latest in innovation and extreme high performance at logical prices."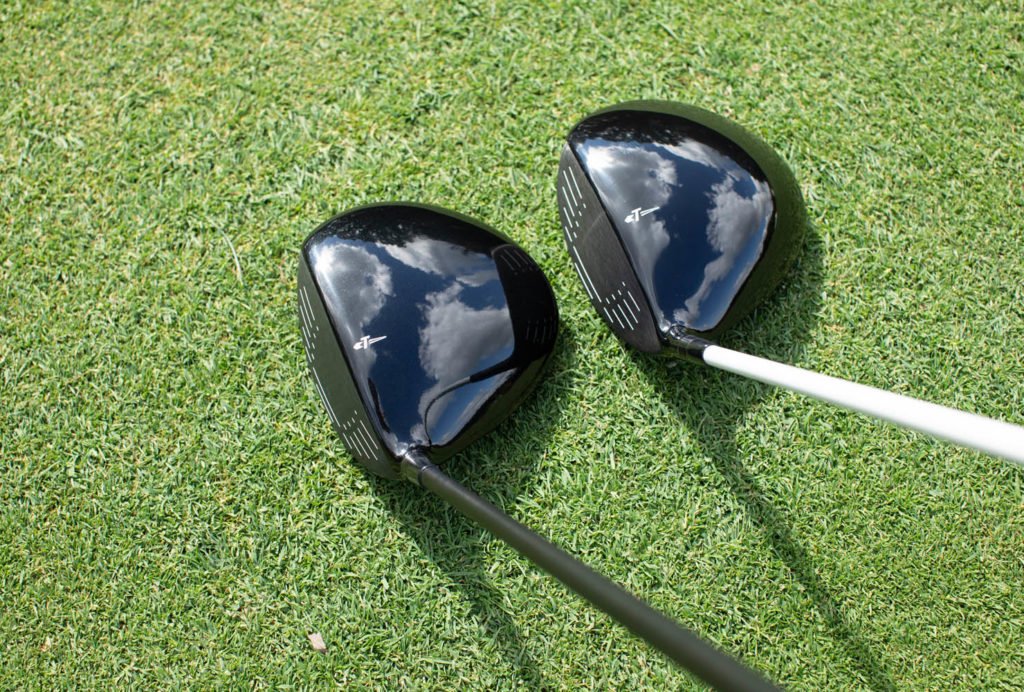 The Drivers
Kicking off the new lineup today with the HL drivers, we have the E521 and C521.
The E Series are Extreme Spec Game Improvement designs that boast a super-low Center of Gravity (CG), super-shallow faces, offset designs and extremely light premium shafts designed to get the ball launching in the air with ease for slower to mid-tempo swing speed players.
The C Series features premium, state-of-the-art Competition Spec designs with a higher MOI in classically shaped clubs that provide medium+ swing speeds the ability to launch the ball easily and with added forgiveness and power across the face.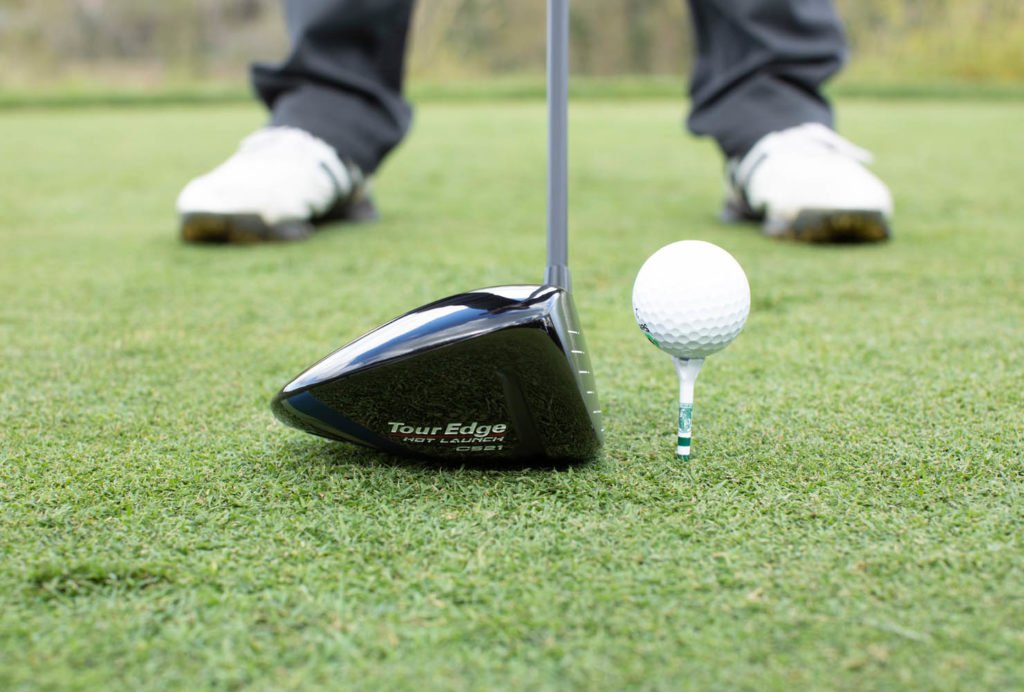 "To provide a 20% gain in stability over the past two Hot Launch iterations is a win for any golfer seeking a more favorable and more consistent experience off the tee," said Glod. "With Hot Launch 521, we were able to achieve MOI that matches drivers in play on the professional tours that cost three to four times more. No one else is doing this with MOI at this price point. The result is fantastic performance with straighter, more accurate drives due to the head resisting twisting at impact."
Starting with the E Series, Tour Edge shallowed out the face and created an extreme MOI boosting shape. With a goal being ease of use, everything about the design screams forgiveness. Increased ball speed when missing the center, easy to launch quickly and an MOI even higher than that of HL4.
Much of the tech story for the E521 should revolve around the Houdini sole. This unique design allowed for a CG placement that is 14% lower and 10% further back than the previous model. Tour Edge says this is the highest launching and easiest to hit driver they have ever produced.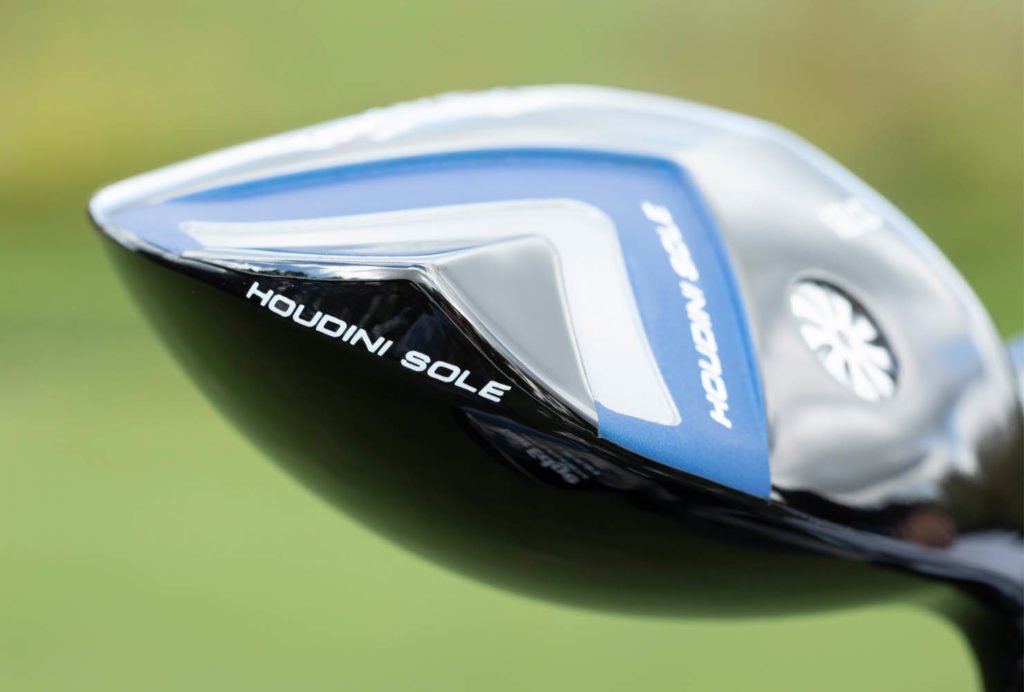 Houdini might be the beginning, but it certainly isn't the end of the story. Shallow Cup Face design and weight in the heel, the E521 is designed from beginning to end to help golfers that struggle with ball flight and slicing due to getting the face square at impact. The face height is actually 11% lower than that of the C521 that we will get to shortly.
Reaching the USGA limit on front to back and heel to toe lengths, the E Series is available in 10.5, 12 and even a 15 degree driver.
"With these shallow faces and offset designs, on top of the higher lofts we offer, the Hot Launch E521 Driver is easily the leader in launch technology in today's market," said Glod.
The shaft is a big part of the story here and much of that comes from what Tour Edge is calling Control Shaft Length Technology. In other words, making it shorter to maximize efficiency of energy transfer between club head and ball. This has previously been an option with companies, but coming a full inch shorter than much of the industry at standard is all part of the story in control and helping you hit more fairways. The shaft itself is a premium Mitsubishi Fubuki that ranges in weight from 45g to 55g depending on flex.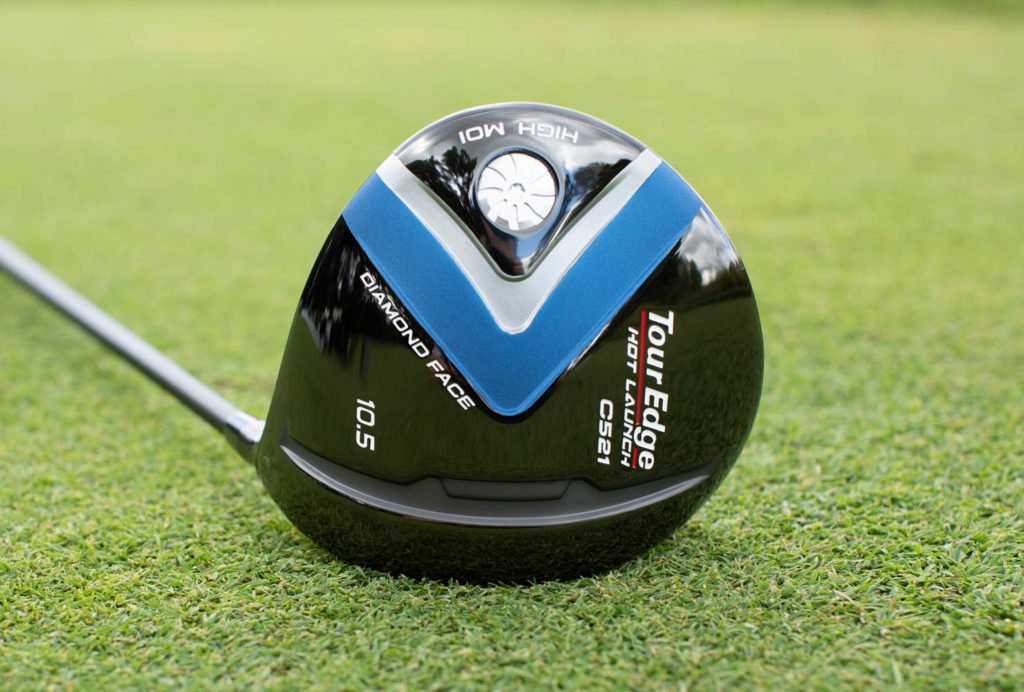 Switching gears to the C521, the story changes quite a bit. While both models feature the Hot Launch name, they are very different drivers. Sloped crown is deeper from face to back, and shows off a rear weight to increase MOI. Lower spin in general than the E series, the C521 features minimal offset and a slightly deeper overall package.
Previously only available in Exotics metal woods, the C521 features their Diamond Face Technology. If that phrase is new to you, to make it simple, the face features 39 different thick and thin diamond shapes behind the face to produce faster speed when you miss perfect impact. Does it work? In our testing of the EXS 220 lineup, it showed very positive results both in center and off center contact.
"To be able to take an amazing innovation like Diamond Face that changed the level of what we produced with Exotics EXS and to be able to bring it over to Hot Launch is a huge deal for the performance characteristics of these clubs," said Glod. "This is going to help a lot of golfers gain speed and power."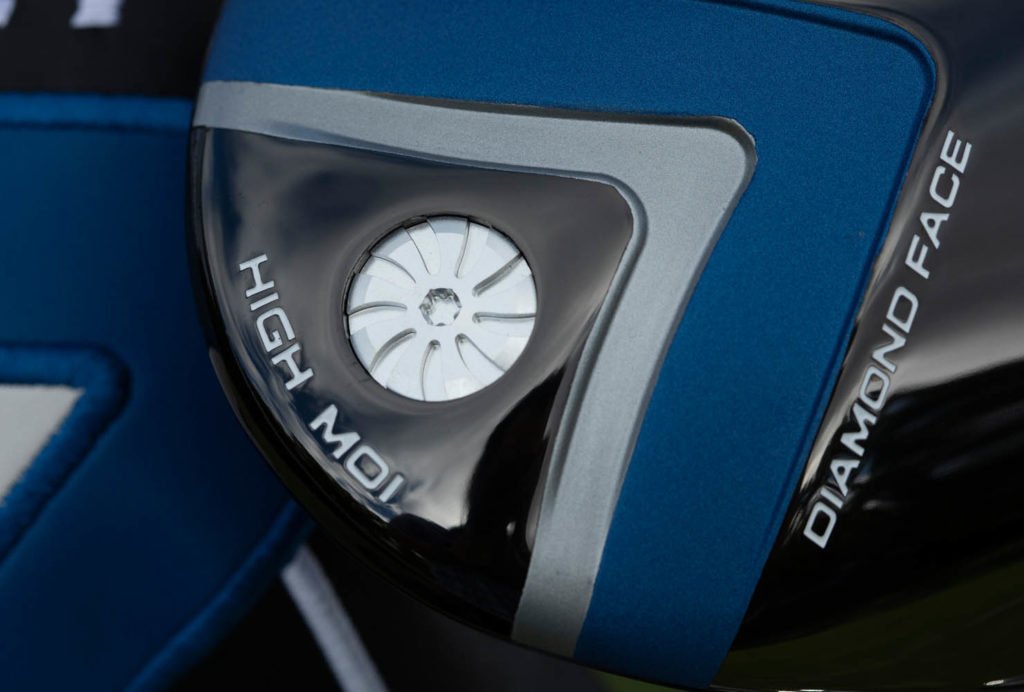 A power channel on the sole of the club behind the face offers better weight flexibility in design and increase in face flexing. What this should mean is more speed and less spin, as well as added forgiveness if you miss lower on the face as a whole.
The Aldila Rogue shaft is a mid-high launch profile that was chosen for the C521 after an extensive testing with their robot. The robot's name is TED and stands for Tour Edge Development. Weight range goes from 50-60 dependent on flex chosen or fit for and lofts drop down a bit here and are available in 9.5, 10.5 and 12.
The Details
Cost: $229 for either model
In Stores: 11/1/2020
Dexterity: RH all Lofts and LH single loft