Voice Caddie has made a commitment to personal launch monitors and the new SC300i brings a lot to the table on paper. Improvements across the board, while still hitting a price point that is palatable was the goal and the company might have nailed it.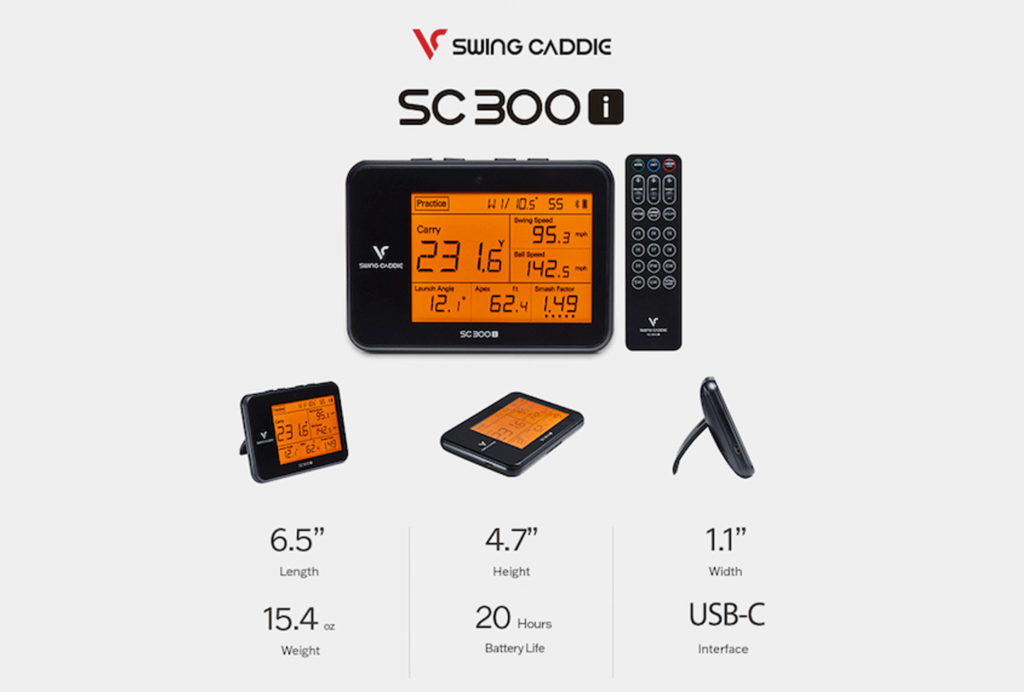 The Voice Caddie SC300i is said to deliver much improved accuracy and consistency over the previous model, along with increasing battery life by 66%. Using high-performance Doppler radar technology, and calibrating atmospheric pressure sensors, the SC300i tracks essential data points such as carry/total distance, ball speed, swing speed, launch angle, apex, smash factor, and spin (spin is displayed in the MySwingCaddie app only).
While the MySwingCaddie app will provide users with the most complete experience, the launch monitor is not dependent on using it. The SC300i unit itself features a large orange and black LCD display as well as voice output for distance.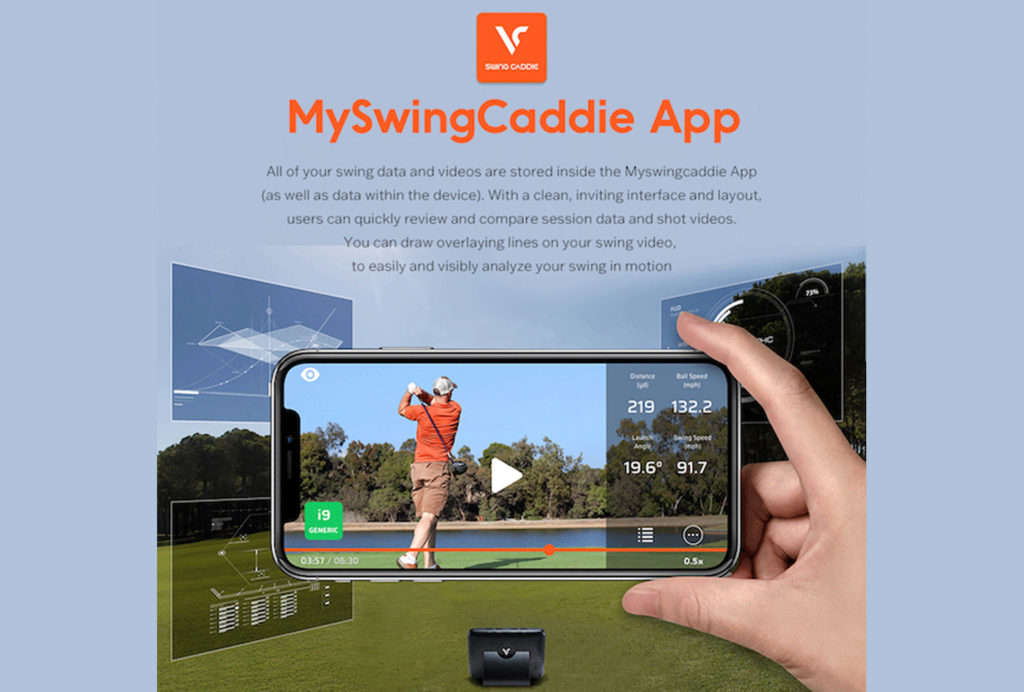 By using a tablet or smartphone, connection is done via bluetooth and works with the new MySwingCaddie app to track and even offers the ability to save the data. You can record swings via video and even use graphics to overlay over the swing during evaluation of practice session. SC300i works with both iOS and Android devices.
Could this be the device that changes the game for personal launch monitors? We should have our hands on one pretty soon and testing it out in the THP Tech Studio. Lofty aspirations, but the company seems committed and in our conversations we think they might have something here.
The Details
Cost: $500
Available: April 1st, 2021
www.voicecaddie.com