Not exactly a well kept secret, the Wilson Staff Model Utility irons are officially debuting. As you can see below, Brendan Steele, part of their tour staff, has put up images multiple times going back to February of this year. However the day is here and we can start filling everybody in on the details.
When you think utility irons, the first thought as of late is hollow body and these hit the mark. This type of construction allows for a thinner face for more ball speed across the entire surface area, along with precise weight placement for launch and control.
Using a high-strength C300 (no relation) maraging steel, the face is designed to deliver speed, regardless of impact.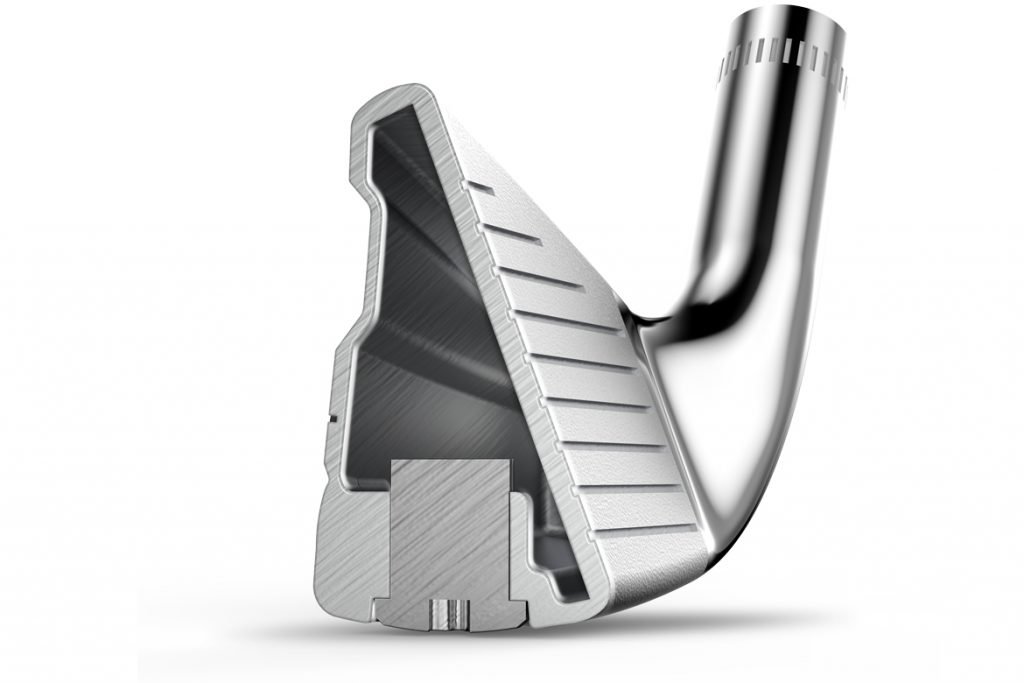 "The Staff Model Utility Irons will give golfers confidence on every shot and in every condition," said Jon Pergande, Manager of Golf Club Innovation. "Originally created for our professional staff members, we are excited to bring the utility irons to golfers and believe the strong mix of distance and forgiveness will enable players to attack the course with more confidence."
Launch is assisted with the 7 grams of weight that the engineers at Wilson have positioned very low. The pictures above and below show off both the internal structure as well as the positioned weight of the Wilson Staff Model Utility iron.
Wilson paid attention to the finer details and the shaft pairing is a perfect extension. Coming standard with the KBS Tour Hybrid graphite shaft brings a fantastic feeling shaft with a ball flight that will fit the utility iron player well. For those that like looking at the specs, you can dive in with all of it below.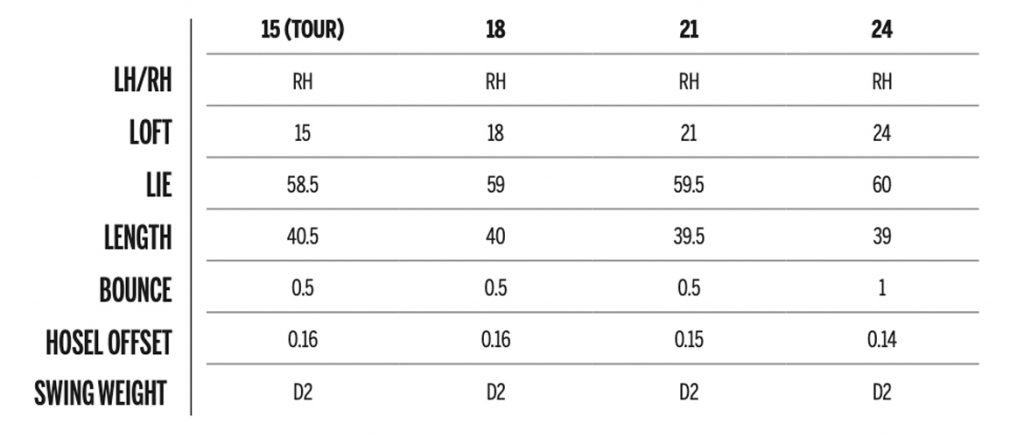 Are you a utility player? What do you think of the new Wilson Staff Model Utility iron? Drop a comment below or join us in the THP Forum thread here and jump into the conversation.
The Details
In Stores: 12/3
Cost: $229
Lofts: 18, 21, 24
Shaft: KBS Tour Hybrid
Grip: Golf Pride Tour Velvet