Zach Johnson is a nine-time PGA Tour champion and the 2007 Masters winner. While he exhibits a ferociousness and tenacity for the game he loves, Johnson is a southern gentleman, devout in his faith and his family. He and his wife Kim call Simon's Island, Georgia home, along with their sons Will and Wyatt and their newborn daughter Abby Jane.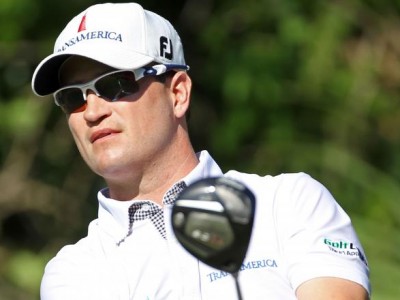 Johnson is coming off a spectacular 2012 season; a season which he ended 12th in the FedEx Cup Standings, 6th on the PGA Tour Money List and made 24 of 25 cuts, including 2 wins, 2-runner up finishes and 6 top-10 finishes. When asked about his career highlights and major accomplishments, hinting towards the Green Jacket he secured in 2007, a humble Johnson rather credits consistency and the drive to continue to win and play at the top of his game as his most proud accomplishments.
A long-time friend to the brand, Johnson is now officially joining the Oakley team and will not only continue to wear his favorite eyewear on tour, but he will also be sporting Oakley golf apparel during his 2013 campaign. Johnson has had a Lasik procedure done in the past and credits Oakley eyewear as a necessary tool for his career as a result. Additionally, he has expressed his excitement to don the iconic Oakley golf apparel this season, making him stand out amongst the others on tour.