Gloves in golf are pretty utilitarian. They serve a purpose and for the most part do so with very little in the way of design. Most sport the logo of your favorite company and there are certainly options that offer more function than others, but generally speaking there is little thought of from the aesthetics side of things.
Asher Golf is not a new name, but yet one that might have slipped passed you. The brand was born with the idea that golfers cared about how they look on the course. Nice shorts or pants, polo shirt, clean shoes and then that bland dried out crusty glove just wouldn't cut it.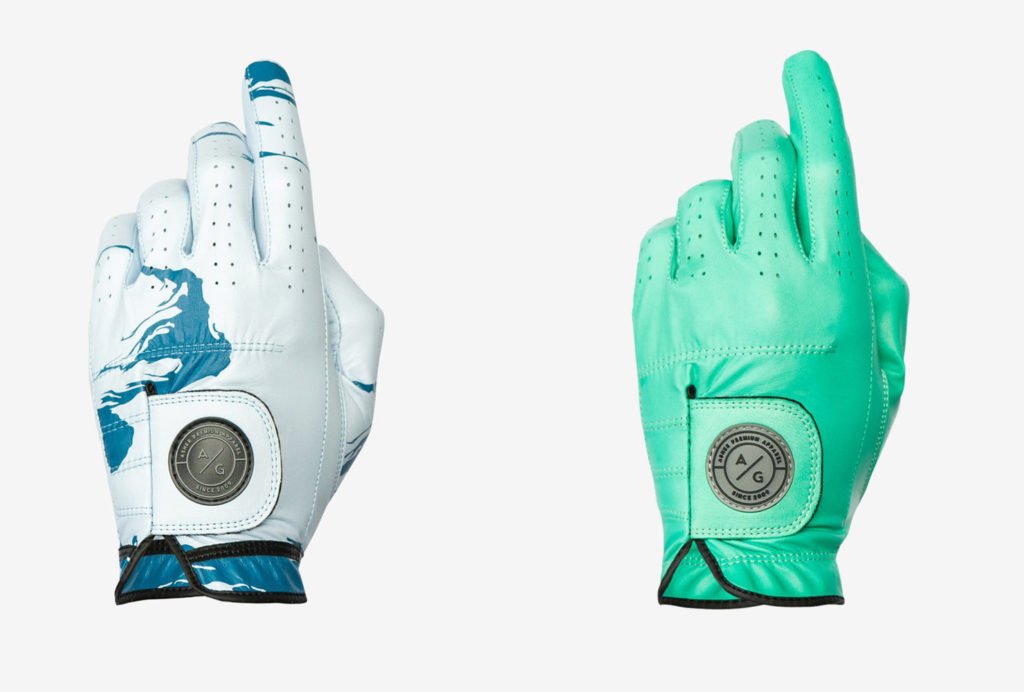 The idea was real and the belief was that the golf world needed a high quality option that added a little fashion to the mix. Not fashion over function, but fashion and function in a price tag that mirrored the competition's plain white alternative.
The first time we met the company, they asked us something that hit home. "Think back to the time you were grabbing a new glove from an absolute sea of white gloves in thin packages, what made one stand out from the other?".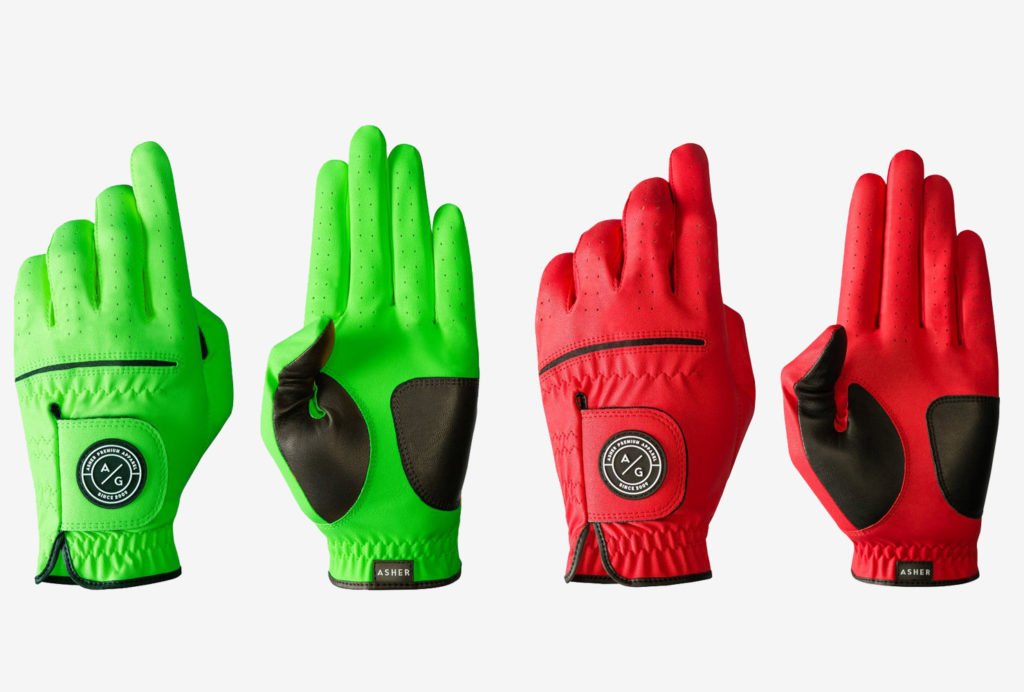 Good question, and Asher Golf seems to have figured it out. Over the last few years, the brand has expanded into other items such as clothing and accessories, but their mark is the glove and they have options in a number of price ranges and more styles than you can imagine.
You want colors? Sure, Asher has many to choose from. Do you like skulls or skeletons? Check out the Death Grip Model (image below) which is a fun play on words. Want to add some style without breaking the bank? Their Chuck line is very inexpensive and has some unique looks to boot.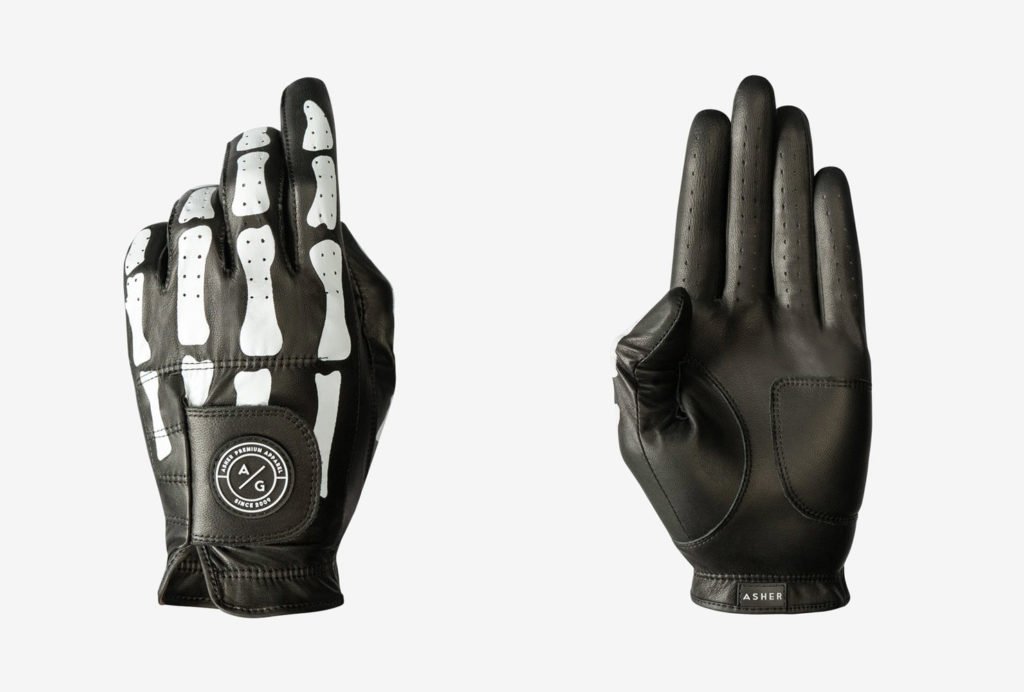 Trying them out, we got a chance to sample their Premium Collection. High end, cut from a single piece of AAA Cabretta Leather and a fit that is exactly what you want in a glove. Speaking of fit, their gloves run true to size, so if shopping now, keep your regular sizing in mind.
The three things we get most requested about golf gloves are simple.
How does it fit?
Tell me about the durability?
Price?
We tackled number one in the paragraph above. Number three is a pretty easy one. They have gloves starting at barely over $10. We can expand on durability a bit now. Is there something to Asher gloves that make them more durable than other options? In a word, no, but they aren't less durable either. In fact over the years, I have tested a lot of gloves and each of the Asher lines has held up to the competition quite well.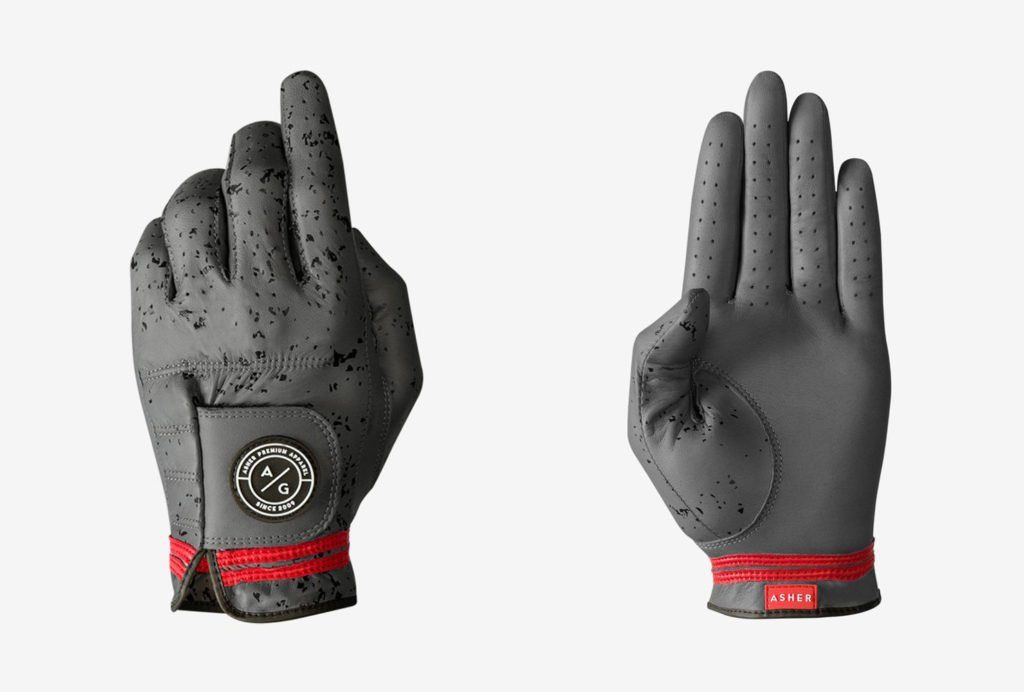 With more than a handful of different lines and a new one dropping shortly, Asher does have something for just about everybody. From the NBA to a skeleton look and everything in between. I am partial to the Alta 2.0 (above) personally, but strictly based on the look and how well it contrasts, but also for just how different it is.
For more information, check out their website at www.ashergolf.com and drop us a note below with which glove you think is your favorite.