I've got a bold statement for you, Cleveland's Frontline putters not only started an industry wide trend of forward weighting, but they did it better than any of those that followed. The original Frontline release in 2019 was so good that it garnered an expansion in 2021 rather than a regeneration of sorts. If the fact that Cleveland Golf decided to keep Frontline, in-line, for four years isn't proof enough of how successful they were for the company, then go back and look at the superlatives which the THP community continually provided.
However, it is 2023 now, and it is time for the next generation of Frontline putters, and this time Cleveland is boldly tagging them Elite.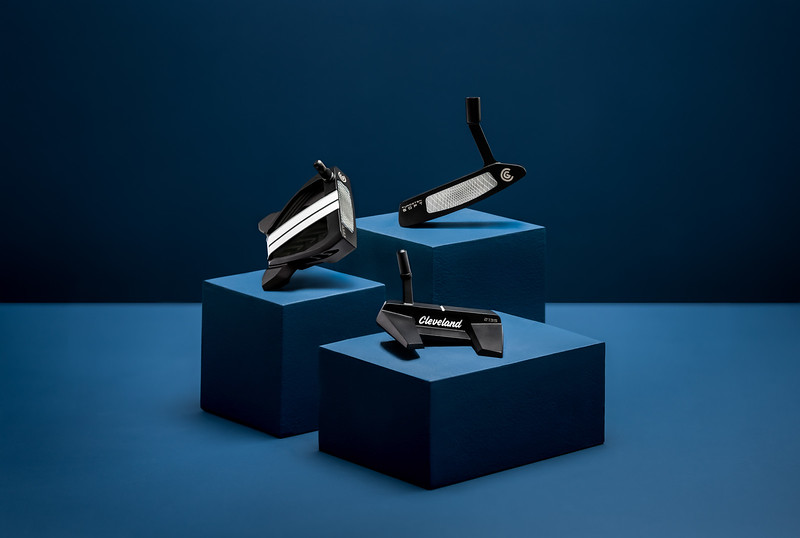 Why Forward Weighting?
For years, the trend in trying to create more consistent and playable putter designs centered around maximizing MOI above all else was most commonly achieved by putting weight further away from the face at the perimeter which also moved the center of gravity low and back. Cleveland Golf turned that on its ear in 2019 with the debut of Frontline, and the use of metal injection molded tungsten to force the CG forward.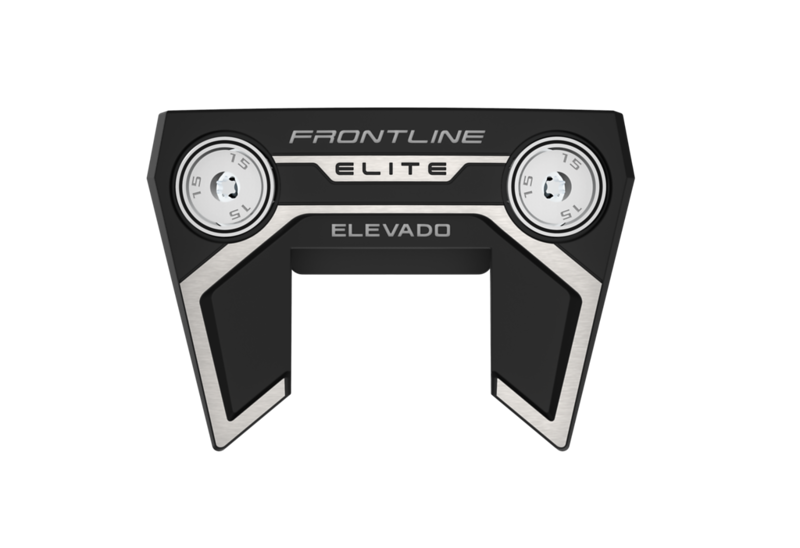 Why forward? According to Cleveland Golf, their testing showed that though a high MOI putter can improve stability on well struck putts, the CG moving back caused directional consistency issues on misses outside of center. With Frontline, and now Frontline Elite, the idea was to place more weight toward the face, not entirely negating the MOI of the headshape, but utilizing give and take to move the CG more toward the face.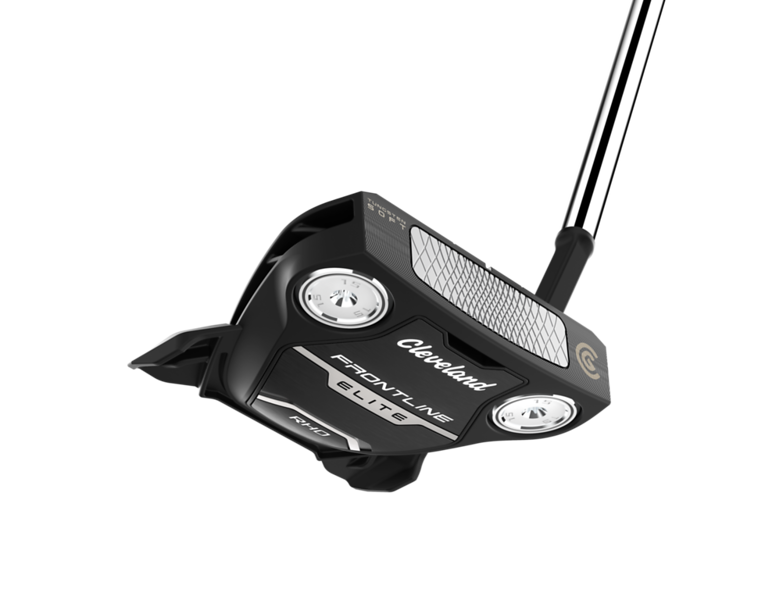 Keep in mind, though the weight is at the face, and we will get into that soon enough, it is not moving the CG all the way to the face. However, it has been moved enough so that when a putt is missed, the head will have much less rotation thanks to that weight. What that means is more distance and directional retention on misses. How much more accurate is it really? According to Cleveland Golf's testing, 38% moreso than putters with heavily back-placed CG on a 20mm miss.
2023 Cleveland Golf Frontline Elite Putters
All that brings us to the newest version of forward weighted putters from Cleveland Golf, the Frontline Elite. Why Elite? Simply put, because everything is, according to the company, better performing and more detail oriented than ever before.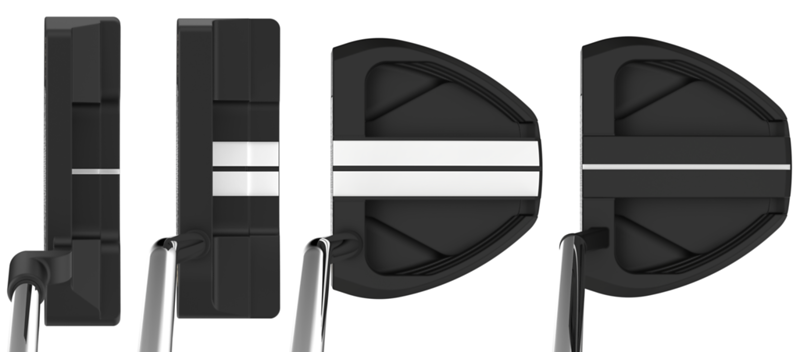 There are five different shapes and eight models in the new Frontline Elite lineup, with options aimed at putting strokes with a slight arc as well as no arc. Foremost, Cleveland is touting that they have taken the aesthetics of Frontline to a new level with Elite, and frankly that might have been the one place where they left some golfer wanting with the first iteration. Not only do they feature a new specialized anti-smudge PVD finish for a more premium look, but the face is also much cleaner looking with how the forward weighting is being done.

Previously, there were two MIM tungsten weights on the heel and toe of the Frontline putters with a smaller insert centered between them. While it was cool visual tech, it wasn't as clean as some would like. With Elite, the face is the weight, specifically the insert. In fact, there is more than 30-grams of tungsten in it.
The face insert is also integrated with Cleveland's SOFT (Speed Optimized Face Technology) milling. The pattern is, in fact, one of the company's most successful innovations and remains implemented across their lines. SOFT normalizes speed on misses by removing less material on the perimeter to keep more speed, with progressively more removed toward center to create consistency regardless of where the putt is struck.
Within the full-mallet models there is also an implementation of multiple materials to make the weight of the tungsten face more effective in moving the CG. In all, steel, tungsten, aluminum, and ABS Polymer have been implemented meticulously together to achieve the design goals Cleveland Golf has set forth by putting the Elitemoniker on this release.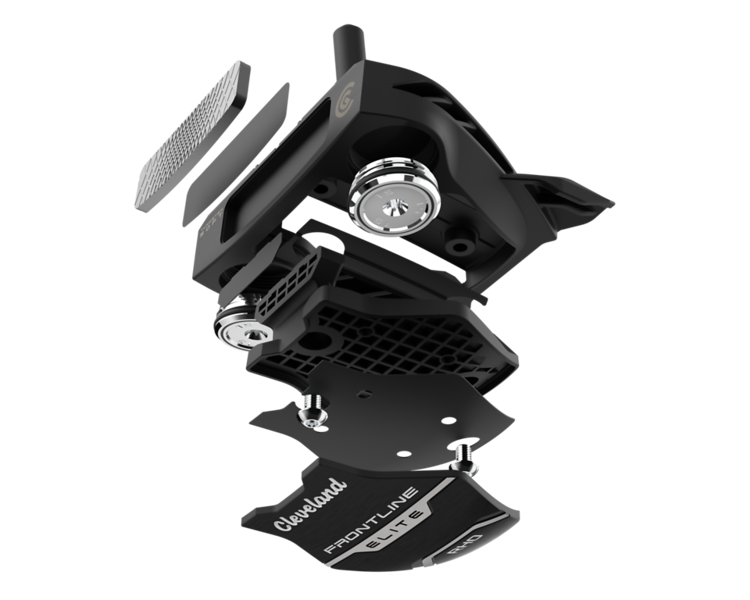 All the Frontline Elite putters also use a tailored alignment, hosel, and grip setup which, depending on the model, works specifically for an arc or straight putting stroke. For the arc stroke, there is the classic black finish with white alignment line visual that remains as clean as ever, on new shapes as well as refreshed favorites (I'm looking at you Elevado). For the straight stroke, 2135 is back along with a new high-contrast alignment visual that places alignment at 21.35mm, the exact enter axis of a golf ball. While it may be a bit outside the box looking, by placing the alignment at that height it makes it effective regardless of setup or eye position.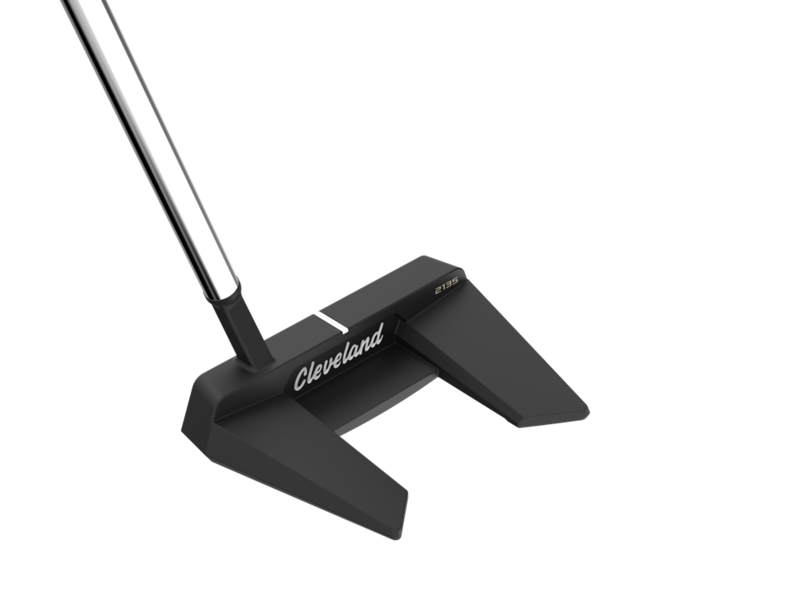 Also new for Frontline with the Elite release from Cleveland is adjustability through dual weights on the sole. Internally, every putter also utilizes a counterbalance weight. All three weight locations are tuned for the specific length and headshape ordered, and all have 5, 10, 15, and 20 gram options. So, if you order a custom length, you are getting the optimal weighting setup according to Cleveland Golf's R&D. This is an impressive way for the company to take Frontline to the next level, and yes, there will be a full weight kit (for sole weights) available.
The Details
Bottom line, Cleveland Golf deserves far more credit when it comes to putter design than they will ever get. If you go back and look over the past decade, they have been as innovative as anyone in the segment, and much moreso than most. The Frontline Elite line seeks to take the forward CG concept and bring in a more refined look which gets it into even more hands. The putters will be at retail on 2/22/23 at $249.99 for stepless steel shafted options, and $299.99 paired with the UST Mamiya ALL-IN. The whole package is wrapped up with a bow through premium Lamkin SINKFIT Piston and Skinny Pistol options.
Are you as eager to put the new Frontline Elite putters from Cleveland Golf to the test as I am? The tech is there, but is it enough to push you over the edge? Tell the world exactly how you feel on the THP Community or in the comments below!