Not to be overshadowed by the addition of the new hybrid and irons into Callaway's Epic Flash lineup, also coming to market is, well, the entire Epic Flash lineup…but in its Star form.
For those not familiar with the "Star" releases from Callaway, this is a full line of ultra-premium, super light, and super long woods and irons. The entire idea of the Star lineup began with the idea of bringing the current technology to market but more in line with the Japan specs which are focused purely on lightweight and speed. As such, the Epic Flash Star options will appeal most to the slower swing speed segment, but namely those with which price is no object. Make no mistake, this is every bit of technology that Callaway is implementing in the entire Flash lineup (sans the OptiFit), but in an ultralight package and as such, the price is premium.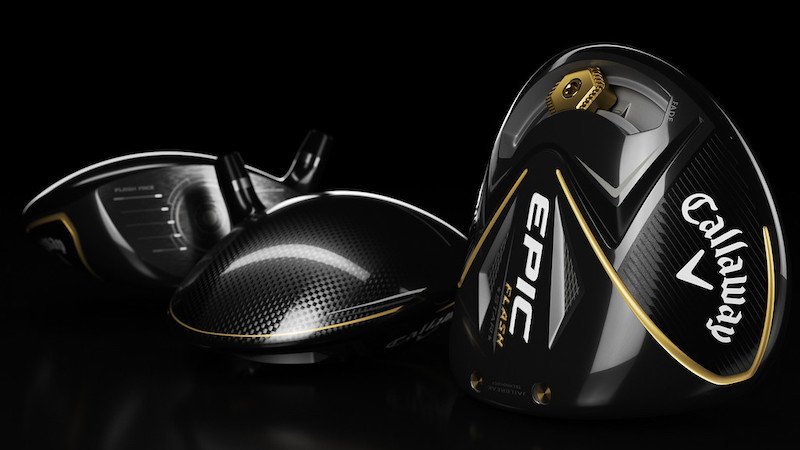 It is critical to understand that these are not watered-down club releases like what some companies have done in the past to try and offer something for the slower swingers out there. No corners are being cut here, and in fact, they have taken the designs even further to get the weights lighter and make them more optimal for the slower swinging players.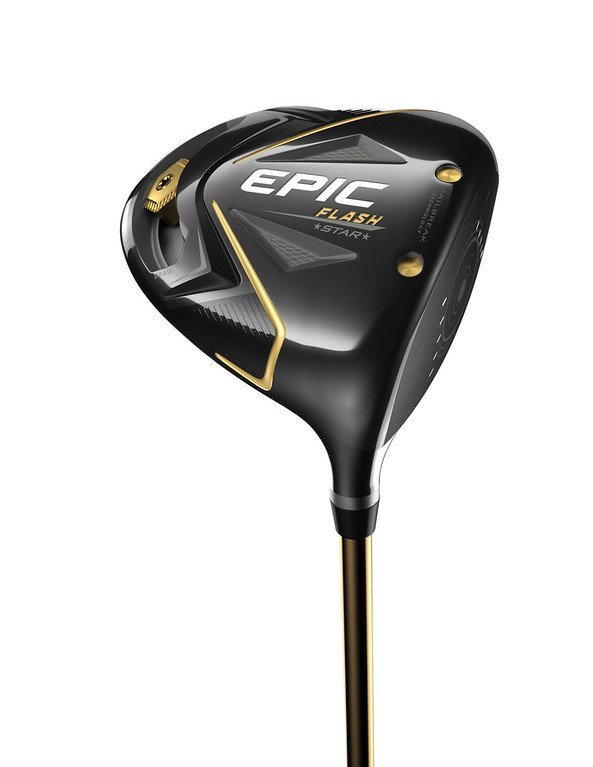 As mentioned before, this means that in the driver, fairways, and hybrids the OptiFit adapter has been removed, costing adjustability but saving a significant amount of weight in the designs. Additionally, lighter weights have been placed in each of those clubs. The rest of the weight savings in all the clubs is coming via the shaft choice as well as the grips.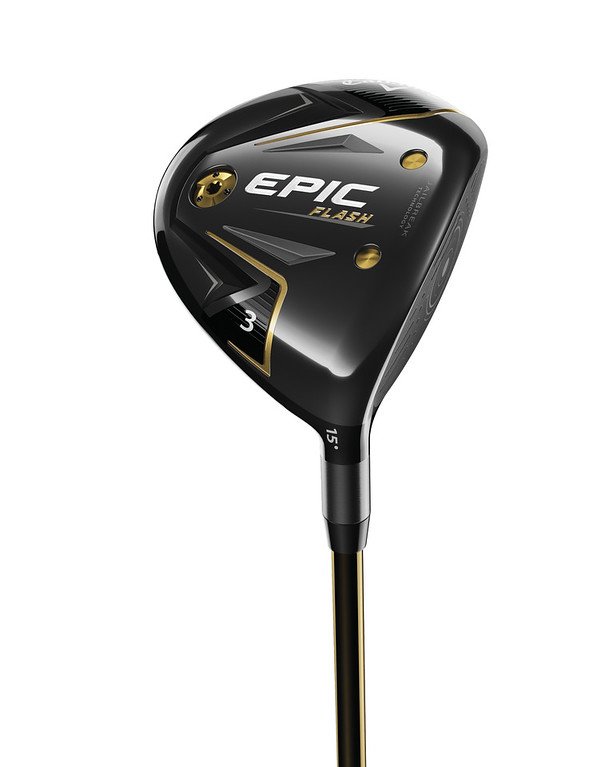 Callaway has partnered with UST Mamiya to make the ATTAS Speed shaft the standard offering in all of the clubs. But, before you think "yeah, so what, some made for shaft", that is not at all what this is. The ATTAS line of shafts has usually been a Japan first offering, but the SPEED was developed here and it offers some jaw-dropping weight ranges (34g-48g in Driver, 42-48g in Fairways, and 41-53g in Hybrids/Irons). They also partnered with Golf Pride to create two grips, the JL00 (30g) for woods and JL200 (43g) for irons. All the weight savings mean some incredibly lightweight overall designs. The Epic Flash Star driver for example has a total weight of 266g, which is 50g lighter than the Flash and 20g lighter than the previous Star release.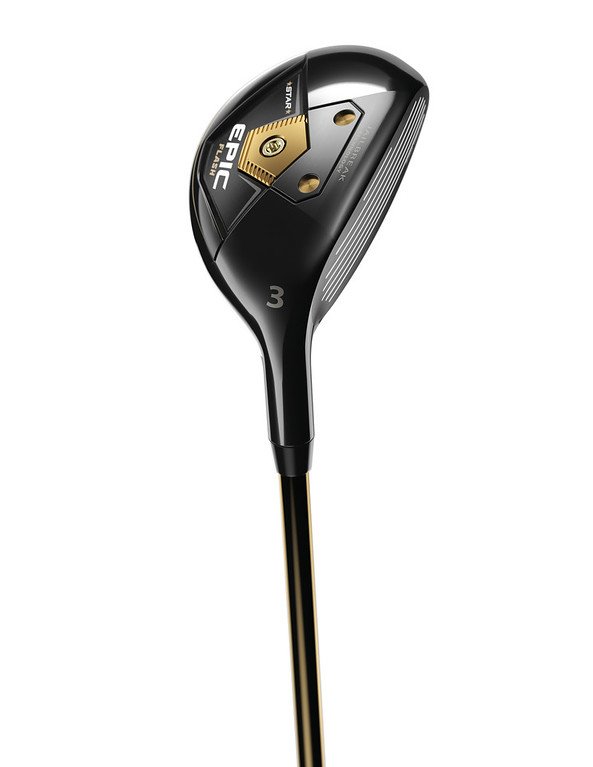 It is however, critical for the outside eye to remember who the Star lineup is aimed at. I mention this because at first glance seeing things like 10.5°-13.5° drivers, fairways including an 11-wood, hybrids up to the eight, and irons that start at 5i will otherwise make peoples reactions fall into a leap before they truly look realm, and yes, I typed that correctly. The Epic Flash Star lineup is designed for those who will spare no expense for their game and seek high launch and pure lightweight speed above all else.  It is because of this when you see that the standard Flash Forged Star PW has a loft of 38°, we need to take a step back and think of the weight placement and intent in the designs before going on a loft-jacking rant.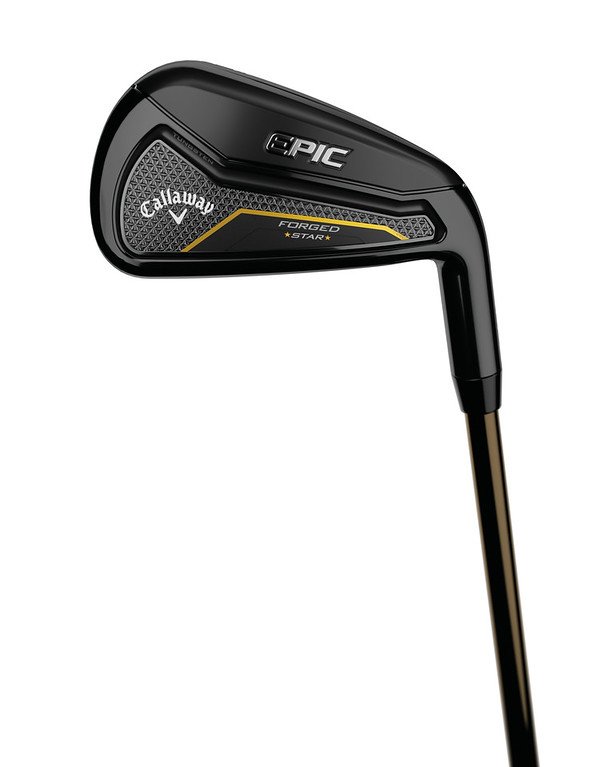 This is not a haphazardly assembled lineup, this was not an afterthought release, this is a very pointed and premium set of designs that have the price point to accompany them. The Epic Flash Star lineup is not for everyone, but there is a segment for it, and kudos to Callaway for taking a swing at it.
Callaway Epic Flash Star Driver
Lofts: 10.5°(RH/LH), 12.0°(RH), 13.5°(RH)
Shaft: UST Mamiya ATTAS Speed (L, A, R, S – 34-48g)
Grip: Golf Pride JL00 (30g)
Price: $699.99
Callaway Epic Flash Star Fairways
Clubs: 3W(RH/LH), 5W(RH/LH), 7W(RH), 9W(RH), 11W(RH)
Shaft: UST Mamiya ATTAS Speed (L, A, R, S – 42-48g)
Grip: Golf Pride JL00 (30g)
Price: $399.99
Callaway Epic Flash Star Hybrids
Clubs: 3H(RH/LH), 4H(RH/LH), 5H(RH/LH), 6H(RH/LH), 7H(RH), 8H (RH)
Shaft: UST Mamiya ATTAS Speed (L, A, R, S – 41-53g)
Grip: Golf Pride JL200 (43g)
Price: $325.00
Callaway Epic Flash Forged Irons
Clubs: 5-9, PW, AW, GW, SW (Available in standard and Women's/HL)
Shaft: UST Mamiya ATTAS Speed (L, A, R, S – 41-53g)
Grip: Golf Pride JL200 (43g)
Price: $325.00/club
Availability:8/2/2019