One of the best THP Events from 2014 is coming back this year and today THP is proud to announce the captains for this unique format. The Gauntlet consists of 6 teams, each with 4 players and the weekend event is played on multiple courses…Hence running a gauntlet of challenges.
Each team of 4 consists of 3 members of the THP Forum (signup is coming soon) and the captain is from the marketing team at Callaway Golf, affectionately known as the Zoo Crew. Last year, the team led by Johnny Rodriguez took the championship and the hardware and earned a spot in the THP Events Hall of Fame.
This year's event is headed to the windy city and being played at the beautiful Cog Hill courses. The festivities are sure to be special as the itinerary is setup for a spectacular weekend.

Itinerary
September 11th-13
Friday Night – Meet Your Captain Dinner
All groups together at a local restaurant as part of the package where you will wine and dine with your captain and learn about some special gifts coming your way.
Saturday Morning – Golf
Playing one of the Cog Hill courses that is legendary for their beautiful landscapes and challenging layouts.
Saturday Evening – Top Golf w/ the Zoo Crew
You and your team for dinner, drinks and more ball striking at Top Golf.
Sunday Morning – Golf
Playing another of the Cog Hill Courses with the final points up for grabs in the Gauntlet.
Major Series
The Gauntlet is part of the THP Major Series and that means one lucky participant from this event, will get named MVP and win a spot in the Grandaddy of em all, the all expenses paid week of a lifetime.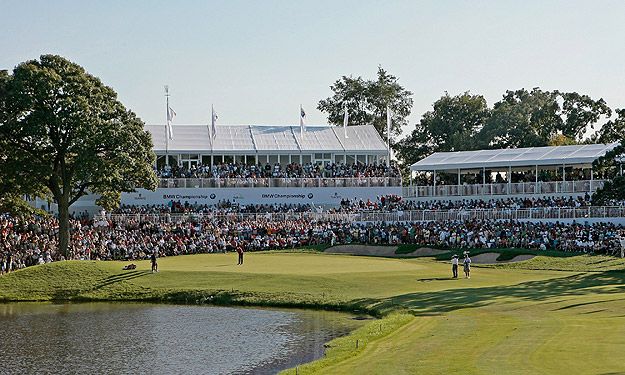 The Captains
Meet your six captains from Callaway Golf that are all hoping to lead their team to victory. You can follow each of them on Twitter (next to their name) and learn a bit more about them, which might help you during the entry process.
Johnny Rodriguez – @JohnnyRodCG – Defending Champion
Ethan Ganot – @EthanatorCG
Dave Neville – @DavidWNeville
Rhiona Sullivan – @sdrhiCG
Scott Goryl = @ScottGorylCG
AJ Voelpel – @AJVoelpelCG
Each of these captains is ready and looking to take home the hardware, and with their team made up of THPers, you could be a champion. Stay tuned to the forum, for more details on signups coming soon.
Join the captain discussion right here on the THP Forum.