There used to be a time when golf equipment was, well, golf equipment and it may not have mattered to the golfer what was in their bag let alone what it looked like. Over the last few years equipment has become more personalized and some golfers are paying more attention to what is now in their bag and how it looks. Effectively, what does your equipment say about you as a golfer? Well the new Mizuno MP R-12 wedge can say a lot about you as a golfer. It can say you're a classic golfer, an elegant golfer, a versatile golfer, or even a traditionalist golfer. But does it make you a better golfer? Well Mizuno sent some wedges to THP for review and this tester who has had the last few generations of Mizuno MP wedges in his bag couldn't have been more thrilled when they showed up on his door step. Did these make me a better golfer during the testing period? Check it out.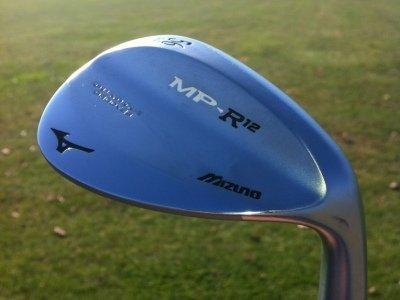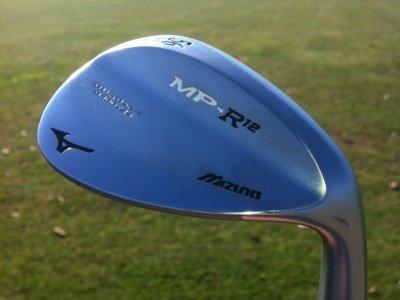 From the Company
• "Condition of Competition" Quad Cut Grooves along with a CNC milled face for maximum spin in all conditions
• Loft specific sole geometry
• True Temper DG Spinner shaft for enhanced spin and controlled boring trajectory to deliver ball stopping power
• Patented Grain Flow Forged 1025E "Pure Select" mild carbon steel for soft, solid, and consistent feel
• Tour proven round head shape
• Two tone white satin chrome and black nickel finishes
• Milled face enhances surface roughness for extra spin on short shots
• High spin quad cut grooves milled to USGA limits
• Exclusive Mizuno Golf Pride M-21 58 Round
Look
Mizuno sent over 56* and 60* wedges in the white satin steel finish (also available in a black nickel steel finish) and they are, dare I say, sexy? It's hard not to look at a Mizuno wedge and not think that it's not a pretty golf club. It just is. This time around Mizuno has taken it's look and functionality of its wedge design to a whole different level. The first thing you notice is that there is a two-tone finish to the wedge. The majority of the wedge has a slight brushed look to it giving an almost matte look which is accented rather well with a pure chrome finish that makes a mirror jealous. And that's just the back of the wedge! Turn it over and you'll see the same brushed look on the face which should dissuade you from thinking that these wedges will blind you at address in the sun.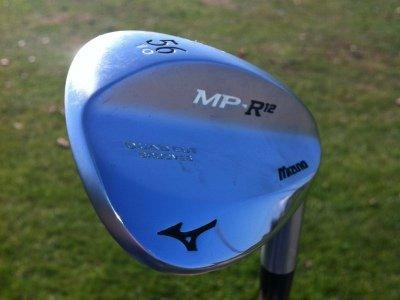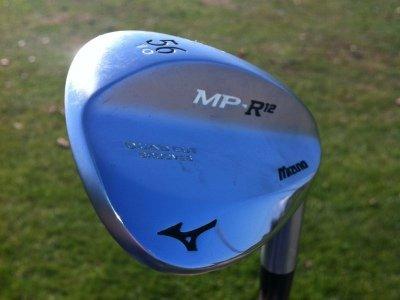 Technology
Let's face it, when you think of Mizuno you can't help but think of the word 'forged.' Whether that's better or not remains a constant debate. Nevertheless, the list of technology found in this club starts with the patented grain flow forged 1025E 'Pure Select' mild carbon steel. What this means for the golfer is a soft but solid feel that is designed to be consistent through any shot you can throw at these wedges.
One interesting piece of technology or concept that Mizuno gave the MP-R12 is loft specific sole geometry. Don't worry I'll explain that. Mizuno recognized that each wedge is used more often for certain shots depending on whether it's a Gap, Sand, or Lob wedge. These wedges are really dialed in and optimized for spin and overall versatility through this concept. You'll see that the Sand wedge has a different grind on the sole then say the Lob wedge does which gives it somewhat of a customized feeling to it.
Then you see the milled face that combined with the quad cut grooves gives you the confidence that no matter what your skill level you'll soon be spinning balls all over the green if not stopping them dead in their tracks on your approach shots. Don't worry, these quad cut grooves are milled to USGA limits so when your shots are hopping and stopping you can tell your playing partners that you're legal. Combine this with the classic teardrop head shape and you're talking a complete package of technology ready to help you improve your game.
Last but not least is the shaft. It's a True Temper DG Spinner shaft that that comes standard and is designed to enhance spin while giving you what Mizuno calls a 'controlled boring trajectory.' The shaft narrows just below the grip which helps lower ball launch and increase ball spin. This specially engineered section can potentially increase your ball's spin rate by as much as 700+ RPM which when paired with the previously mentioned milled face and quad cut grooves could be a blessing for a golfer looking to gain an edge around the greens.
Does all of this technology sound good? Let's see if this technology helped me and more importantly if it performed for me shall we?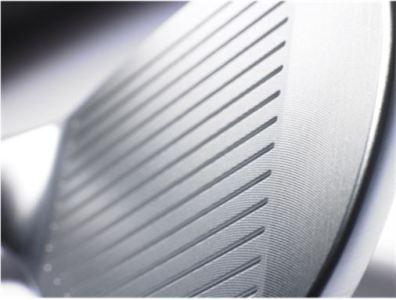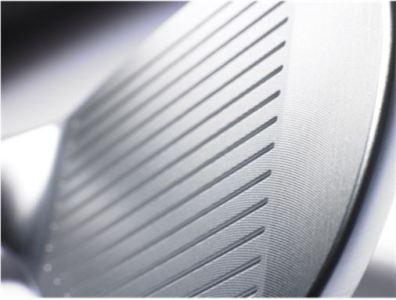 Testing
I have to say that testing wedges can be such a fun thing to do. When you're having a good day and you feel in tune with a wedge you start thinking 'what else can I do' or 'let me try this.' These wedges are no different. I found that these wedges excelled in all things chipping, pitching, flops, high shot, low shot, full shots, and half shot related. For me personally, I found that these wedges were pure money when being used for chips, pitches, and half shots. This is where I could really feel the DG Spinner shaft come into play and seeing shots come to a halt quickly was extremely satisfying. The feeling of the shaft may be a little firmer than what you're used to but you get used to it rather quickly especially when you start to see some of the things its capable of. The forged steel make-up of these wedges provided a very consistent and solid feel to all of the shots I took with these wedges. There never was a 'thin click' feeling to a shot but more of a 'firm/solid/muted' feeling which I found to be quite excellent!
I could also tell that the quad cut grooves and milled face were doing their part as well. On the lesser shots (chips, pitches, etc) you could see a little bit of the cover being left behind from the unsuspecting golf ball. However on more ¾ shots, full and aggressive shots you could see a lot more of the cover being chewed on by the quad cut grooves. This may be of importance to know for those golfers who use softer covered golf balls. You may or may not be finding that the spin is too much for you never mind that you may be replacing your ball more often than you may have been doing before after these wedges get a hold of your favorite golf ball.
Oddly enough, I felt like I could do more with these wedges due to the loft specific sole geometry concept. The MP-R12's almost set up a little more open than other wedges I've played with and I think that it may be in part to this. Whether this was the case or not I noticed no issues with glare coming coming off the milled face which has been something that has kept me from using chrome finished wedges in the past. The wedges felt like they moved through the rough (first cut and otherwise) as well as the fairway with ease and little effort. I'm not much of a divot taker but on a few occasions on some aggressive chips I was able to take the sporadic divot and I barely noticed any debris on either side of the wedge. Not exactly like a hot knife through butter but it felt just as good!
The ball flight I experienced was exactly what Mizuno claims and what I remembered when I first tested the MP-T11 wedges. There definitely is somewhat of a controlled but boring trajectory that lends itself to stopping faster which can potentially allow a golfer to get away with an aggressive shot trajectory giving them a little wider margin for error. If you're one who worries about getting a ball too high in the air with a wedge or has trouble with higher ball flights then these wedges should be on your 'hit list' because the DG Spinner shafts are the real deal and could really help out your game if you struggle in those areas.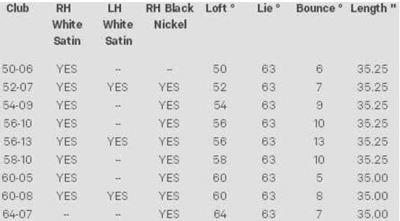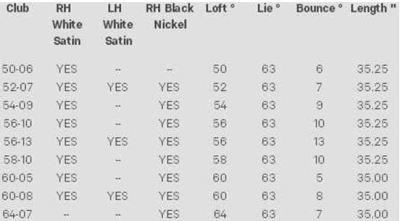 Overall
The Mizuno MP-R12 wedges retail for $120 which considering the technology is a good value for the money. A 'custom' shaft and a 'custom' sole grind with each wedge standard? Yes please. In today's world where companies are putting more and more custom technology and concepts into their equipment, it's good to see Mizuno follow this trend.
Let's face it, when you go to the range you check out other golfer's bags and while you're doing that, your bag is being checked out as well. Does your equipment reflect what kind of golfer you are or at least the kind of golfer you aspire to be? Your clubs in your bag, whether you know it or not, is what people see first about you and can be a good or bad first impression. With these wedges in your bag you're sure to make a good impression, just don't let the MP-R12's down.
For more information on the MP-R12 wedges, click on over to www.mizunousa.com and check out all of what these wedges have to offer. You can also purchase these wedges at great online retailers such as THP approved Blind9Golf.
T. Hanks