When you are on top of the mountain as far as putters are concerned, and make absolutely no mistake that Odyssey is on top, then the demand for newer and better never stops. Sometimes it comes through endless research, development, and Tour testing, however, sometimes it comes via inspiration from another Callaway product, red/blue markers, and a phone case. In the case of that last one, I give you the real-life R&D behind Odyssey Triple Track Putters.
I was able to work with the Triple Track 2-Ball for this review and it was quite a trip in a lot of ways…and yes, that story above really is how it happened, straight from the mouth of Callaway Senior VP and Odyssey GM, Sean Toulon.
Let's get to it, shall we?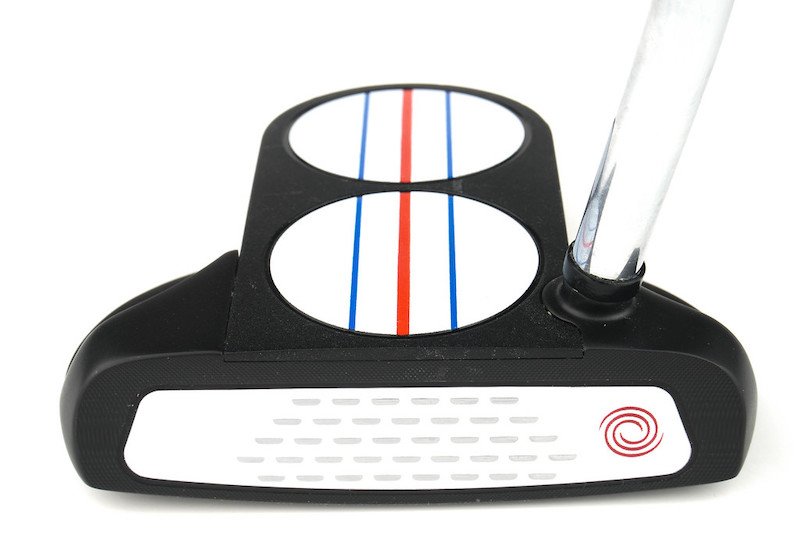 Quick Take
Scoff and call it red and blue lines on a putter all you want but do a little research into what Triple Track is and where it came from and you'll quickly deduce that this is more than just a site line. While it most definitely won't be for everyone, I'll take the bold stance that it works and works even better than it does on the golf ball. Odyssey putter tech combined with Triple Track is something everyone needs to at least go out and try.
Odyssey Triple Track Putters
First things first, I'd like to dip into the big picture of what makes up the Triple Track lineup, because yes, the alignment is the focal point, but these also feature all of the innovation muscle that the Stroke Lab Black and Silver lineups have recently offered.
As will be the case moving forward for all Odyssey putters, the Triple Track lineup features the Stroke Lab shaft. In case you are not up to date on putter shaft technologhy, Stroke Lab shaft technology is at its root a hybrid steel and graphite shaft design set on redistributing the balance of modern putters thanks to the heavier heads we see today. There are 40g of weight redistributed from the center of the typical putter shaft to the head and butt in order to improve the overall flow and tempo, as well as the consistency of the putter and shaft relationship through the stroke. If you happen to doubt it still, look no further than the staggering win totals and Tour conversion ratio it has racked up.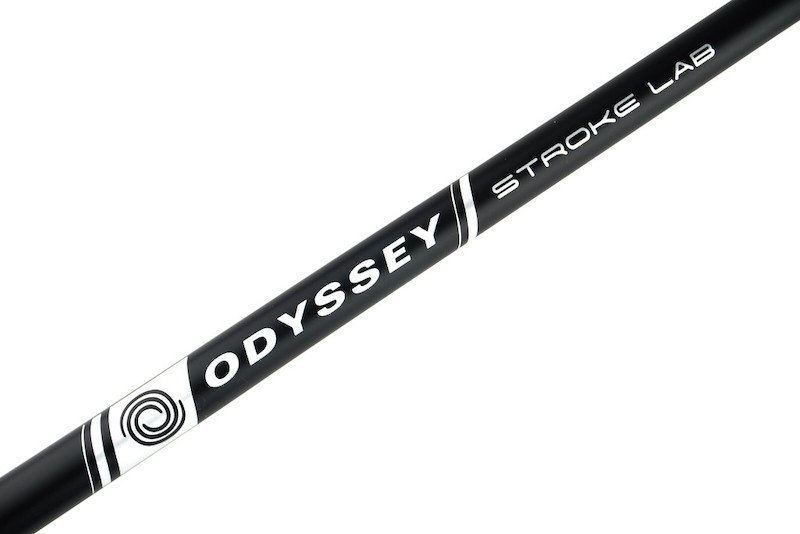 Also, the Triple Track lineup features the new Microhinge Star insert. If you can't tell, Odyssey has been on a never-ending quest when it comes to their inserts to maximize the roll but find the right feel. It should come as no surprise when it comes to feel, the White Hot remains the be all end all for most Tour users, they constantly challenge Odyssey for that feel, but with a better roll. With each technology advent they get closer, but not quite close enough.
The key to that is something THP was able to discuss with Sean Toulon himself, and according to him the reason they don't simply "stick to White Hot" if it is the feel so sought after, is there is roll being left on the table by going that route. With the introduction of Microhinges he and the company believe they were close, but the individual hinges tend to act like deep milling on a putter face with less surface area impacting the ball, so even if it is implemented into a White Hot body is has to this point caused a decrease in the feedback that is being asked for on Tour. With the new Microhinge Star you will note that the hinges seem to blend into the WH face, and that is the secret. In our discussions Sean went so far as to say, "I think this is not the best insert we have had since White hot, but the best insert we have ever had from performance, sound, feel, and getting the ball to roll better." Bold talk, and bold beliefs.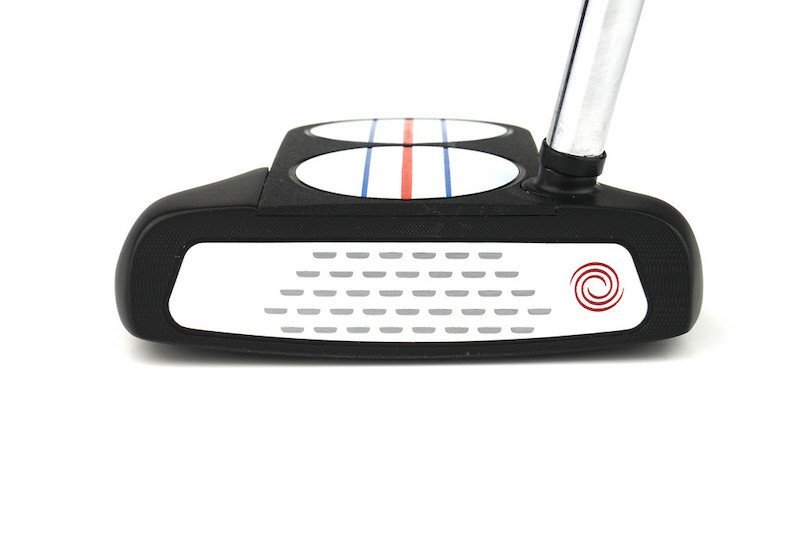 Rounding it out, of course, is Triple Track. The same lines that are based on Vernier Hyper Acuity and utilized on the Triple Track golf balls which have taken the golf ball market by storm, but on a putter…well…putters. They key to this is the color, thickness, and placement of the lines and how the human mind perceives them. Bottom line, amateurs are terrible at aligning their putters and according to Odyssey's ample laser alignment studies with thousands of golfers, most are set up nowhere near the target even though they think they are. The Triple Track is a way to get the brain to more properly see alignment and allow for increased accuracy regardless of the model being used.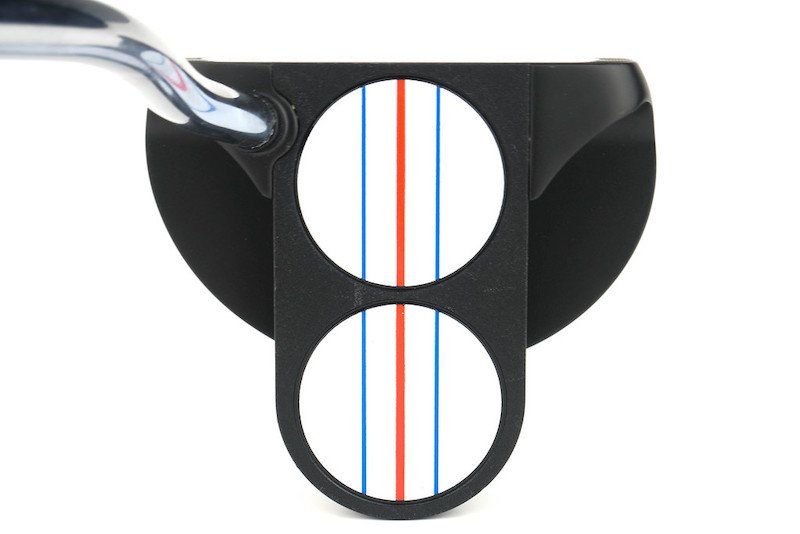 For this lineup, Odyssey selected the 2-Ball, 2-Ball Blade, Ten, Ten S, Double Wide, Double Wide Flow, and Marxman models to feature the Triple Track Alignment. If you notice, there is only one model there, the Double Wide, which could be considered as a true non-mallet shape, the reason being is, according to Odyssey, Triple Track works best on a surface closer to the equator of the golf ball, so mallets are natural matches. That isn't to say the TT doesn't work on the Double Wide, it definitely will, but it just isn't as effective as on mallets because it is on the lower flange and further from the center of the ball. Why offer it then? Simple, a more well-rounded lineup is a better lineup.
Triple Track 2-Ball
Now, to the nuts and bolts of it all, does it work? Getting right to that question as it relates to the 2-Ball version that I put into play for this review, yes, yes it does work.
First though, I want to dip into the 2-Ball itself, this was a new one for me as over all my time writing, reviewing, and just hoarding putters I had never spent any decent time with a 2-Ball. There is no wonder it's legitimately one of the greatest putter designs of all time, the two circles directly mimicking the size and shape of a golf ball is perfect for easy alignment, and add Triple Track in now, and wow. I also want to touch on the finish and give Odyssey kudos here as there was a time I was very critical of their finish qualities, but honestly though, some of it may be coincidence, since Sean Toulon has come into the mix everything other than headcover durability (my one hang-up on Odyssey) has become very premium looking.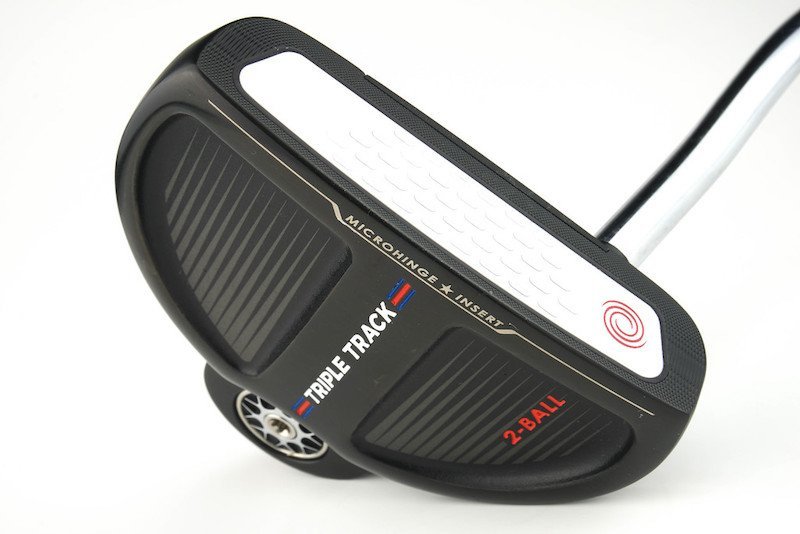 On the greens the TT 2-Ball was surprisingly a ton of fun, and I say surprisingly because I'm much more of a blade guy as opposed to mallets. Though it took a couple sessions to trust the alignment, that was because it was revealing to me just how off my perception of where I was aimed was at, embarrassingly off to be honest. No, not everyone will want to or be able to look down at the alignment lines and colors, but that is why we have options.
I did also work with this one in coordination with the Triple Track golf ball, and without. If you are someone who uses an alignment line on a ball, then obviously this one creates a proverbial putting alignment highway when matched with the TT golf ball. For me personally, I had success there, but was most confident and impressed with the putter alignment alone, which is why I believe that Triple Track may actually work better on the putter than the golf ball, but I am also one who doesn't use an alignment line on my golf ball so that undoubtedly plays a role in my experience.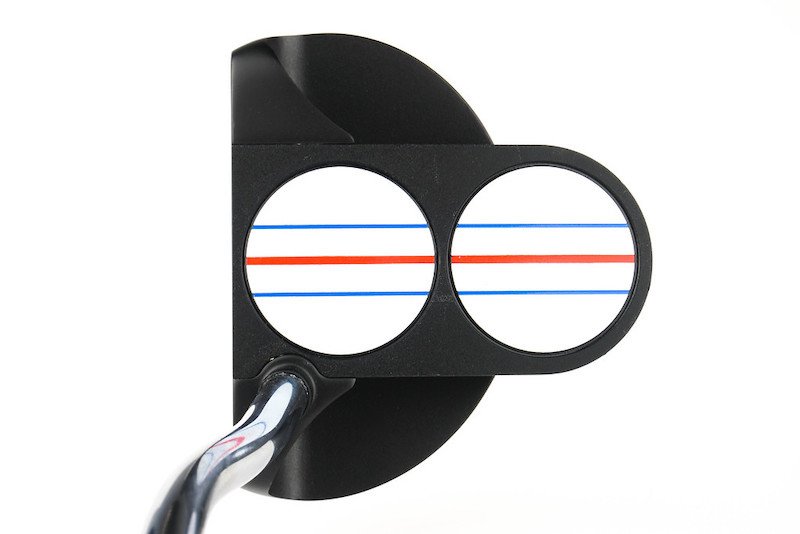 Rounding it all out is that as good as the alignment is, and how easy it is for us to focus on just that because it's the namesake of the putter lineup, the insert is really good too. This isn't my first rodeo reviewing a putter with the Microhinge Star insert in it (Odyssey Ten and Bird of Prey Review here) but the more time I spend with it the more enjoyable it is. There is definitely more audibly to this one than we have seen from recent iterations, and the roll is as repeatable and consistent as one could hope for.
There is a lot to be intrigued by with the Triple Track putters from Odyssey, and the surest way to form an opinion on them is to get out and give them a roll. After you do, be sure to jump in on the discussion on The Hackers Paradise forums and let your voice be heard.
The Details
Available: Now
Options: 2-Ball, 2-Ball Blade, Ten, Ten S, Double Wide, Double Wide Flow, Marxman
Price: $249.99 (Ten and Ten S at $299.99)