Puma Golf has never been one to shy away from standing out. In years past, that seemingly centered on flash and color more than anything else (outside of shoes), but now they have a new offering that goes in a bit of a different direction with their EVOKNIT line. EVOKNIT is Puma's innovative take on finding ways to increase the range of motion, flexibility, and breathability of their apparel, but without sacrificing aesthetics. The interesting thing here, is that while there is form and function to line, Puma has also been sure to keep a balance by presenting more traditional/conservative looking pieces, as well as some fit for Rickie Fowler's flare. The material has been applied to multiple pieces in the line, and THP was fortunate enough to receive four of them to take a closer look.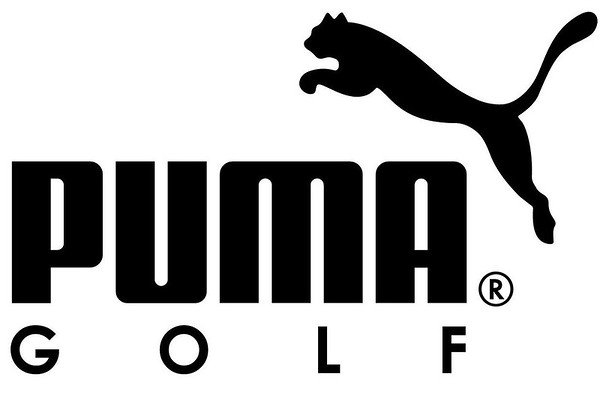 EVOKNIT Seamless Polo – "Peacoat"
"We've outdone ourselves with this one. Breakthrough EVOKNIT designs feature seamless, body-mapped ventilation and engineered stretch construction for unrestricted range of motion. You've never worn a shirt like it."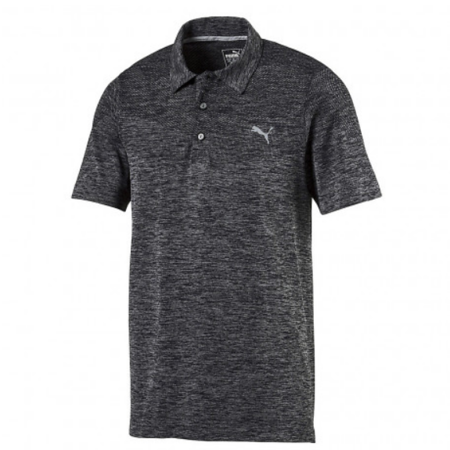 Design Details:
86% nylon, 14% polyester

Seamless

Piece dyed

dryCELL Technology

EVOKNIT

2-Button Placket

Colors: Peacoat, Puma Black, Quarry, Lapis Blue

$75.00
In-Hand Thoughts:
In a word, Standout. The EVOKNIT Seamless polo was easily the standout piece sent in for review. Despite the trepidation from the initial pictures, the polo in hand is not only stylish, but makes the wearer immediately realize there is some serious validity to the EVOKNIT material. The design of the shirt does everything possible to show off the material, particularly with the accent patterns used via their "body mapping" concept on the back of the shirt, and because of that, it very much elicits some nostalgia to when Puma Golf first broke onto the scene, except it is about 100 times better. The material is superlight, and it truly is a seamless polo which made for one of the nicest fitting polos I have ever worn. Even with the patterns, it manages to flow well enough to work beyond the course, and the two-button placket keeps it from feeling too formal as well. The fit is very much traditional Puma, and settles comfortably into that American/Athletic range, no fear of overdone taper here, plenty of room in the chest and core, but it does refrain from being boxy, thankfully. At $75.00 it is an upper tier price for a lot of people, but this one competes in comfort with any golf polo out there, whether it be a standard golf brand or boutique. Hopefully this is just the beginning for this application of EVOKNIT.
Executive Golf Polo – "Puma Black"
"Your playing partners will be begging to give you extra mulligan with a shirt that looks this cool. Classy lines on the collar and down the side with a knit PUMA logo down the back. Stay dry and comfortable with dryCELL technology."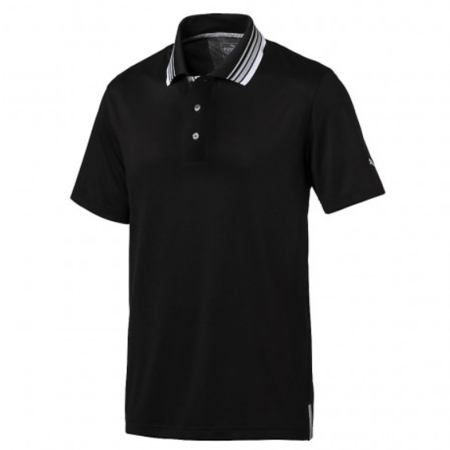 Design Details:
100% polyester

Moisture Wicking

dryCELL Technology

Colors: Executive Shade, Puma Black, Peacoat

2-Button Placket

$75.00
In-Hand Thoughts:
The Executive Polo has a very appropriate name, what you see is what you get, and it is in stark contrast to the EVOKNIT Seamless covered previously. The Executive is a solid colorway with only a subtle two color accent on the collar. It offers that same American/Athletic fit one would expect, and wears much lighter than it looks. The fabric is breathable, especially in the back and underarm area, but it's a subdued look so it will work with flashy or traditional bottoms, and even in the office too. The Executive is also priced at $75.00, and that is interesting because it is so much more stable in the looks and performance department than its Seamless counterpart, but for those who find a lot of what Puma does to be too loud, this will definitely quell that
EVOKNIT V-Neck Golf Sweater – "Puma Black"
"Your eyes are not deceiving you this sweater really does look this good. It features EVOKNIT at the elbows and side panels giving you an engineered stretch construction for unrestricted range of motion. warmCELL technology retains heat close to your body to maintain your optimum temperature. With a combination like that how can you say no?"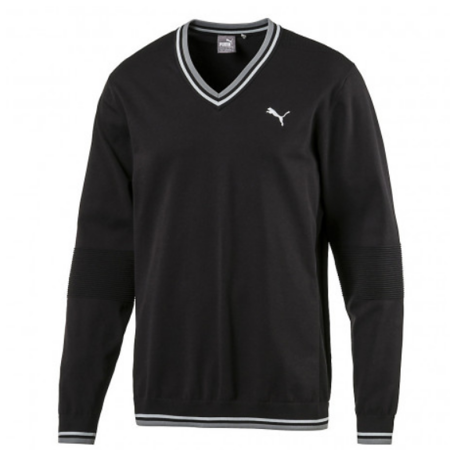 Design Details:
100% nylon

warmCELL Technology

EVOKNIT

Colors: Puma Black, Peacoat

$85.00
In-Hand Thoughts:
For golfers who like to get their V-Neck on, the EVOKNIT V-Neck is a solid article of golf apparel. This one does feature EVOKNIT and it has been applied to the design through the side panels to allow for maximum core rotation, something that a lot of secondary layers can cause issues with.  It also has a unique elbow structure. In the elbows, the EVOKNIT is applied into almost an accordion like manner, making for a different kind of look up close, but that said, it did work functionally to not impede arm extension through the golf swing. With V-Necks, you either love them or you don't, and this one will appeal to those that do because when paired with a nice polo underneath it showcases the collar rather than distracting from it. At $85.00 it's a pretty solid price overall, and there is definitely still a more traditional style group out there who it will appeal to, and introduce to EVOKNIT.
EVOKNIT Quarter-Zip sweater – "Puma Black"
"The EVOKNIT 1/4 Zip Sweater is engineered with body-mapped stretch panels for unrestricted range of motion. Added benefits include UV protection, at UPF +50 will be protected even on the sunniest days."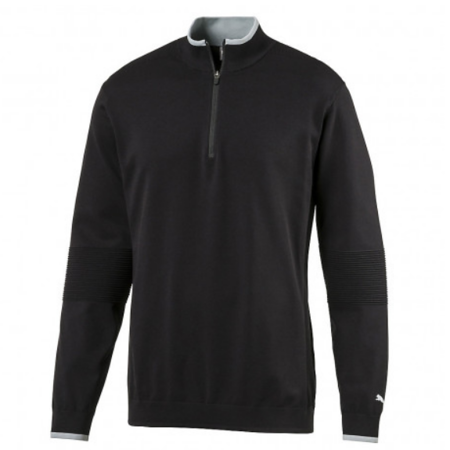 Design Details:
100% nylon

warmCELL Technology

EVOKNIT

Colors: Puma Black, Quarry

$90.00
In-Hand Thoughts:
The EVOKNIT quarter-zip is a straight forward design. The solid color design works well with a multitude of things and the decision to use a simple collar accent helps with that cleanliness. The 100% nylon build has a bit more heft than one might expect, and the size, as with all the other items in this review, fits very true within the American/Athletic area of the spectrum. The use of EVOKNIT here is similar to that of the V-Neck with stretch panels in the side to maximize torsional range of motion, and that same accordion like application in the elbows to make extension a tension free thing. Puma also claims SPF protection with this one, which is rather cool for those clear skied fall days. At $90.00 it is the most expensive of the articles in for review, but it's a pretty common range for a nice quarter-zip.
Parting Thoughts:
It has been nice to see Puma find their way in the golf apparel market, they have simultaneously kept their bright and in-your-face nature while adding a much more complete and grown up twist to things. Add into this the development of EVOKNIT, which this reviewer hopes we see more of in the seamless side of things, and you have someone not resting on what they have built, instead they clearly want to grow which is a win for all of us consumers.
For more info on all of Puma Golf's apparel offerings, check out their site at www.Cobragolf.com/Pumagolf.