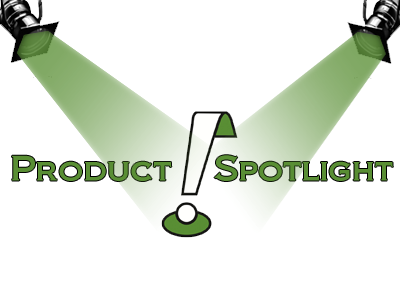 Arguably the most popular putter grips available right now, SuperStroke has always made it a point to bring a variety of sizes and shapes in order to provide options for all golfers. Recently, they have sought to expand those options even more by offering new, darker color schemes that they have labeled their "Midnight Series" in the same standard SuperStroke shapes.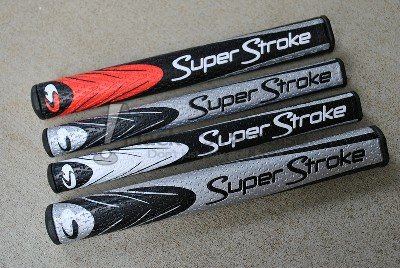 Information on the Midnight Series release from SuperStroke:
SuperStroke, the leader in oversized grip technology and most popular oversized putter grips on tour, is releasing its much-anticipated Midnight Series grips featuring darker colors.
The new grips are designed using SuperStroke's patented parallel technology and feature the same profiles and sizes of the original grips. However, unlike the company's traditional white-based grip color scheme, the Midnight Series are black or silver-based.
SuperStroke's 1.0, 2.0, 3.0 and 5.0 sizes are now available in a new black-based with white or the silver-based with black color scheme. The company's two most popular sizes, 2.0 and 3.0, are also available in a black-based grip with red color scheme. The Midnight Series grips are the same price as the white-based grips and are available at all retail outlets.
"Over the years we've had many requests from consumers for a darker based color scheme," said Jon Luna, SuperStroke USA Marketing Director. "Although we're known for our white-based grips, we wanted to give customers what they wanted."

General Overview:
The Midnight Series marks SuperStroke's answer to what has become a strengthening clamor for additional color options besides standard white based colors as popularity has continued to grow amongst amateurs and professionals alike. The new color options include a silver base with black highlights, a black base with white highlights, and a black base with red highlights.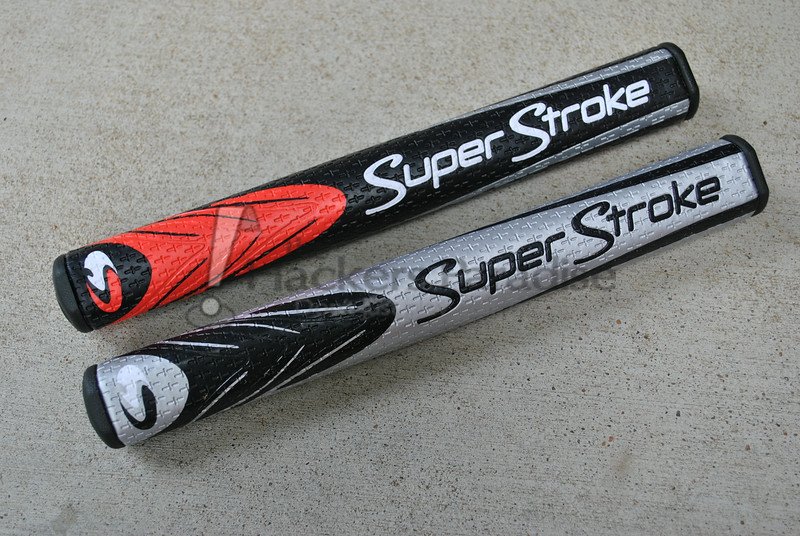 The Midnight Series are currently available only on the standard SuperStroke shapes. These include the 1.0 Ultra (1" – 65g), 2.0 Mid (1.2" – 55g), 3.0 Slim (1.3" – 60g), and the 5.0 Fatso (1.67" – 90g). Although limited to these models currently, with the popularity that other shapes are gaining one would not be surprised to see expansion down the line.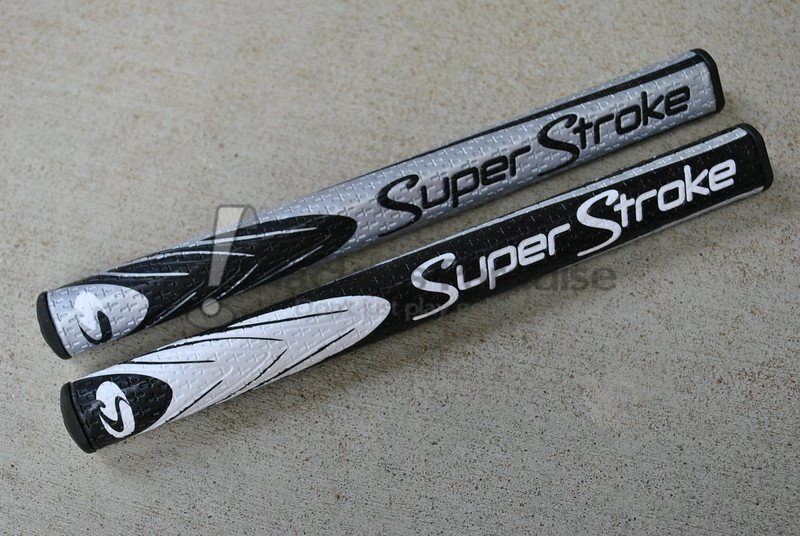 Besides colors, nothing has changed as it pertains to design, performance, and installation. The key to the grips is still SuperStroke's belief in their patented parallel technology that removes taper from the equation and according to them will help increase consistency. The material still features the cross traction indentation and maintains the comfortable feel for which the grips have come to be known for. Because of the material, the grips will still have some tendency to wear due to rubbing (particularly at the end cap), but thanks to white not being the primary color, time spent with them made it clear that dirt and wear do not show nearly as quick as the standard colors. Plus, all three color options look incredibly clean on pretty much any putter when it comes to style.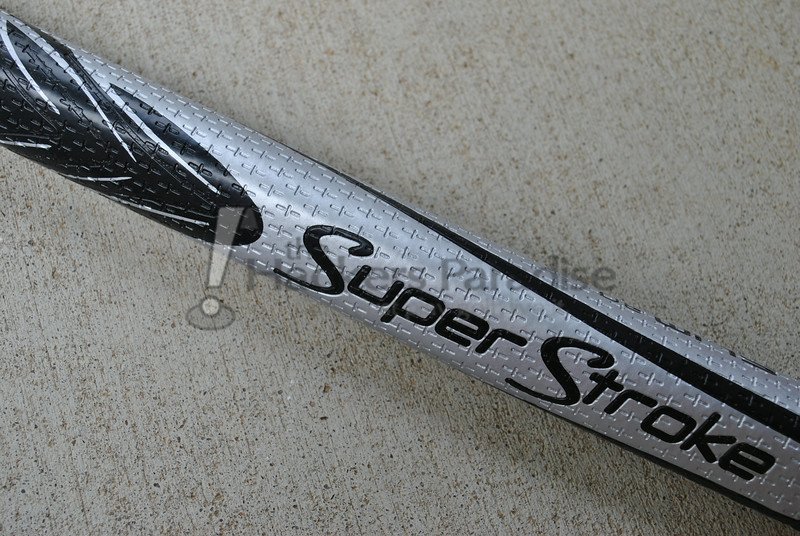 Parting Thoughts:
Designed primarily as an aesthetic change by SuperStroke to bring more options to the table for golfers to make things a little more "personal" on their putters, the Midnight Series accomplishes just that. Although they are only three more color choices, they are three combos that are extremely clean yet eye-catching enough to keep it easy to recognize just what grip is being used both on the course and on television. However, one can't help but imagine this is just the beginning of what one might see from SuperStroke as it pertains to color options.
The Midnight Series grips from SuperStroke vary in price according to the size/model and range from $14.99 to $24.99. More information on these and the rest of SuperStroke's offerings can be found on their website: www.SuperStrokeUSA.com.