In 2022, THP brought news of Sacks Parente opening their own shaft manufacturing facility located in St. Joseph, Missouri, you can read the full article here. While the immediate benefit was controlling the production and innovation of their ULBP (Ultra Low Balance Point) shafts for their putters, the company has been at work on something much bigger, a full jump into the design and production of their own line of driver shafts. Introducing the Newton Motion.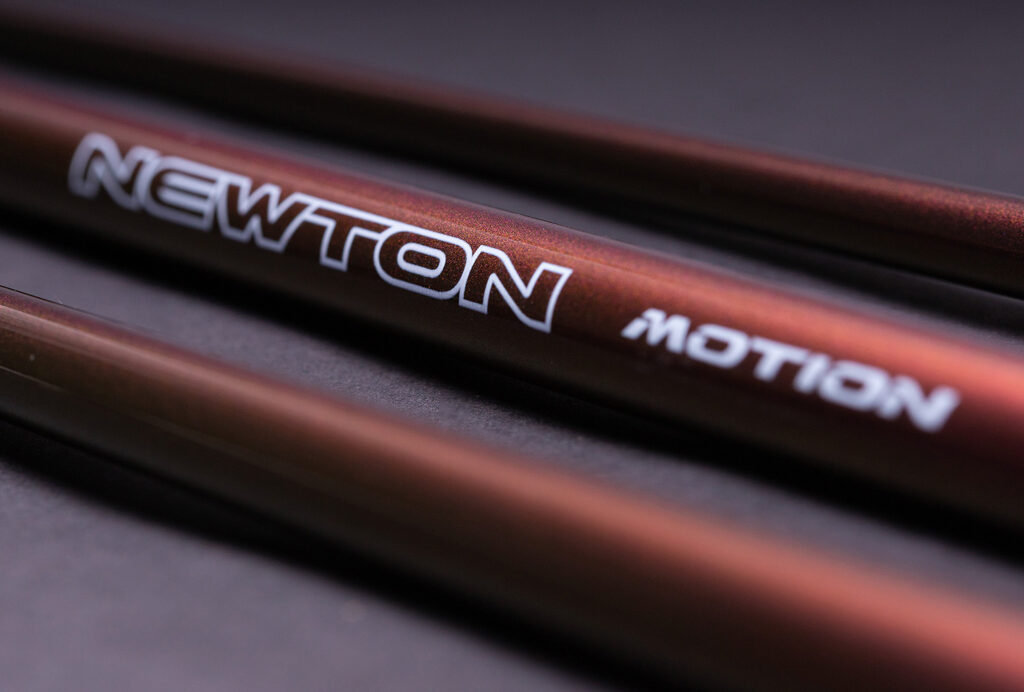 Newton Shafts
If you are familiar with Sacks Parente, then you know their commitment to being a technology forward company. Above all else, they are committed to innovating through materials, designs, concepts, and a relentless attention to detail. Those same focal points are at the root of SPG creating this new division, Newton Shafts.
"We're proud to introduce 'Newton shafts,' a new business division at Sacks Parente Golf," said Tim Triplett, President, CEO and Co-founder of Sacks Parente Golf. "This expansion into golf shafts complements our well-established putter division, reflecting our ongoing commitment to innovation and quality. We're excited to see where this venture takes us and how it will enhance the game for golfers worldwide."
Make no mistake, this is not just a company deciding to dabble in golf shafts, nor are they having the shafts produced by another company and slapping their paint on them like some others out there. No, Newton Shafts is a fully operational design and production facility intent on performance and changing what people expect from a golf shaft.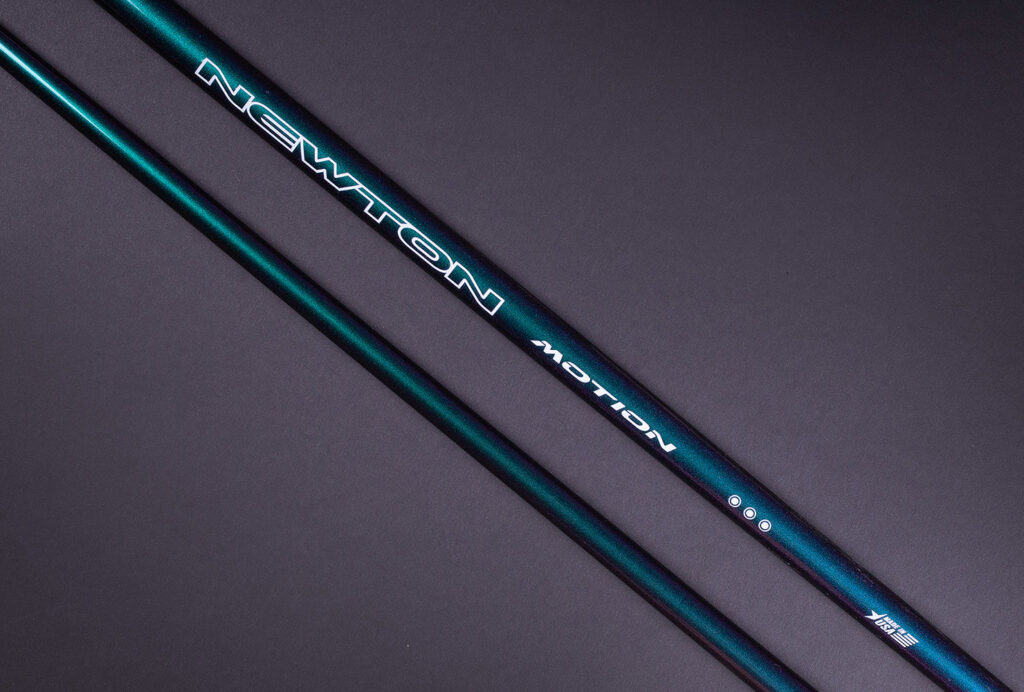 The Newton Motion Driver Shaft
With a name like Newton, you can be assured there is ample science behind this initial release aptly named the Newton Motion. The shaft is, of course, a Carbon Fiber design, however the brand is making some very bold claims in terms of design and performance through the implementation of four key proprietary innovations, and a whole new way to think about flex profiles.
First, each shaft will use what Newton is calling an "Elongated Bend Profile". By taking the typical bend profile of a driver shaft and stretching it to encompass more of the design itself, the shaft claims to bend over a longer span. This means the ability to generate more speed without the innate feeling that the golfer needs to swing harder to get more. What that seeks to accomplish is getting the user a much smoother feel through the swing which requires less mental and physical exertion so as to just "trust the shaft".
A critical part of making that possible is what Newton is calling "Kinetic Storage Construction". This is the engine of the shaft, a proprietary design aspect which allows the carbon fibers to store more energy. Combine this with the Elongated Bend Profile, and Newton is touting more efficient energy transfer for more ball speed.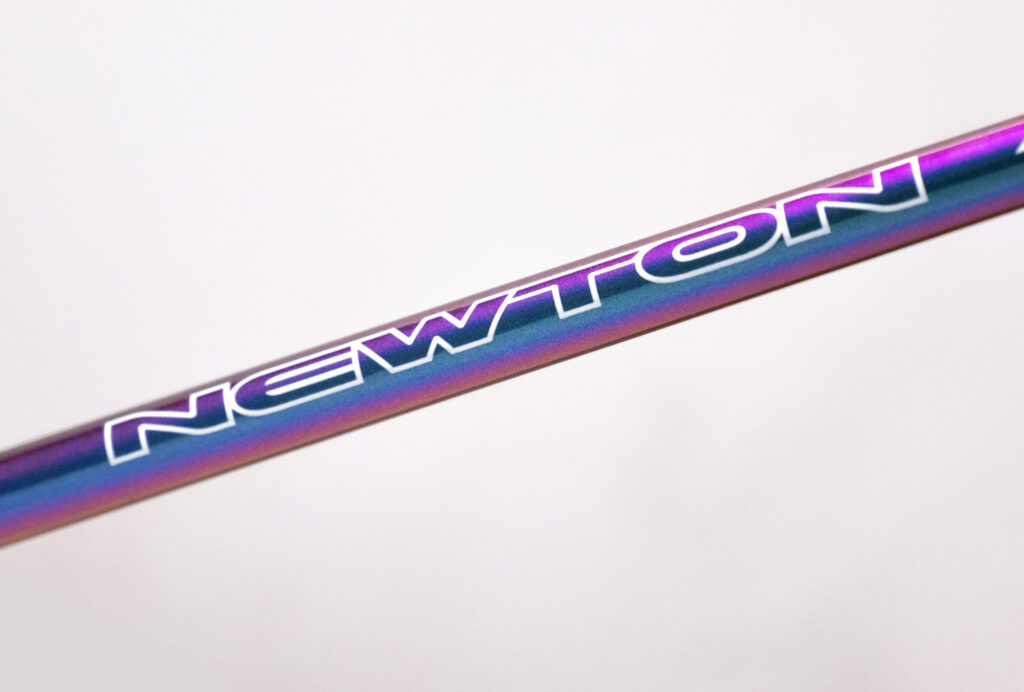 The third part of the design comes via the Newton "Symmetry360" feature which ensures consistent flex of the shaft profile no matter what setting or orientation that the clubhead/adapter are set. This was a critical aspect of Newton's fitting philosophy by allowing for seamless adjustments to be made to the bend and torque through the options making it a more versatile choice than traditional designs. Each shaft also uses a variable bend profile which is specific to that flex in order to meet the bend and torque requirements. This is part of Newton's fitting philosophy in that every single golfer swings it uniquely and brings different demands or needs. For example, slower swingers need more torque, while faster swingers typically need less according to Newton.
However, perhaps the most interesting move here is throwing the traditional flex designations out the window. Newton is using a DOT system, in which their shafts will be marked from "One Dot" all the way to "Six Dot" with each being a uniquely tuned profile based on golfers needs. The company believes this is critical as it eliminates the ego aspect which can occur in a fitting based upon what "traditional" flex a golfer is put into (read: a supposed X-Stiff player fitting into a Regular).
The Dot Classification is as follows:
One Dot – Swing speeds less than 75 mph/ or driving distance less than 180 yards.
Two Dot – Swing speeds 75-85 mph/ or driving distance from 180 – 220 yards.
Three Dot – Swing speeds 85-95 mph/ or driving distance from 210 – 240 yards.
Four Dot – Swing speeds 95-105 mph/ or driving distance from 230 – 260 yards.
Five Dot – Swing speeds 105-115 mph/ or driving distance from 250 – 285 yards.
Six Dot – Swing speeds 115-plus mph/ or driving distance from 275 – plus yards.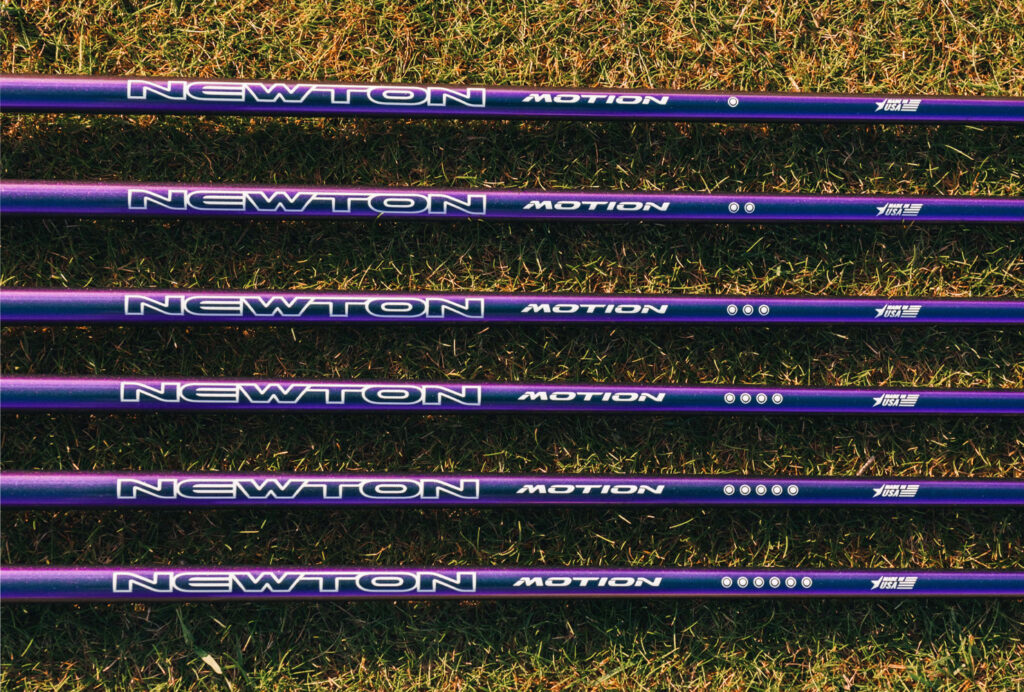 The Details
As you can see, there are both bold claims and excitement coming from Newton Shafts and their first release. The Newton Motion will come in a "color shifting" finish which blends from green to purple throughout the swing bringing style and differentiation. Interestingly, it is already getting play on the PGA TOUR Champions by Ken Duke and looking to gain more play in 2024.
The Newton Motion shafts will be available starting on 11/20/23 and will be fit with the adapter of your choice and a Lamkin Crossline 360 grip for $250.00, available from their brand new website that will launch today at www.newtonshafts.com.