We all know by now that Cleveland wants to be known as more than just a wedge company, and the Turbo HB lineup as reviewed here on THP showed they are indeed more. While they are more, being honest they are a REALLY good wedge company and that is nothing to shy away from.
However, while they are a force in market share when it comes to traditional bladed style wedges, there is no one out there doing as much outside the box innovation as Cleveland Golf to create a wedge for everyone.
The most unique of the things they offer for golfers who thrive on maximum forgiveness and playability in the short game have been their Smart Sole designs, and the fourth iteration is now here for the world to see.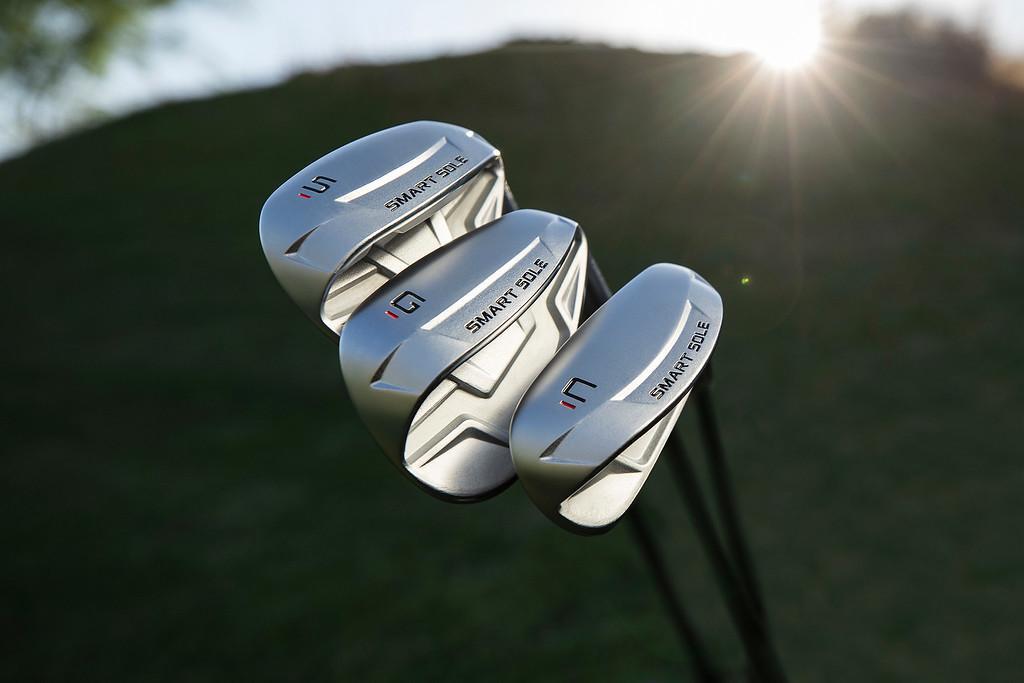 Cleveland Golf Smart Sole 4 Wedges
Obviously, the Smart Sole design and style is not a wedge that is for everyone, but it is one that makes a ton of sense for those trying to find as much forgiveness as they can in the short game. The idea is all about simplicity, a system which has a wedge for every shot necessary. With the Smart Sole 4 we see the return of the "C" model for chipping as well as the "S" focused on accomplishing rule #1 when in the sand, get out. However, this year they are also introducing a new "G" design that aims to give this segment a club which isn't focused solely on making shots around the green easier like the "C" and "S", but also those full and partial approach swings into the green.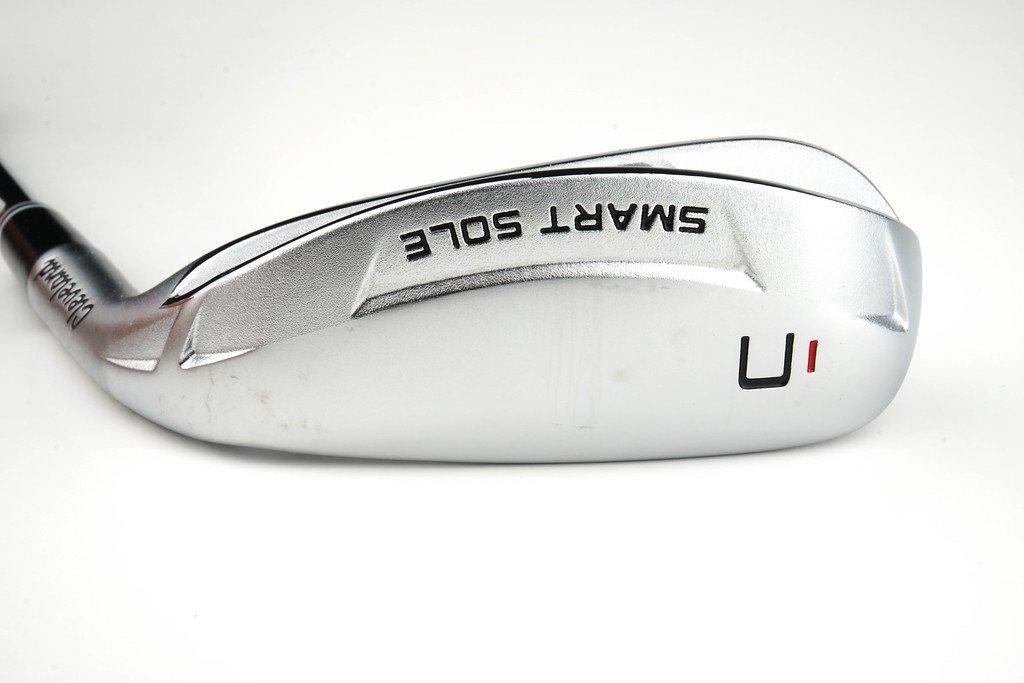 The design premise here is one you can decipher immediately when seeing pictures of the clubs. An extra wide sole and specially designed leading-edge means bounce where you need it to make for more consistent delivery through the turf and into the ball. Using the same "Feel Balancing Technology" used in the CBX2 and RTX lineups, weight has been removed via different methods on the hosel side of the club to shift the center of gravity to the middle of the club for better feedback and feel. Cleveland has also implemented milled grooves into the Smart Sole 4 release to help with channeling away debris from in between the ball and face.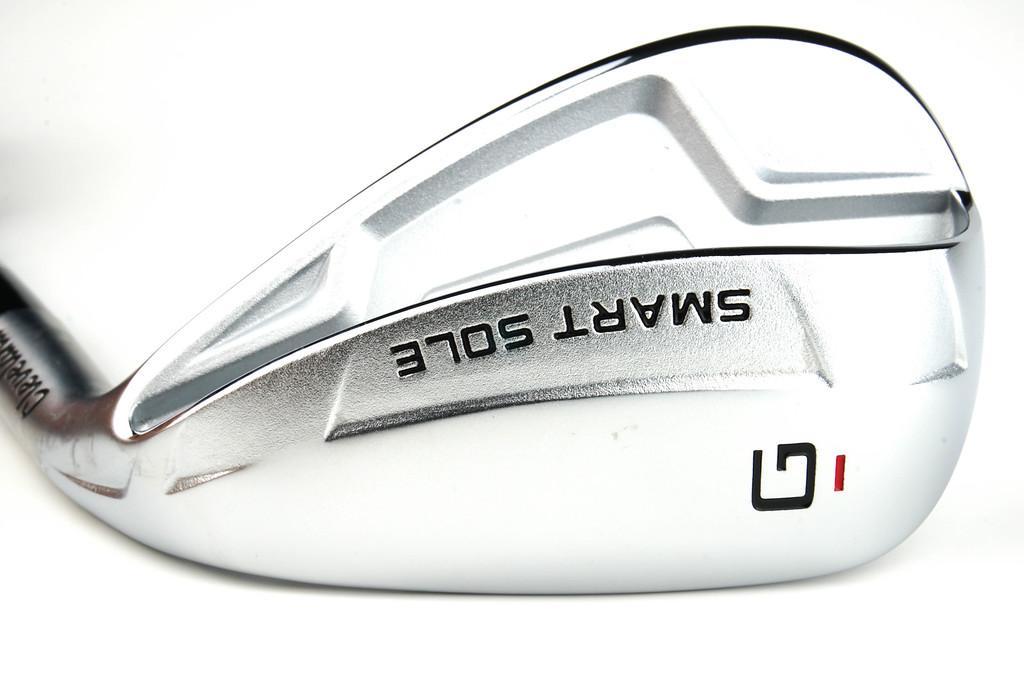 Working them Out
I was lucky enough to have had the full set of Smart Sole 4 wedges in-hand prior to this release in order to better get a feel for what they do and how they do it. While I am a devout fan of the RTX and CBX series of wedges, the Smart Sole was something my experiences with were fairly limited. Admittedly it isn't a style that I go for, but I see a lot of golfers on the course as well as my teams that are the exact demographic these are aimed at, and as such trying them was honestly a lot of fun.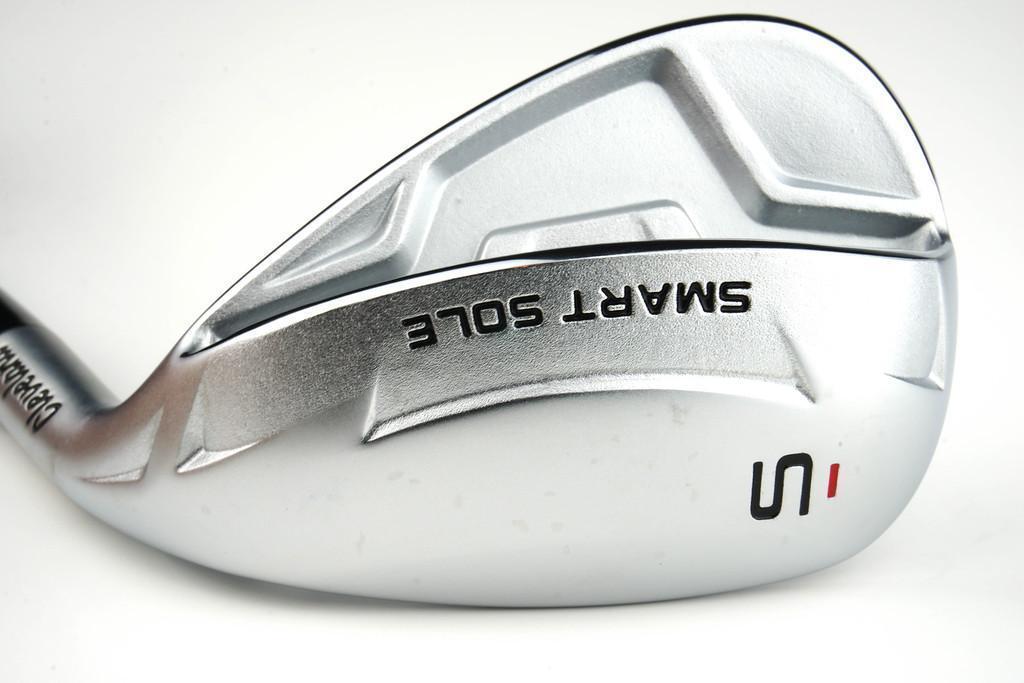 First, the "C" comes in at 42° and still reminds me a lot of the old Cleveland Niblick that I played forever when it comes to shape. The sole here though, is much more friendly for chips in my opinion thanks to the tri-tier design. Versatility wasn't really something I pushed it on because what it is designed to do is literally in that "C" (chipping) title. There, it was fun and reminded me of taking a PW/9i and playing that smooth little extended putting motion for consistent chips, but the sole made it pretty much impossible to get chunky with. Now, I did do some full swings with it and had some fair success with a towering ball flight, but the overall shallower profile might make that a bit daunting for some.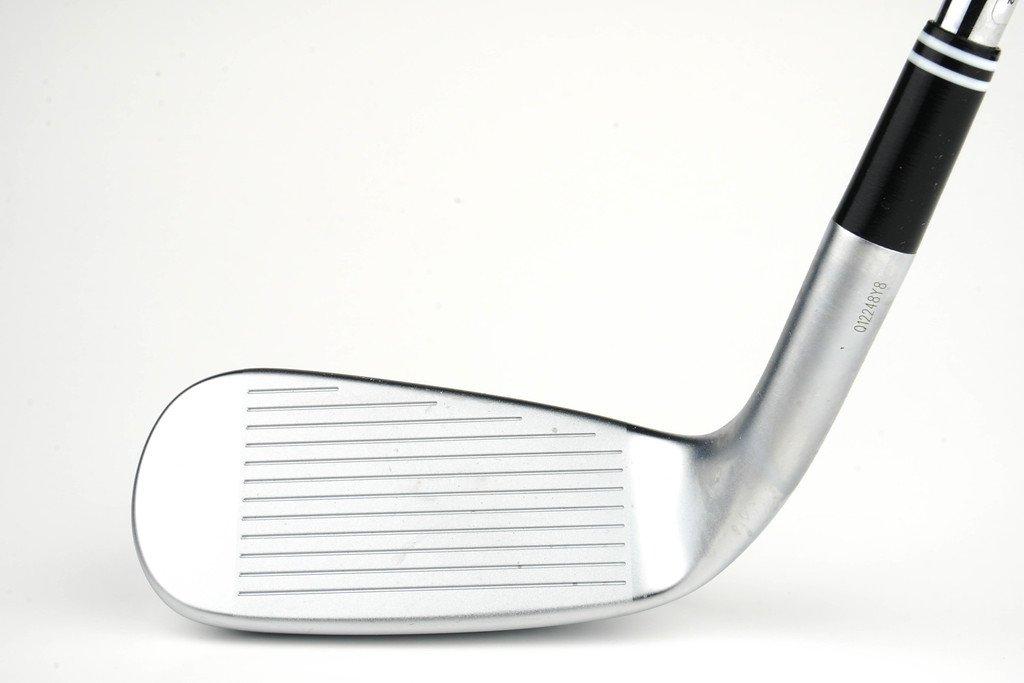 The "S" was practically cheating when it comes to the sand game. My course recently got full bunker renovations so there was ample opportunity to work it in a lot of bunker situations with various lip heights. At 58° there wasn't a bunker I didn't get out of easily. That said, you aren't going to be able to flight shots or manipulate the face much here, but that isn't the point of this. The goal is simple, get out of the bunker and the super wide sole and cavernous undercut made that practically automatic for me.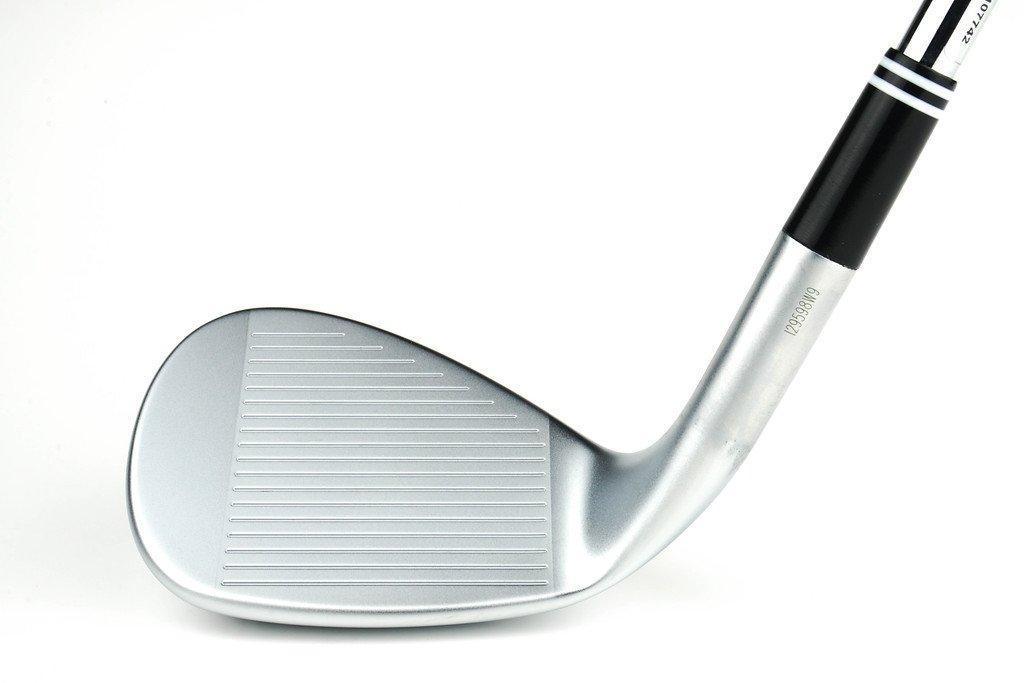 I saved the new "G" Smart Sole 4 for last, both because it is new, but also that it was the one I had the most fun and chuckles with. This was honestly needed to fill out the Smart Sole lineup for Cleveland as the top argument we see from golfers who could and would benefit from the "S" and "C" is removing wedges they also use for approaches into a green. Simple solutions are sometimes best and adding a 50° gap wedge in is just that. Visually the "G" fits right in between the other two in sole dimensions, though the three-tier design is more prevalent here. The undercut is not quite as massive as the "S", but it definitely keeps the CG low as I was able to hit sky-scraping shots into greens on full swings. Not only that, but the most fun came with little half shots. New grooves play a role, sure, but there was a lot of check for me, even without the Rotex being implemented here.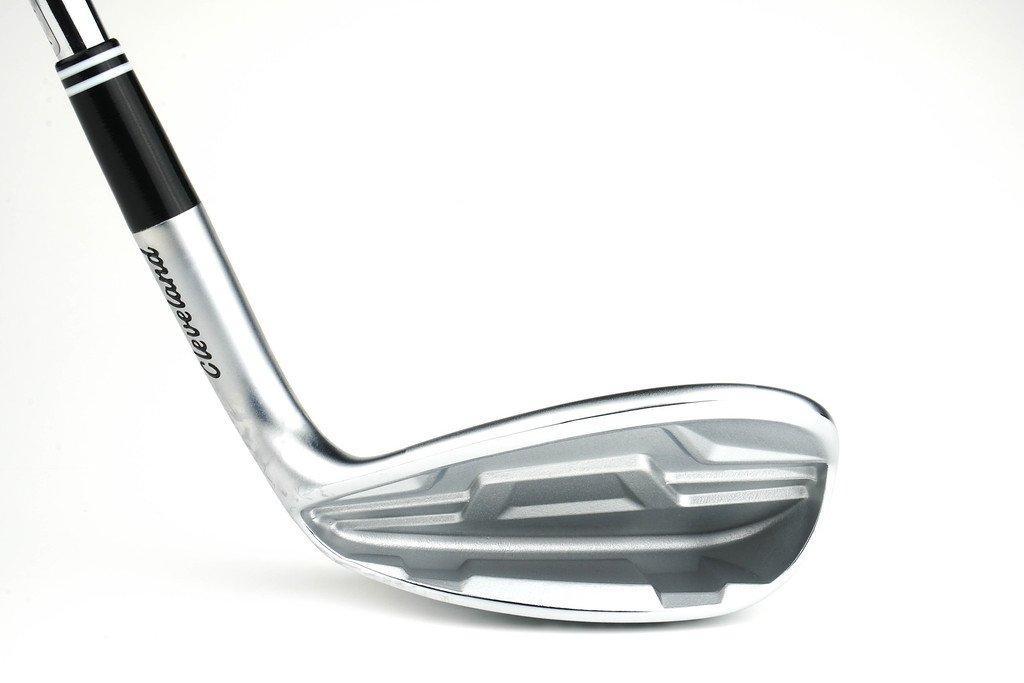 The Smart Sole 4's are a case of what you see it what you get. Will they win beauty contests? No. But they will make the short game more straight forward and simple, which is what a huge amount of golfers actually need. A club for each segment of the short game, and a club that does its job exactly as they claim while having a feedback that won't leave you missing more traditional designs. Are they for everyone? No, but there is a portion of golfers out there who deserve to have this option, and good on Cleveland Golf for continuing to provide it.
The Details
Available: 2/7/20
Price: $119.99 Steel and $129.99 Graphite
Options: Men's and Women's
Dexterity: RH and LH