Cleveland Golf doesn't get the recognition they deserve when it comes to putters, that is a hill which as an unabashed student and addict of putters, I will happily die on.
Think about it, this is a brand which has unabashedly gone all in on providing as much bang for the buck as possible within the putter segment. Not only have they utilized the various inserts and differing materials which all companies toy with, they have numerous times stepped boldly out onto ledges through unique alignment ideas (looking at you Smart Square and 2135) as well as against the trend weighting ideas (Frontline) which other companies have since taken and tried to run with as their own.
All that to say, putters are not an afterthought for Cleveland Golf. Yes, they are known as a wedge company, but if you stop and look, they are so much more. This is a company who wants to grow their presence in a portion of the putter segment which the majority of golfers find themselves looking for options, the affordable putter.
With the release of the new HB SOFT Milled lineup, Cleveland seems poised to do just that, but without surrendering performance for the sake of price.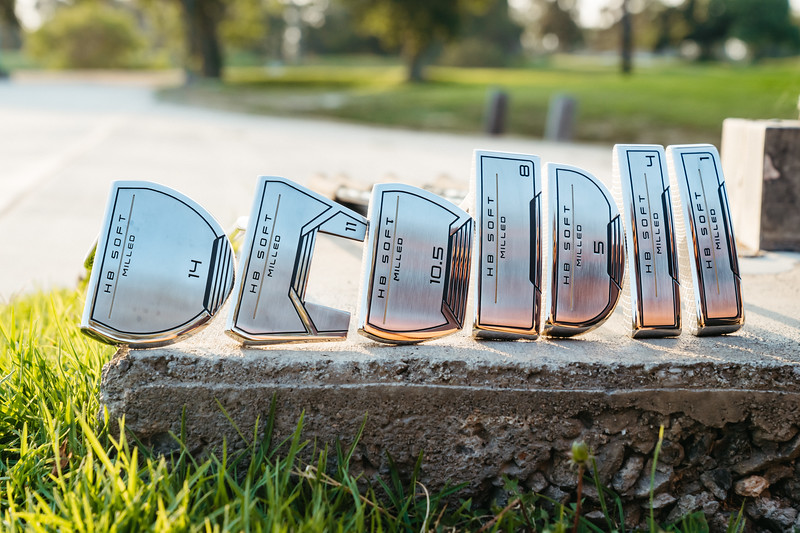 Value Without Sacrifice – Cleveland HB SOFT Milled Putters
For those unfamiliar, the HB here stands for Huntington Beach which is where Cleveland Golf calls home. There has now been a solid list of putters released under the HB moniker, all of them culminating now in the new HB SOFT Milled. What differentiates this release from the HB SOFT Premier? While the name gives it away, it isn't as clear cut as saying milled versus non. In the past, Cleveland has always milled the SOFT pattern into its HB putters, but that was it. Now, there is indeed more milling, but that needs more explanation.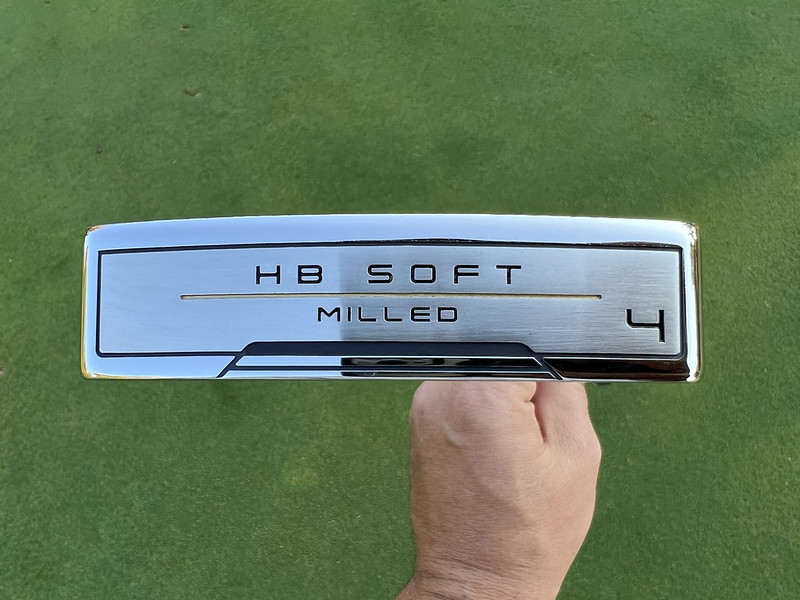 In a stark change for a company producing a putter at these price points, Cleveland Golf is openly admitting that for quality and precision milled putters are unmatched, however, they also tend to be unmatched in cost to the consumer as well. Part of that is the fact that when milling a putter from a solid block of steel, there is a lot of waste, and typically that is a driving force when it comes to price. So, Cleveland has decided to mill the parts of the putter which, according to them, matter the most, the face and back.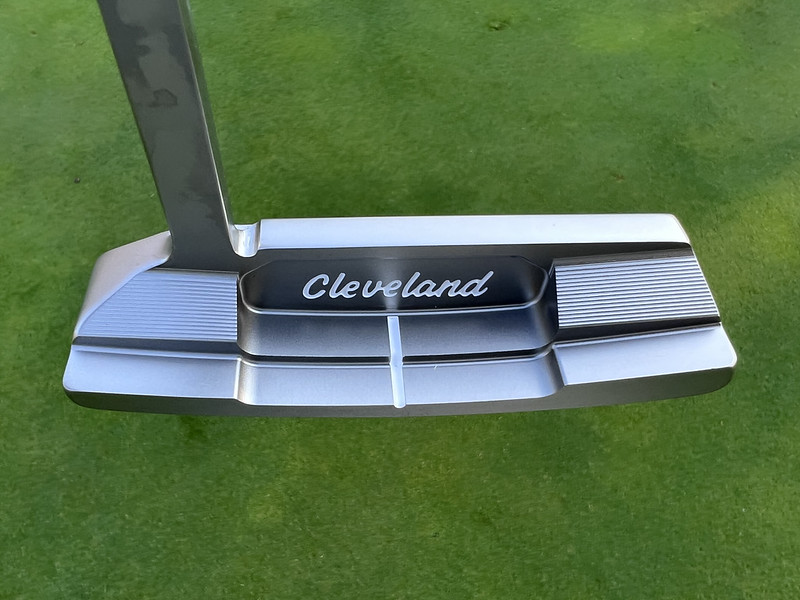 This is the company's "low waste process" done through first casting the putter head and then milling the face to ensure consistency and then back (flange/topline) because that is what is seen by the user at setup. The goal here is simple, cut the waste and you cut the cost. Additionally, Cleveland believes that their milled SOFT face which they have showcased previously in the HB line makes the feel impossible to differentiate from a non-cast head.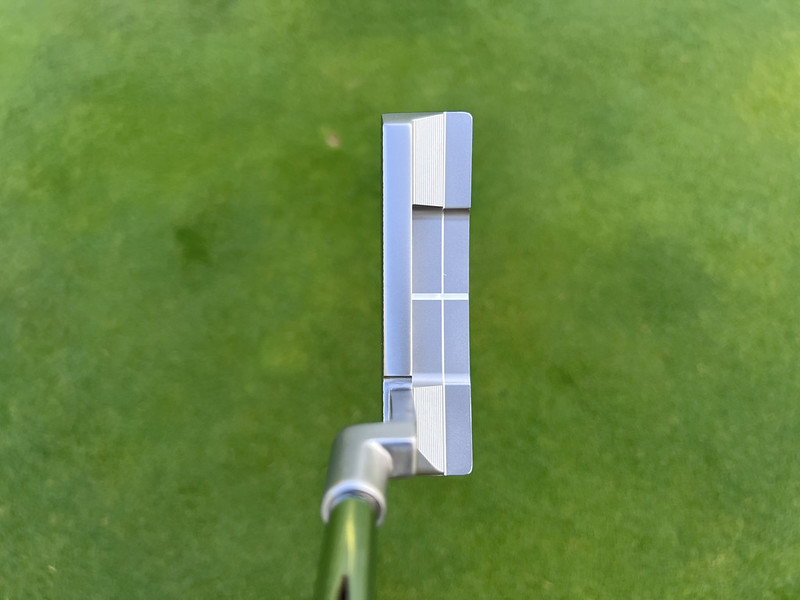 That SOFT face milling not only looks unique to other patterns used in putters, but it performs uniquely. SOFT stands for Speed Optimized Face Technology and is a proprietary design for Cleveland Golf. The goal is to normalize the ball speed on strikes across the face, which means more consistent pace and roll-out regardless of where impact happens. This is where there is a non-uniform visual to the milling, it is more concentrated in the center to decrease how much face impacts the ball, and more spaced towards the perimeter to allow more surface area to contact the ball. In essence, it normalizes the speed regardless of location to create consistency.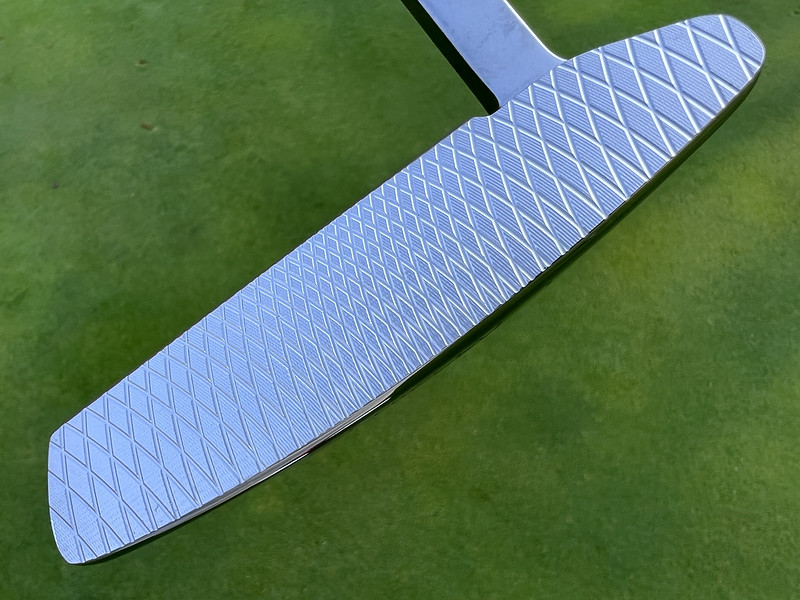 The rest of the story here is in Cleveland offering a whopping TEN head shapes/necks in the new HB SOFT Milled lineup. Don't worry, all the favorites are here including the 10.5 and 11 (Elevado) which have become the flagship designs for Cleveland in recent years. There is also an alignment story, with the 1 and 4 featuring a low contrast traditional look, while the 5, 8, 10.5, 11, and 14 have a high contrast black section on the flange to aid in alignment (with single line for arc putters, three lines for straight).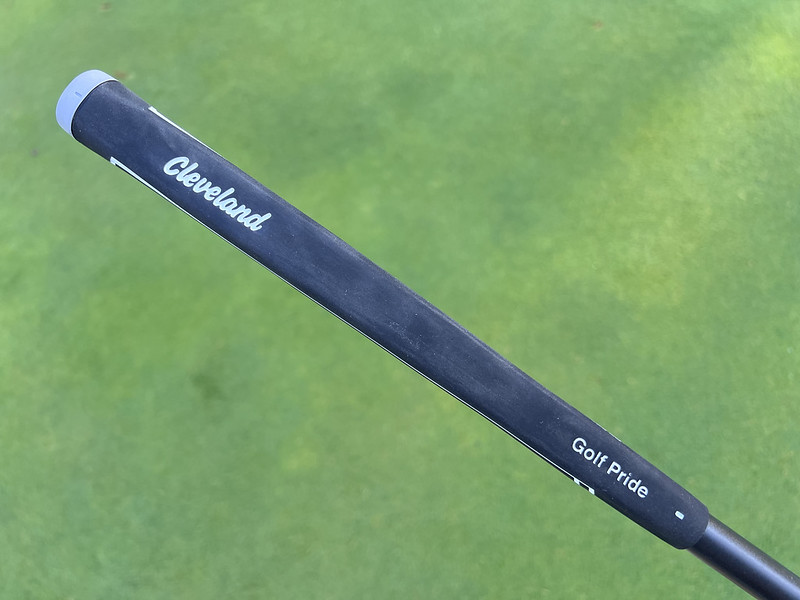 But wait, there's more! Cleveland Golf is including the Golf Pride Pro Only Red and Green Star grips as their stock option (be sure to check out our review of those grips here, and will offer 17 other custom options. Most exciting though, is the choice of a premium stepless steel shaft at $199.99, or the all-new UST Mamiya ALL-IN putter shaft as standard for $249.99. This new line will hit retail on 11/18/22.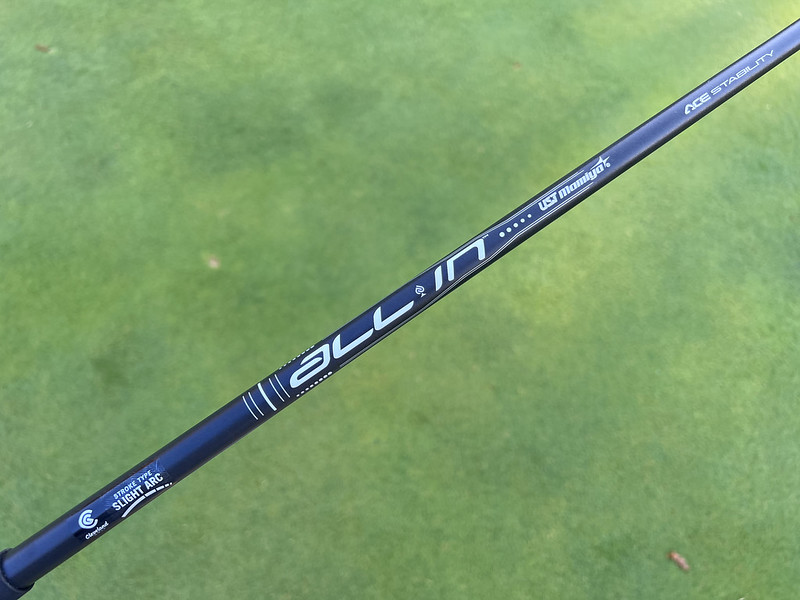 While this is where these release articles typically end, I was able to get the new HB SOFT Milled 4 prior to release for a review as well.
Performance – Cleveland HB SOFT Milled 4
As you have read, this is quite possibly the most clean, concise, and focused putter release we have seen from Cleveland Golf. The story they are telling is on point and no stone has been left unturned, so to get one in-hand and see for myself was exciting.
The HB SOFT Milled 4 is Cleveland's version of the traditional Anser 2 shape with its more squared off overall profile from the top via the more angular/sharp edges on the flange and bumpers. Cleveland has always done an excellent job with this shape, and honestly, the added milling on the back of the putter compared to their previous variations does improve the look notably at setup. Most important to me however, they didn't get too busy with the finish of the shape, it's a clean satin and there is no excess or unnecessary engraving/stamping on the head. It looks premium.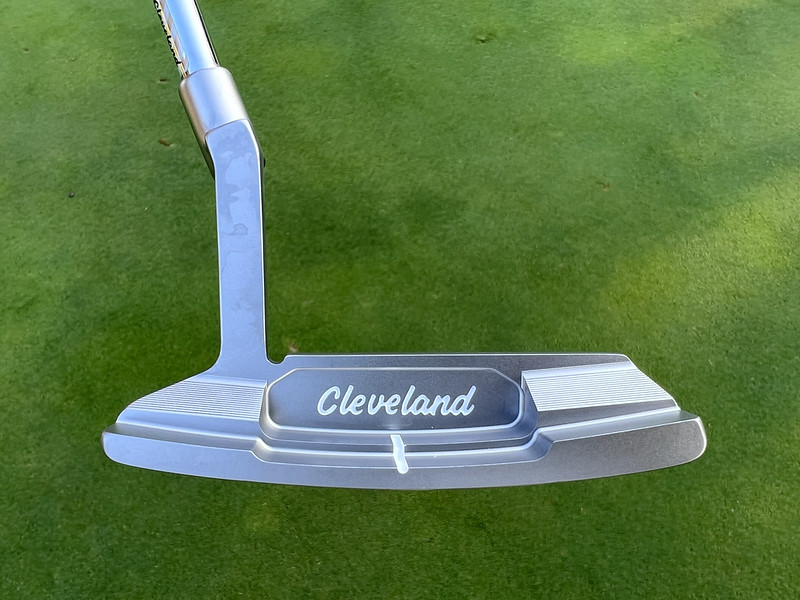 On the milling discussion, I do find the story interesting with how it is being told. Cleveland has long cast putters, but it has always felt like something they dare not discuss for the fear of being considered "inferior", which is of course absolute balderdash, but golfers are funny. That is why, to me, embracing that and telling the story of how casting allows less waste, and they can then be more deliberate and precise with where they mill the heads afterwards in order to keep the same performance at less cost to the golfer, is brilliantly done.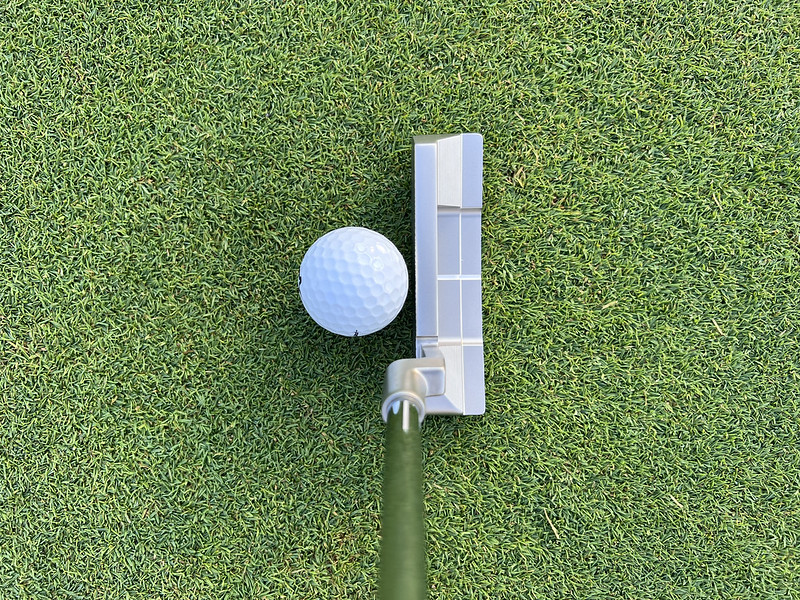 As to that performance being the same, is it? I believe so in my time with the HB SOFT Milled 4, but the secret there lies in the face milling. The SOFT pattern works as intended, that is something I have long discussed in other reviews for Cleveland putters, but the real key for trying to compete with fully milled putters is what it does to put the sound (feel) on equal footing. There was nothing in testing that didn't give the feedback of a plush milled sensation through impact. The feedback is excellent.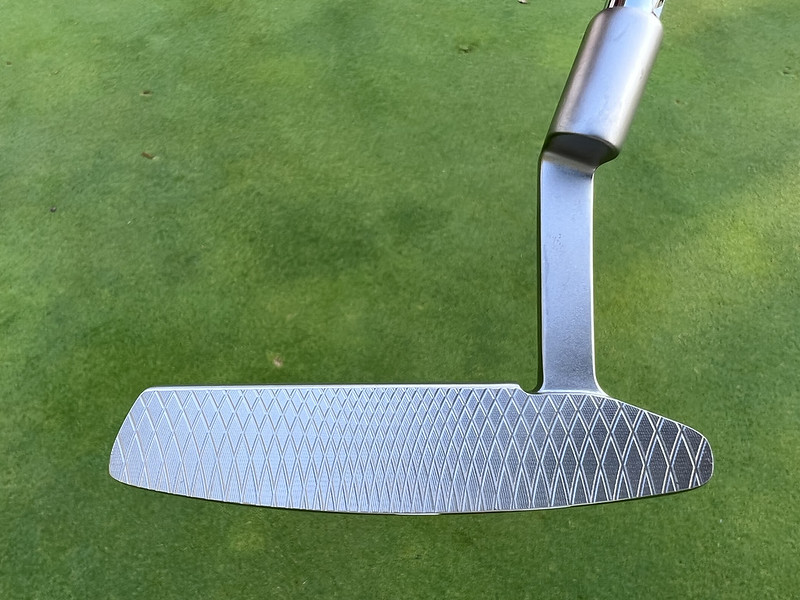 While the directional and distance consistency performance of the SOFT face stood out as well, as did the overall balance of the 4, I think Cleveland has a secret weapon with the decision to implement the new ALL-IN putter shaft from UST Mamiya for just $50.00 more. This is not just UST's answer to the premium putter shaft segment, but it looks to take the performance to another level with a 26% increase in stiffness with 24% less torque that in testing by both companies has shown a 10% improvement in face consistency at impact along with improvements in face rotation consistency (7%) and impact location (6%). For me, combining the SOFT Milling with the ALL-IN shaft and Golf Pride Tour Only grip made for the most shocking $249.99 putter experience I have had in my years not just reviewing putters, but collecting them. Cleveland certainly looks poised to open some eyes with this new lineup.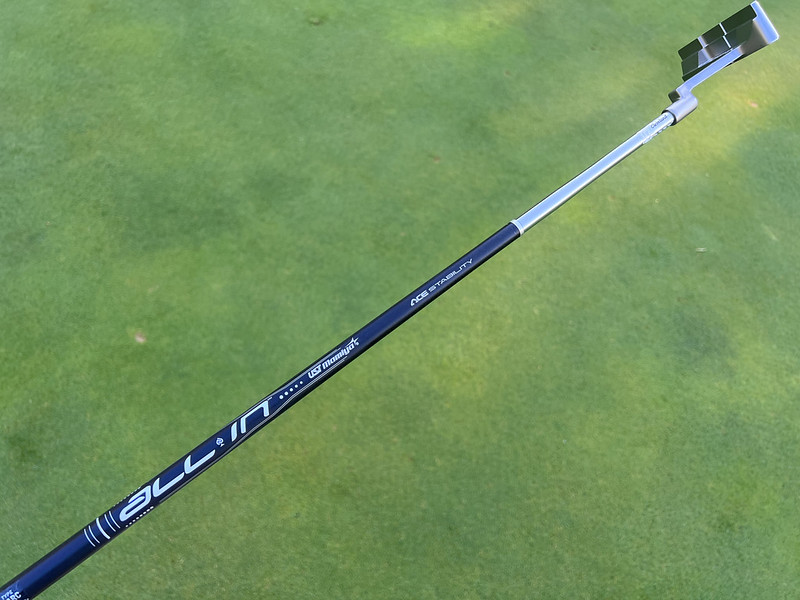 How does the technology and story hit you? Has Cleveland done enough to truly establish the new HB SOFT Milled putters as a disruptor and differentiator? Jump in and let us know just what you think below in the comments or directly on the THP Community!
For more information on this entire line, check out their website at www.clevelandgolf.com.