What's your Fly?
This past year Cobra-Puma posed that very question to golf consumers worldwide in an effort to get them to put the AMP Cell driver to the test so they could see just how it fit their game with Cobra's MyFly adjustments. On the line was an opportunity to be hosted by Cobra at the fantastic La Costa Resort in California to take part in the "What's Your Fly Challenge" that was held on October 8th.  THP was lucky enough to be asked by Cobra-Puma to attend and to say that is was an incredible event is a vast understatement.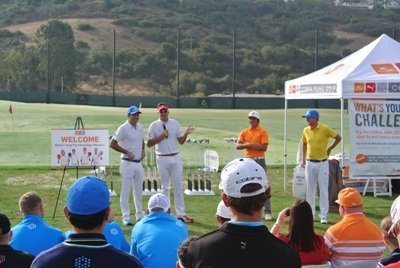 What exactly was it?
As mentioned above, Cobra-Puma brought forth an opportunity for golfers from around the world to converge on the La Costa resort in California and experience a truly one of a kind golf event. We aren't just talking about a round of golf here. The event consisted of:
Trip to La Costa Resort in California

Full outfit and gift bag courtesy of Cobra-Puma Golf

Golf Clinic/Exhibition with the Cobra R&D team as well as PGA staffers Rickie Fowler, Jonas Blixt, and Ian Poulter

18 Hole Shotgun Scramble Tournament (including a Speed Hole, Heckler Hole, Happy Gilmore Hole, and Birdie, Birdie, Birdie Hole)

Ian Poulter 16th Hole Par 3 Challenge

Cobra-Puma After-Party w/ Rickie Fowler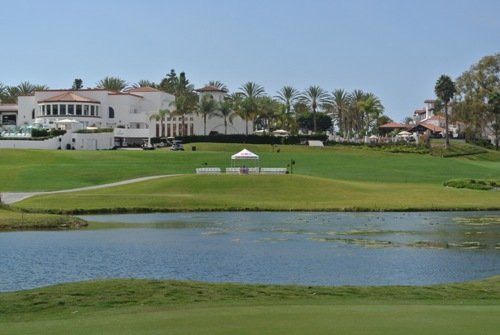 How did it go?
This was something that was incredibly special to get to be a part of on many levels, especially getting to see firsthand how Cobra-Puma is embracing their consumers and giving them an unforgettable experience.
From the get-go, people from all over the world were welcomed with open arms and given the royal treatment at a tremendous golf resort in a fantastic locale. Not only were they brought out on a trip to play golf, but they also got to get up close and personal and truly interact one-on-one, both on the course and off of it, with the Cobra R&D team and three of the company's biggest stars in Fowler, Blixt, and Poulter.
The R&D team and PGA Tour Staff put on not only an entertaining clinic, but also an educational one that featured competitions for all of the participants to jump in (including our very own Freddie Kong). Then, as if getting to watch the staffers on the range wasn't enough, the trio actually jumped in with different groups throughout the day and played the holes with them. After the round, Ian Poulter even put on a Par 3 Challenge with attendees being picked to complete against him on the 144 yard 16th hole by not only picking their club, but also which of the 13 clubs in Poulter's bag he would be using (no putter as Poulter said that is for winning Ryder Cups!).
The experience that Cobra-Puma Golf put on this weekend was something that none of the amateur golfers in attendance will ever forget for the rest of their golfing days. In my opinion it was also the perfect example of a company that is truly embracing all of their consumers, from scratch golfers all the way to the 36 handicappers.  All in all, it was really a "thank-you" of epic proportions for those that were lucky enough to be drawn as winners and it was an incredible thing for THP to witness and take part in. Stay tuned to THP as we bring you coverage of the event, including player interviews, pictures, and eventually the introduction of Cobra's 2014 line of equipment.