While there has been a lot of buzz surrounding the impending release of the new Callaway MAVRIK drivers, fairways, and hybrids since the driver images hit the USGA website, the irons have been shrouded in nothing but guesswork. Will there be irons? If so, how many sets? What will they look like? How expensive?
Well, it is time to unravel all of that information for you and remove the guesswork.
Yes. Three. Advanced. $799.99 for steel, and $899.99 for graphite.
But how about we get into the true story of the MAVRIK irons? Ready?
The MAVRIK Tech Story
What's in a name? Well, the MAVRIK name has already gotten some love, and hate, amongst the keyboard warriors out there, but there is a rhyme and a reason. Callaway themselves believe in operating with a "maverick" spirit, always advancing, never sitting stagnant, and with that the tweak on that spirit resulted in what we have here.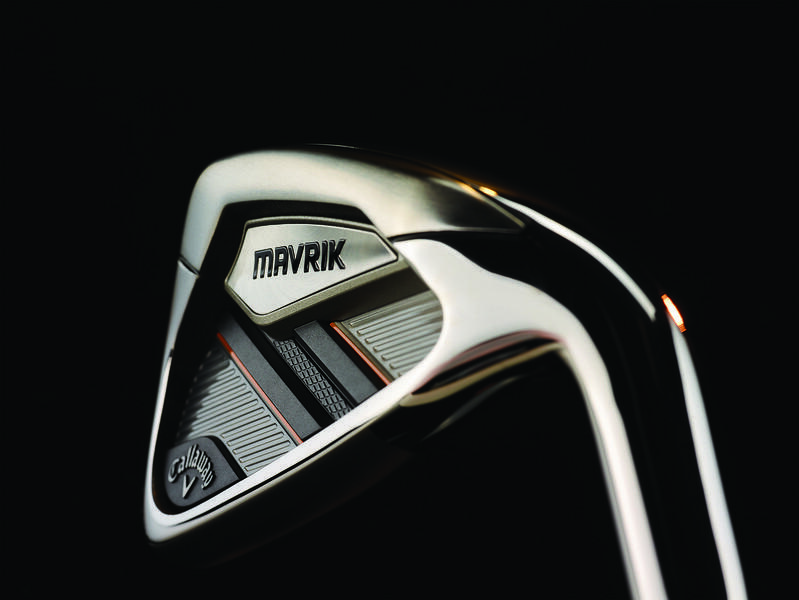 I'll admit, I was one very much wondering what directions we would see Callaway go with the MAVRIK irons, both in terms of would they truly apply all the iron tech they have created with the Apex 19 and Epic Forged iron designs, and also if so would they have to price themselves way higher than we usually see with this release cycle. After all, Callaway has been #1 in irons for 5 years running, so every iron release is important.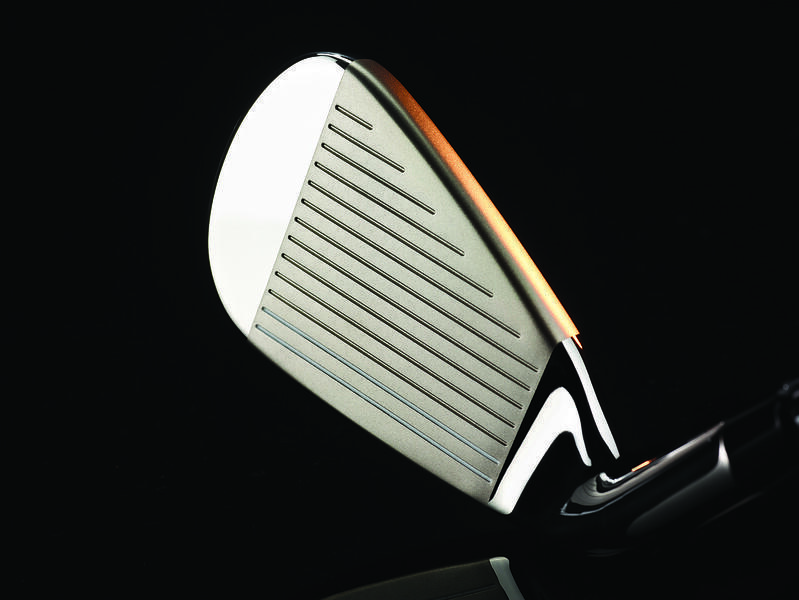 Not only are we going to see within the MAVRIK irons the Callaway 360 Face Cup, Tungsten Energy Core, and Microspheres, but also A.I. via Flash Face technology that was utilized in the Flash drivers last year, welcome the "Flash Face Cup" to the party. It's the same principle Callaway utilized in the drivers and with a heavier investment into it, it has now evolved significantly in a very short timeframe. Using the super computers, they have run seemingly endless simulations to apply this machine learning to irons for the very first time. With that, they realized quickly that the goals with irons, and the results, are much different based on the fact that every single iron in a set has a unique job, thus Callaway has created the MAVRIK irons with a unique face, for every loft, in all three sets. Yes, you read that correctly.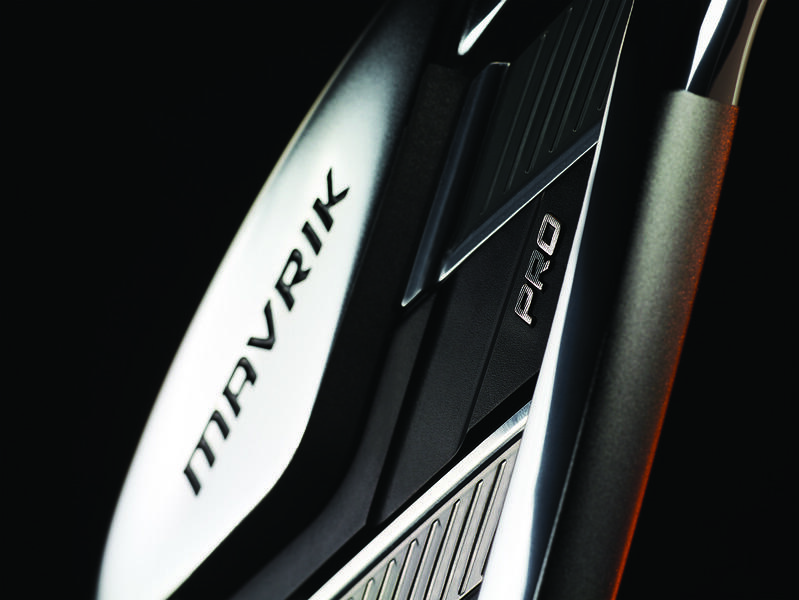 What all this means is each clubface has a unique and unusual thickness and variation pattern in order to attempt to manage the ball speed, launch angle, and spin all using the face first and foremost, a departure for iron design. An example is that in longer irons you need more emphasis lower on the face as that is the common miss, but in the short irons that isn't typically the case, in fact it may be the exact opposite. This whole thing is truly a revolutionary concept in irons and I cannot emphasize that enough. Where in the past sets would be designed by creating one or two clubheads in the set, and then using spreadsheets to adjust the set. This is infinitely more intricate than that and Callaway refers to it as precision engineering.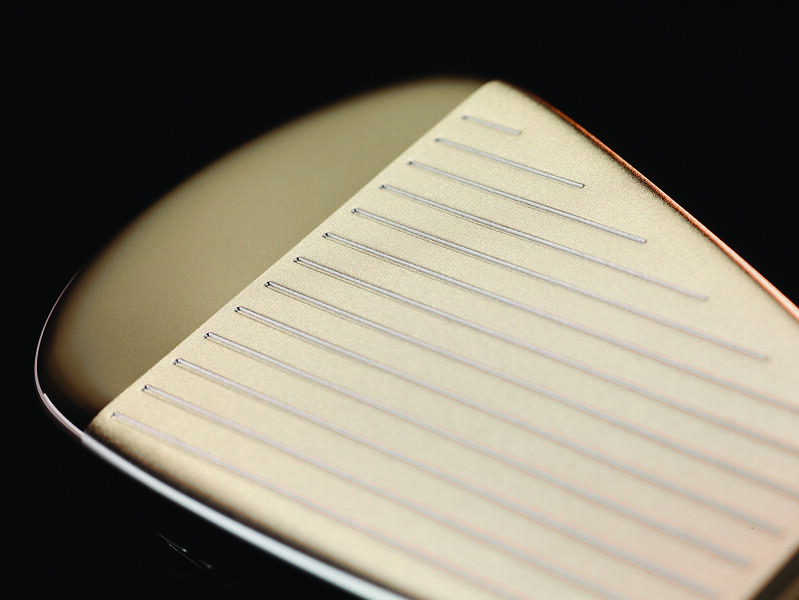 In addition to the new Flash Face Cup the Tungsten Core and Urethane Microspheres are in full force with all three of the MAVRIK models. The tungsten allows significant CG manipulation to fine tune the sets, while in the past it had to be imbedded within the base head material, Callaway uses a TPU jacket to encase it and place it within the iron head. Because welding isn't an option in iron when dealing with extremely pure tungsten, Callaway utilizes their Urethane Microspheres to suspend the TPU jacketed tungsten where the R&D team wants it in each iron. These are in my opinion the game changer for Callaway's last couple iron sets. There are hundreds of thousands of microspheres which will collapse on themselves offering no resistance to the impact energy transfer of the face and ball, but they will come back to their base shape after impact while also dampening vibrations and not sacrificing any ball speed.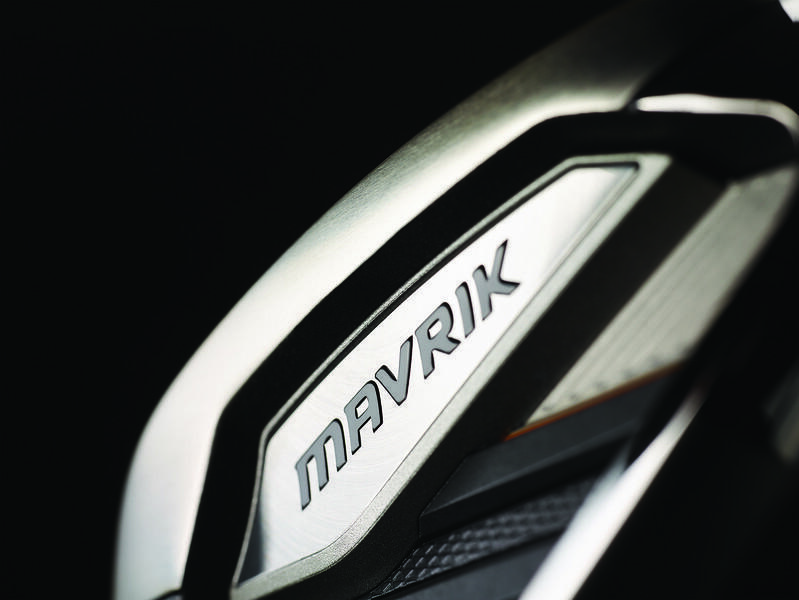 Callaway is doing something with the MAVRIK, MAVRIK Pro, and MAVRIK Max sets that most out there didn't think they would in iron design. They are literally throwing all of their R&D bells and whistles at a $799.99/$899.99 price point and if people are paying attention, there should be some jaws on the floor right now. Tie it together with premium stock shaft options from True Temper, KBS, ProjectX as well as Golf Pride grips, there is potentially some bang for your buck here.
MAVRIK Irons
Callaway on the MAVRIK irons:
"Our MAVRIK Irons appeal to a wide range of players, with incredibly fast ball speeds from A.I and our Flash Face architecture for long, consistent distance. To provide complete performance to match these distance technologies, each iron is engineered to optimize launch and trajectory while promoting player preferred trajectories, spin rates, and land angles."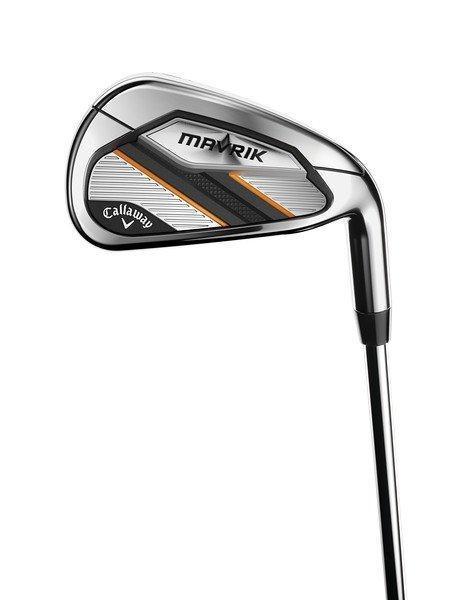 Bottom line, the MAVRIK irons will be the set of these three that Callaway believes will fit the biggest group of golfers. This is a game-improvement type profile in shape, size, and offset while the company believes fits right in with the overall look they have come to be known for. Interestingly, even though there is a Max design, these have the strongest lofts of the three sets and yes, they include both an AW and a GW. Though right now there are some reading who are ready to take to their various social media outlets and slam those keyboard crying "loft-jacking", Callaway is not apologizing for why the lofts are stronger. Bottom line, too many people just look at the loft and not the CG.  It's simple, to hit the necessary launch windows the loft has to come down.
MAVRIK Pro Irons
Callaway on the MAVRIK PRO irons:
"The MAVRIK Pro Irons feature a more compact head shape, flatter lie angle and thinner topline that better players prefer for better workability and control. And with our Flash Face architecture, each iron is engineered for optimized distance and performance."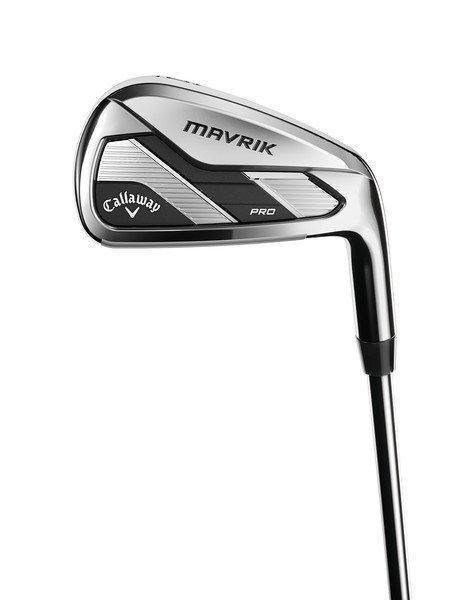 If the Rogue Pro's and Apex had a baby, you would likely end up with a profile very close to the MAVRIK Pro irons. Of note though, something Callaway is quick to remind people, the "Pro" title does not mean "Tour", those are entirely different beasts. Here you get lofts that are the "weakest" of the three sets. With the smaller profile relative to the standard and Max sets the loft helps hit the pre-requisite launch windows that optimize things for the user but without sacrificing any of the technology.
MAVRIK MAX Irons
Callaway on the MAVRIK Max irons:
"Built for total distance with a larger body and a deeper CG for increased forgiveness and easy launch. The combination of innovative ball speed technologies in the face and a high MOI construction promote long distance through the bag."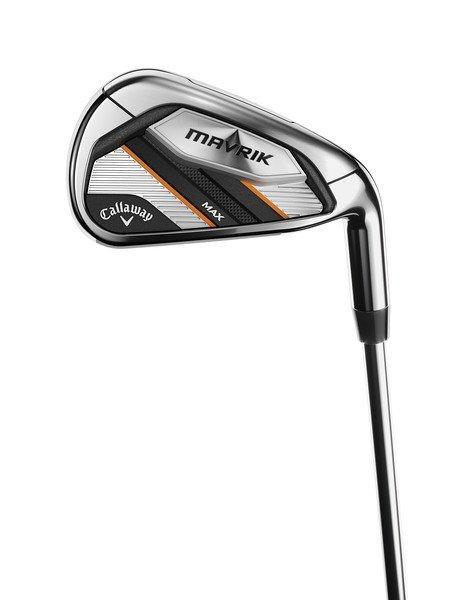 The Max irons are possibly a little misleading for what they are named. Yes, they are the largest of the three models in terms of sole width, topline, offset and general shape, but they are not the strongest lofted as that honor belongs to the standard MAVRIK irons. The goal here is easy to hit, and easy to launch. Those at lower swing speeds in particular might really like what the Max has to offer, all the tech, a little easier launch, and hopefully a lot of distance still.
Enter the MAVRIK
As is the case during release season, most eyes will be on the MAVRIK metalwoods but I am completely curious what the reactions will be with the irons when they start matriculating out into the wild and people can see them up close and personal to give feedback instead of basing thoughts on some terribly taken pre-embargo social media pics. Will they be for everyone? Nothing is. But I do think that the Flash Face itself has the potential to turn iron design on its head, and wouldn't that be fun to see?
There are 12 members of our online community that have already tested these out and been playing them for the last month. Want to read the reviews of every day golfers of all different skill levels? Click here as they are updating the THP Forum every single day.
The Details
In Stores: 2/6
Price: $799.99 Steel and $899.99 Graphite – 7 Piece Sets
Options: MAVRIK (4-PW, AW, GW, SW), MAVRIK Pro (3-PW, AW, SW), MAVRIK Max (4-PW, AW, SW)