You have seen the details, and heard about the amazing swag that all participants are receiving. Now is your chance to win alongside the lucky team. Make the correct prediction and you could win a THP Prize Pack filled with awesome SWAG, just like the stuff the participants are getting including a custom Theragun mini.
The Teams
First in Fun: JB and Ryan Liberty
Slinging Bags: Steven Sourigno and Craig Ramsbottom
Pickled Fizzle: @BigDill and @Afizzle2100
Commanding Wookies: @TWright971 and @Datkison
Secret Taco: @Golfers Anonymous and @Echico
Tom Brady: @jfox789 and @Wholeinone
Double Ditkas: @Legalize Mulligans and @Steve2100
Mirror Image: @Jeff Spicoli and @FranTheMan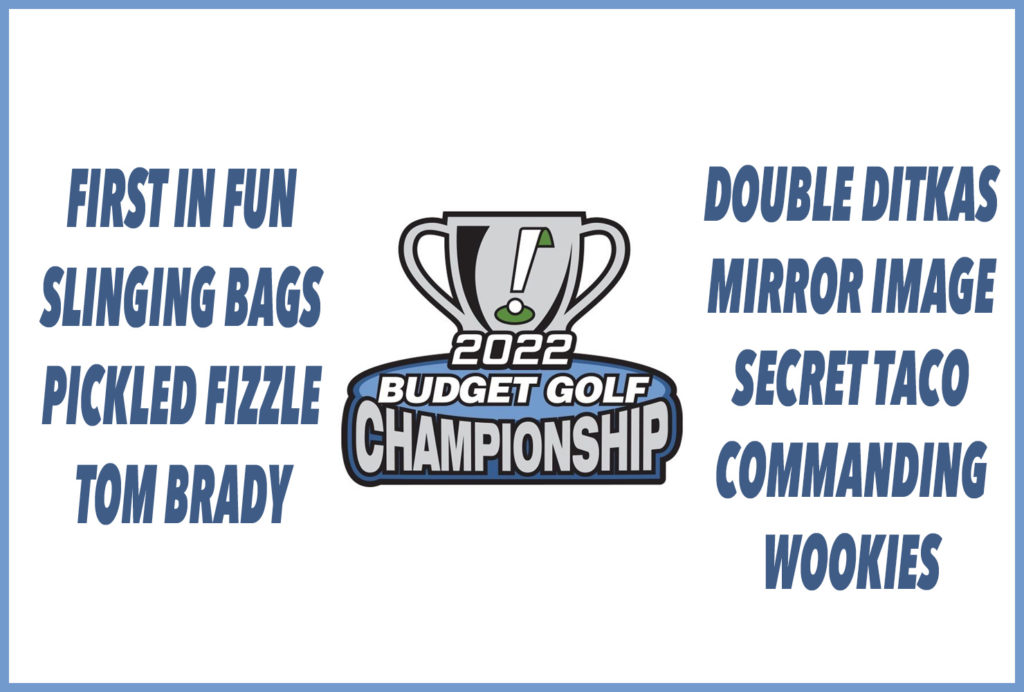 How to Enter
Post in this thread which one of the teams you think will win the Budget Championship. Budget Golf and Bag Boy have gone all out for each participant with tons of SWAG, an amazing weekend at the exclusive Dormie Club and so much more. Make your prediction right here and you could win.
Live Update Thread
This thread will be the live update thread for this event and the itinerary is amazing. 36 holes of golf at the picturesque Dormie Club, group cottages for the participants and the all inclusive treatment of THP Experiences. Follow along all weekend long as the participants arrive, play and celebrate the Budget Golf Championship.