While there is no denying that the P790 irons from TaylorMade practically revolutionized irons and brought the hollow body iron to the minds of a much broader audience than ever before, one could make the argument that besides that release, and the subsequent refresh of it under the same name, the options have left many wanting more. Once upon a time, not all that long ago, TaylorMade was at the forefront of creating entire iron lineups that not only performed but looked good too.
Well, perhaps we are about to see a return to form there from TMaG with this coming release announcement. The P790 will remain firmly in the lineup, but not only is there a "Sibling Rivalry" being introduced in the P770 which features the same design tech as its bigger beefier brother, but also two new fully forged players irons in the P7MC and P7MB. Not only does this hopefully open the door for TaylorMade to finally get on board with blending iron sets, but it is most definitely creating a flowing aesthetic throughout their irons, and boy do they look good.

While we don't yet have all of the specifics yet, we do know enough to take a closer look at each of the models.
TaylorMade P770
With the marketing tagline of "Let the sibling rivalry begin", you pretty much know what to expect with the P770's. The P790 have been consistently one of the top selling irons on the market since their release, but the recent refresh left some of us wanting as even though a Ti version was released as well, they really didn't offer anything breathtakingly new to set them apart from the original release. It would appear that TaylorMade has listened to the feedback.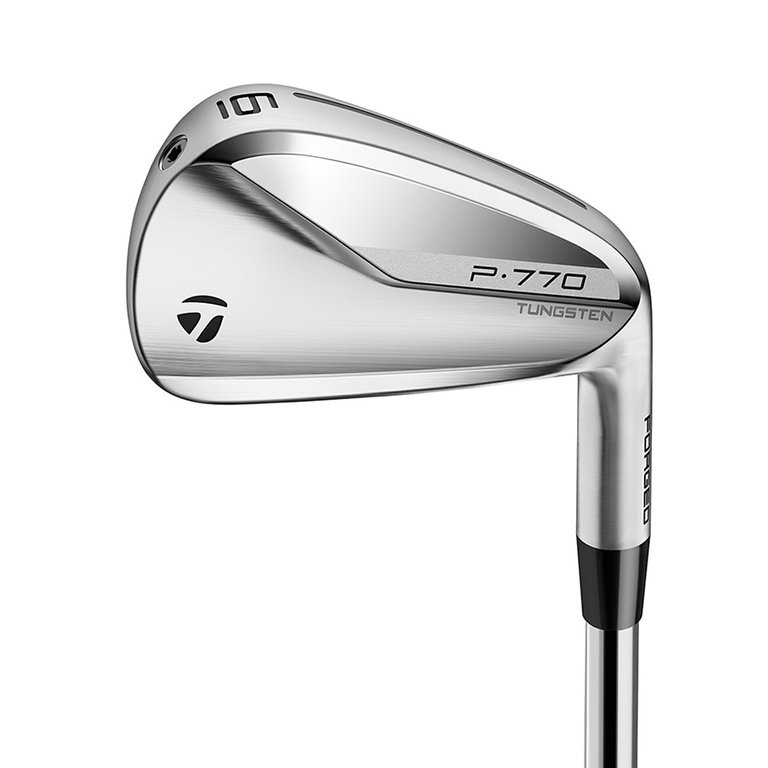 The P770 is designed to essentially offer P790 performance through the same technologies but in a player's profile. More compact heel to toe, less offset, and a thinner topline mark the aesthetic design features here, and you will also notice as we move to the other two releases there is a visual flow through all of the lines now.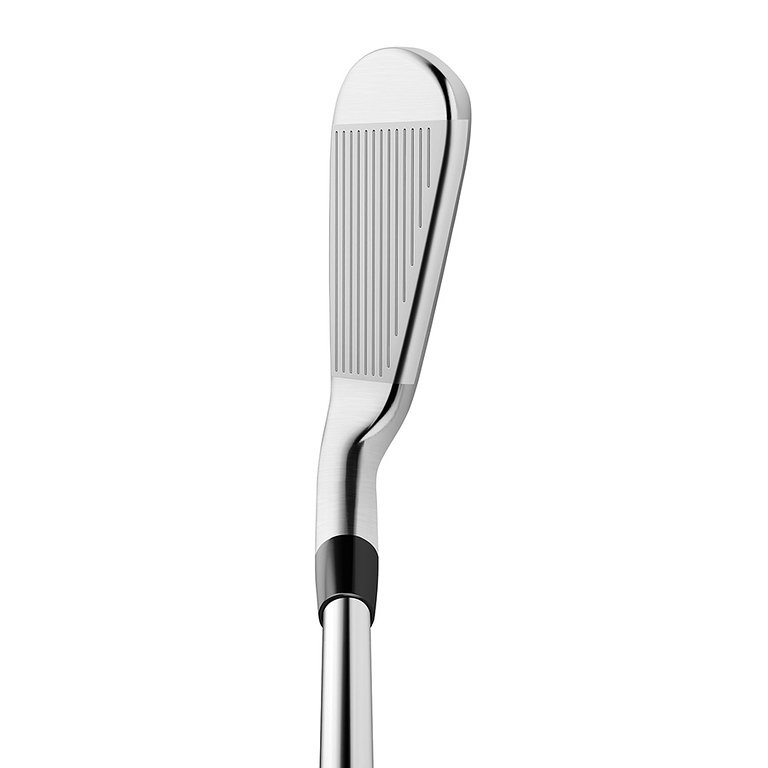 At the forefront is a forged hollow body design featuring TaylorMade's patented speed pocket as well as SpeedFoam application internally. This one is shaped for the player wanting something more compact, but still utilizes the forged wrap around face applied to a carbon steel frame that utilizes up to 46g of tungsten depending on the iron in hand. Internally, beyond the SpeedFoam there is a progressive "Inverted Cone Technology" that varies depending on the iron to improve the overall accuracy and ball speed retention.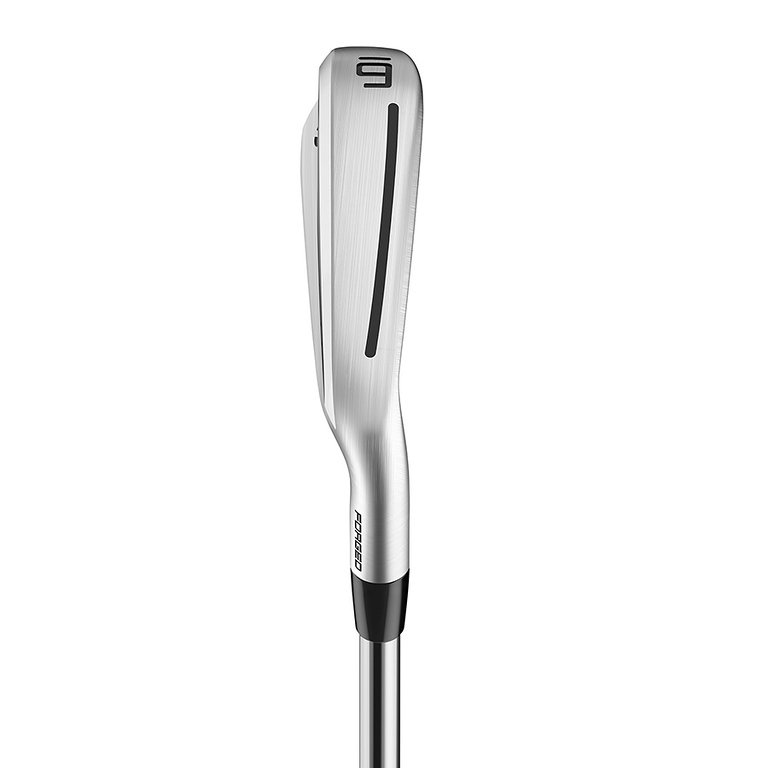 What will be interesting to many is the P770 will play off of a 46° PW which might be tamer than most would anticipate. Hopefully, this has gone a long way to creating a more playable spin profile for a larger margin of golfers as the P790's are notoriously low spin for many. With KBS Tour in 130g X or 120g S and Golf Pride Z-Grips as the stock offerings, it will be interesting to see how they are received.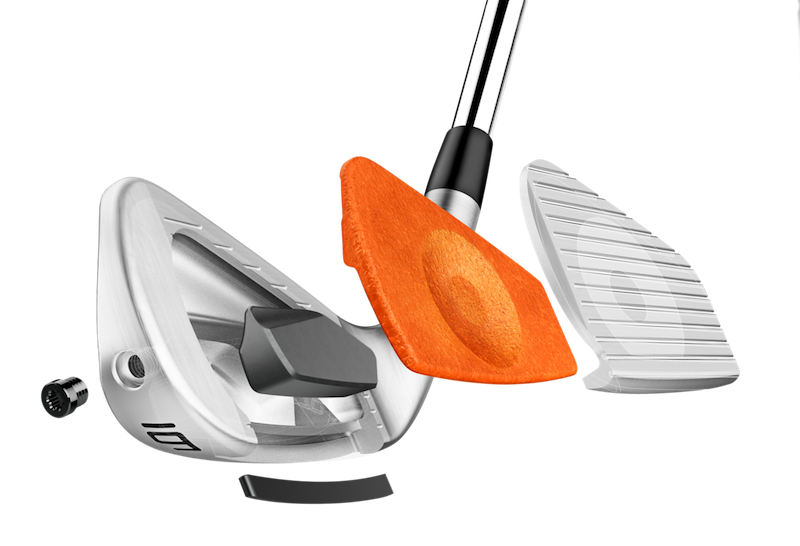 TaylorMade P7MC and P7MB
In my humble opinion, these are the irons that are going to perk up the most ears and eyes, well maybe not the MB as much as the MC for us mere mortals, but still, a cohesive aesthetic release of players irons from TaylorMade has been a long time coming. Not only are these cohesive with each other in terms of design "geometry", but also the previously discussed P770 which one could only hope means a chance at a true combo set makeup, time will tell how TaylorMade markets that, however.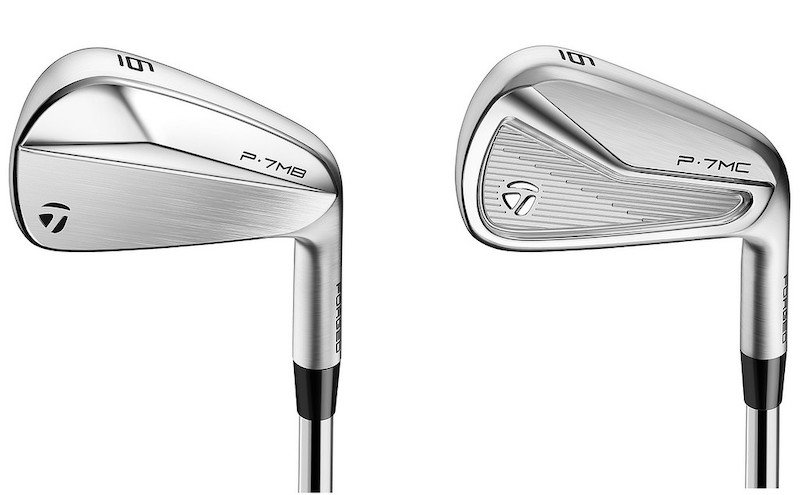 These two are clearly the "Tour Inspired" profiles that they worked hand in hand with their PGA Tour staff to create. They both offer progressive offset blended with thin toplines and compact soles for the golfer who demands precision in all aspects. The P7MC is clearly going to offer more forgiveness than the P7MB since it has a cavity, but make no mistake these are both 100% player's irons.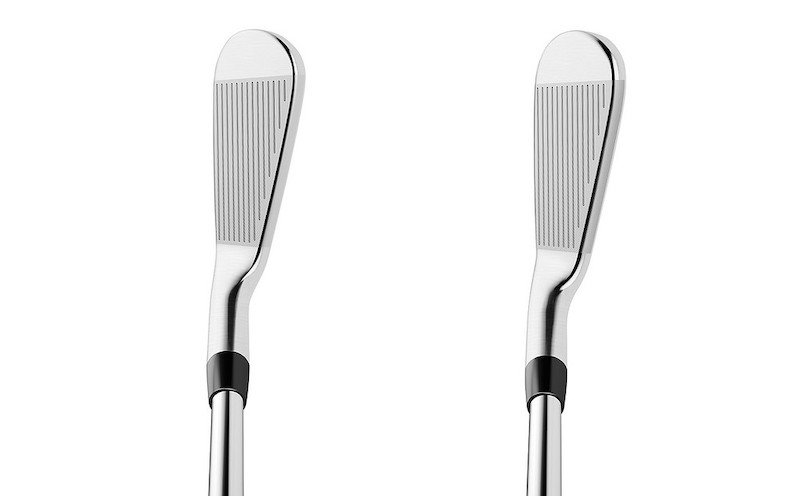 The new story here for TaylorMade is the fact that the 1025 carbon steel material, which these are made of, has been forged using a 2,000 ton press to make for what the company calls a "tighter, more compact grain structure" with the purpose of eliminating variances in the material and making more consistency in feel.
Both the P7MC and P7MB are based off of a 47° PW and as such should make the anti-loft-jackers rejoice, but realistically based on the designs it makes sense to have such traditional lofts. Like the P770's, the stock offerings for both of these are also KBS Tour shafts in 130g X or 120g S paired with Golf Pride Z-Grips.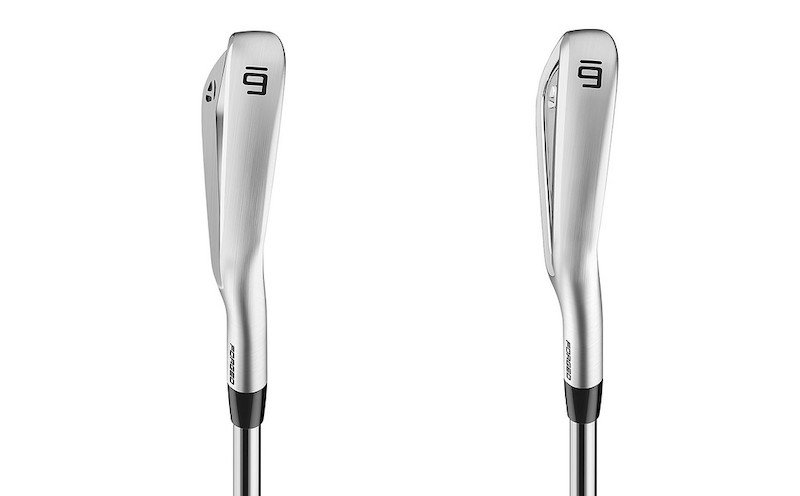 While we will most definitely have more on all three of these iron offerings to come, including pricing, the initial release information should garner some interest from those who have longed for TaylorMade to once again offer a more complete iron lineup for the more demanding golfers. What do you think about the trio of new irons? Love them? Leave them? Be sure to jump into the conversation with either a comment here or on the THP community and let yourself be heard!