CaddyDaddy Golf, the company behind the innovative and popular gloves have been around quite a bit longer than you might have imagined. In fact, we are approaching their 20 year anniversary and gloves were not even on their radar when this project began back in 2002.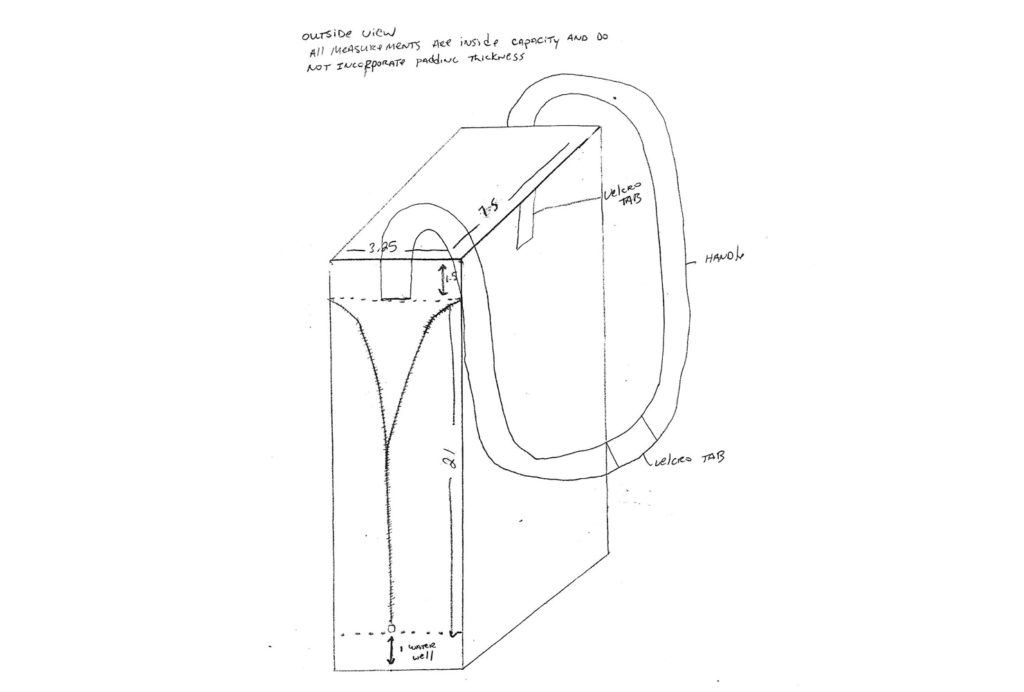 Rod Dunlap was working for a software company selling their goods back in 2002 and showed up to work one day with a crude drawing of a golf bag with a cooler built into it. It was "their million dollar idea", because back then it wasn't the norm like it is today in nearly every bag that is on the shelf at your local golf store.
"Lukewarm beer led to our entry into the golf business", says Dunlap, one of the owners of CaddyDaddy Golf.
"I still laugh about how I thought a single $20 cooler would make us rich but it definitely taught us a lot about the golf business with no experience whatsoever."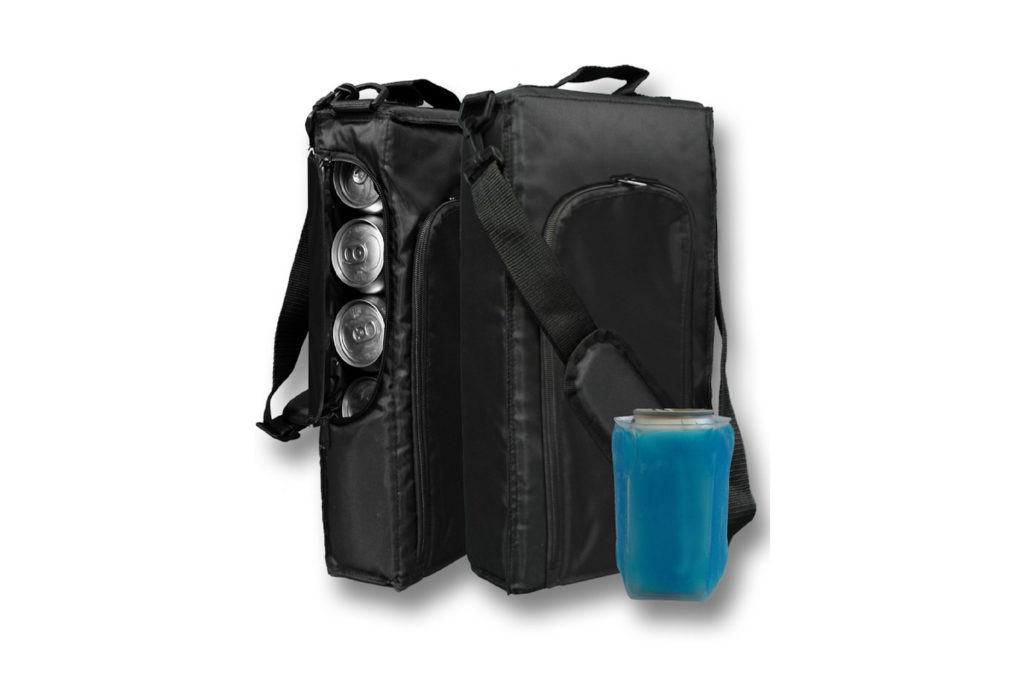 The idea was a good one however, so they started the project. Due to initial costs, rather than create this golf bag with a cooler built in, they began researching the perfect standalone cooler that would fit inside the bag. Later that same year, the original 9 Pack Golf Cooler was born. Rod Dunlap offered this.
"The coolers were a great starting point for us. We made every mistake you can imagine but the growing pains were necessary to establishing a viable business. We quickly realized the cooler would be a mainstay but wouldn't be an overnight sensation and a lot of hard work was necessary to become profitable. My business partner and I sacrificed a lot over the years working multiple jobs while trying to keep the side business going. I'm really proud of what we've built, but we couldn't have done it without a lot of family support."
Over the nearly 20 years in business, CaddyDaddy Golf has continued to launch products and grow the brand's portfolio. Some of their highlights and biggest releases are obviously that 9 Pack Cooler that still exists today.
"I think at last count I found 5 to 6 direct knockoffs of our original cooler for sale on Amazon. I wish I felt flattered." Added Dunlap.
2 years later, the company released their first ever Travel Cover. 2 years after that, they released their hybrid travel bag. 2 years following that launch, they brought the 1st Constrictor Travel Cover. While the Constrictor still exists today, it has gone through a number of iterations and the reviews on the THP Forum are fantastic.
The Constrictor is the company's number one selling product in terms of revenue and that is after 2 price increases that were necessary due to shipping and material increases. Despite those rises, the product still comes in at barely over $100 and it would be a challenge to find anything resembling this kind of high quality at that price.
Of course, the golf industry has been full of peaks and valleys and as their travel bag business increased, the pandemic hit and as we all know travel early on was completely shutdown. So, did it kill the company or the growth? Rod Dunlap offered this.
"The pandemic was really tough on every luggage company out there. Luckily, when you're a small business you can pivot a lot quicker than the big boys. We were able to slow manufacturing while holding a lot of product on standby for when the dust settled. We monitor our inventory really closely and have a tremendous logistics partner in Phoenix that's been a huge asset when many other vendors simply can't get products in stock."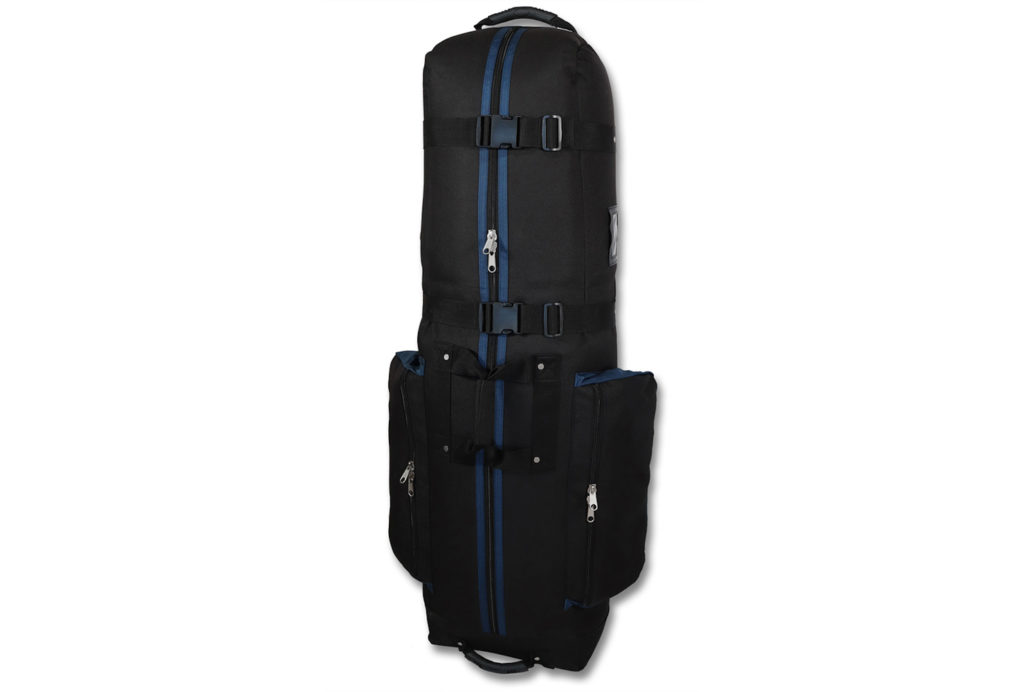 This tough shift also led to spending more time on gloves and developing what some have called a disruptor in that space with the Claw. Unique is underselling what CaddyDaddy is putting forth in this glove, but it didn't happen overnight. It started with a project called the Talon and…this is better explained by the man himself.
"We originally started with a glove called the Talon. We ran with the idea for a couple years but decided to discontinue for a variety of reasons.
It turned out to be a costly project but we never gave up on the overall idea.
After the Talon fail, we spent a lot of time researching various fabrics, silicone printing and new suppliers. We spent a ton of time testing and trying various fabrics and designs until we launched the original Claw. During the original Claw launch we sent samples to numerous golf writers and the initial feedback was really positive.
I remembered THP was kind enough to do a Talon review for us so we reached out again with the newly developed Claw.
THP member feedback has been instrumental in developing new glove models and fine tuning the existing Claw line. We couldn't be more grateful!
We've never been a direct business to consumer company but that's changed with the Claw. It's another huge learning curve for us but it's been a lot of fun along the way developing new commercials and marketing."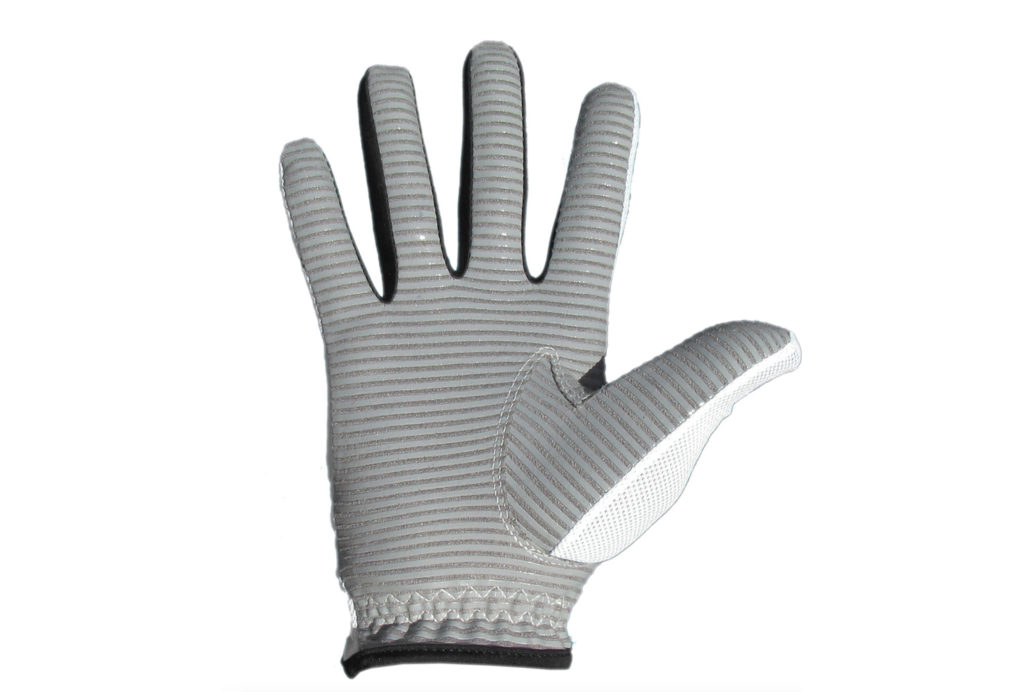 While the Constrictor mentioned earlier is their number one product in terms of revenue, when it comes to total units sold, the Claw wins hands down. The growth that CaddyDaddy Golf has seen with this product is unlike anything they have introduced in these 20 years.
If you are unsure of what the Claw glove is or have not seen images of it in the past, here is a look at the THP Forum thread with hundreds of reviews. To say golfers like it is an understatement, and while unique for the segment, the durability and grip is unlike anything on the market.
The company's main focus is on this glove line because it has changed the business overall and how they can expand. The Claw has added some options and the Claw Pro in white is now available on their website. The Claw Max, will be relaunching early next year with an updated design as well and they are excited to share that with our readers soon.
So the current climate at CaddyDaddy seems great, but how does a small business like this get impacted by the pricing and inventory challenges that are currently plaguing the golf industry? Rod Dunlap offered this:
"We've learned a lot over the years adapting to unforeseen circumstances while trying to grow our core business. I think we run our business a lot differently than most. I still handle most of our customer service because I want to hear everything from customers good or bad. It really helps me stay grounded and always learning more about what golfers are looking for. Many of the new product ideas we've introduced have been modified by customer feedback.
My business partner designs our websites and graphics and turns product ideas into real images that can be easily manufactured.
We had a lot of extra time on our hands last year when our travel bag business was nonexistent. We tried to turn the situation into a positive and worked tirelessly on the Claw gloves.
As a small business we can make product improvements on the fly and get them to market a lot sooner than large companies. This is a huge advantage for us most of the time. We've always taken risks and are not afraid of failure."

Failure sounds as if the coffin is closing, but it doesn't have to be that way. The old cliche of learning from mistakes seems to be what keeps entrepreneurs thriving and in this case. CaddyDaddy has been able to pivot while creating innovative products that brings interest to the brand overall.
The one question we forgot to ask is where did the name come from? Perhaps Rod Dunlap will drop that in the comments below or we will get that answered in the next segment. For more information on the any of their travel products, check out their website at www.caddydaddygolf.com. The Claw Glove line has its own website and that can be found at www.clawglove.com.