Nippon Shaft officially introduced the N.S. Pro MODUS3 lineup to the world in 2010 with the Tour120. Fast forward a decade later and Nippon has been on a truly upward trajectory with the success of not only the Tour120 but also expanding the MODUS3 options to include the Tour105, Tour125, and Tour130. All told, according to Nippon, the entire line has achieved 225 wins worldwide including two Major Championships.
What does it all mean? That Nippon Shaft has had more success worldwide than I think some realize and it needs to be crystal clear that we aren't talking about just another steel shaft producing company here. No, the mother company of Nippon Shaft cut its teeth making automotive springs and that has been the basis for a knowledge of steel in terms of strength, durability, and energy transfer that is perhaps unparalleled in golf.
To celebrate the decade of success, Nippon could have just put out a fancy finish and been done with it, and to an extent they are doing that, except that the limited-edition finish is on an all new entry to the MODUS3 line, the Tour115. Thanks to Nippon and THP, I was actually able to put a full set into play, read on to find out more.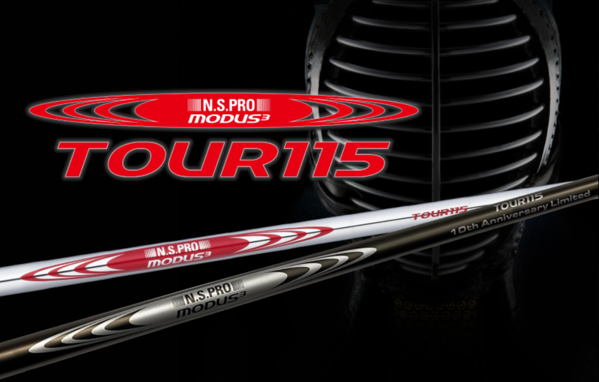 Quick Take
Nippon Shaft does nothing in a reactionary way, the Tour115 is not just a rehash of another shaft in a different weight, it is instead a blending of design and performance features from the Tour125 and Tour105 to fill a void in their fitting matrix. More importantly, they are good, quite good. Offering all the feel that the MODUS3 lineup is known for but bringing extreme stability and control to what is the fastest growing steel weight class in golf. 
Nippon N.S. Pro MODUS3 Tour115
One thing to remember, although Nippon Shaft burst onto the scene with the N.S. Pro designs, the creation of the MODUS3 was a direct answer to the needs and demands of not just touring professionals but also lower handicap golfers. Basically, the lineup was brought forth as a direct competitor to the stronger and at times heavier shafts out there. Over a decade, Nippon Shaft has flexed its muscles and created a matrix of options in the MODUS3 family that goes well beyond that.
As mentioned, I was lucky enough to get the new Tour115 shafts in hand for THP review, for this I installed X-flex into 4-PW Miura CB57 irons to my specifications and put them into play over multiple rounds and range sessions to get a feel for the new design. While created initially to celebrate the tenth anniversary of the MODUS3 line, the Tour115's will be available in a limited-edition matte black finish, but mid 2021 they will be released in the classic chrome that I worked with.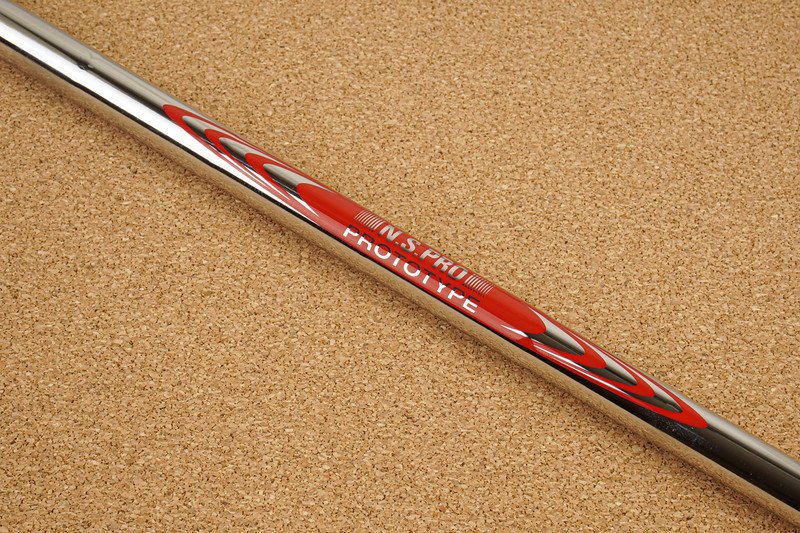 Like its siblings, the Tour115 is a stepped design, and installed and in hand there is a connectedness that has come to be expected with the MODUS3 shafts. The design goal here was to take what Nippon calls the "automatic" nature of the Tour105 and the "manual" aspect of the Tour125 and meld the best of both worlds into a weight range that is becoming more popular by the day when it comes to steel. The profile here is one that the company believes can respond to a breadth of golfers regardless of their needs.  
Part of what excited me about this review is that I am familiar with the Tour105 and Tour125 having played them each for considerable lengths of time in the past. The connectedness I expected was there immediately and met in tandem with a flow through the swing that was resoundingly smooth. Frankly, some steel shaft companies do feel well, some do stability well, but in my opinion Nippon Shaft stands out by doing both well. Worth mentioning with this conversation is that my trimmed 6-iron shaft came in right around 112 grams, but at that weight the Tour115 maintains the same super low torque and notable butt and tip stiffness that the most popular "full" weight options out there do. Compared to Nippon's own Tour125, the Tour115 is stiffer in the tip and butt section but noticeably lighter. It's proof that lighter doesn't mean weaker when it comes to steel.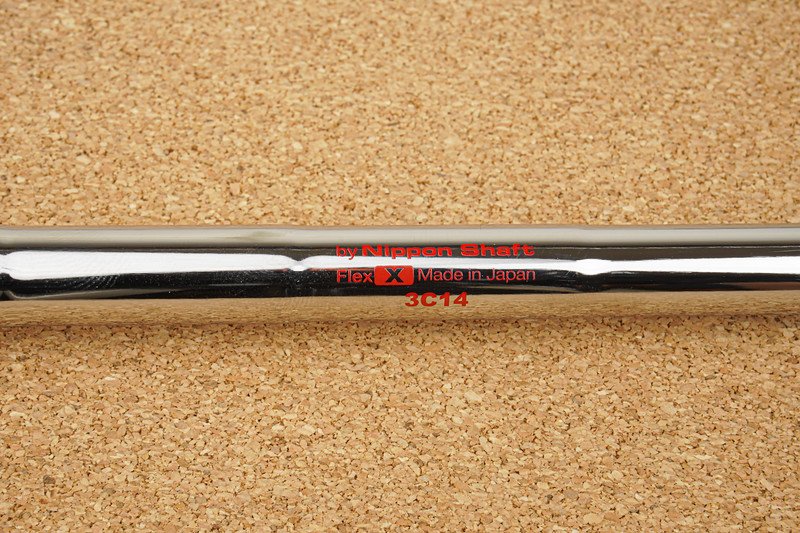 While Nippon Shaft calls for the Tour115 to sit right between the 105 and 125 and calls it a mid/mid shaft, it is actually lower spinning than both according to their information. What I saw on the course seemed to fall in line with this as given the players profile of the irons I installed them in, I saw some eye-catching carry numbers. To quantify this, I put the 5, 7, and 9 irons onto the Foresight GC2 launch monitor in order to give a wider breadth of information across the set, that data is below.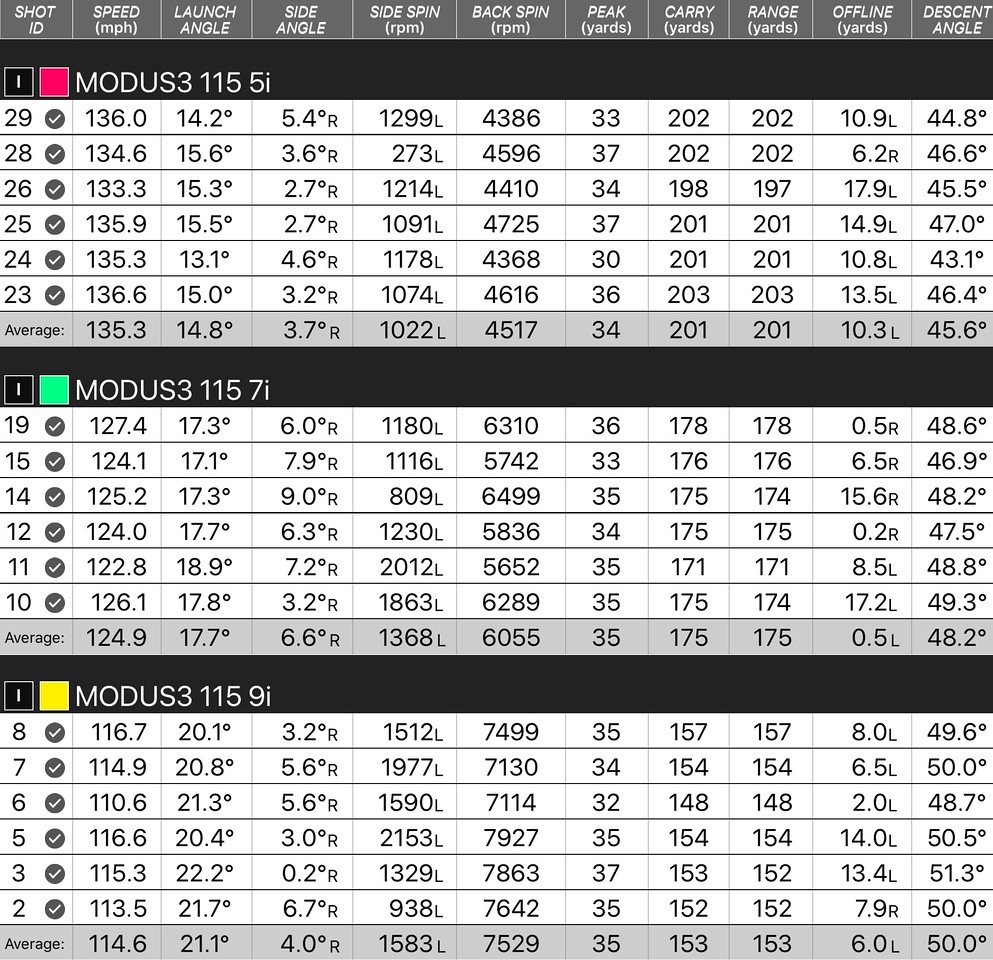 One reason I prefer to play smaller iron designs is that they offer more spin which in the irons for me is a good thing, so the data above was incredibly interesting to me as it backed up what I was seeing on the course. That falls into the category of easy launch, peak heights that I actively seek out, and a repeatable flight pattern that naturally moved right to left for me but with plenty of ability to easily take it the other way if needed. All that with more distance than I anticipated through spin averages that are about 300-400 RPM's lower than the shafts I was playing previously.
What does it all mean? The Tour115 truly didn't leave me wanting. The weight profile here is one that as mentioned is becoming more popular, and a range that I myself have been comfortably playing for quite some time, so to see Nippon hitting that portion of the spectrum is exciting because their iconic blend of control and feel stands tall. Not to mention, the weight is one that is playable throughout the set and at no point even in the flex I play did I feel like I had to work to elevate the golf ball even into the demanding long irons of the set.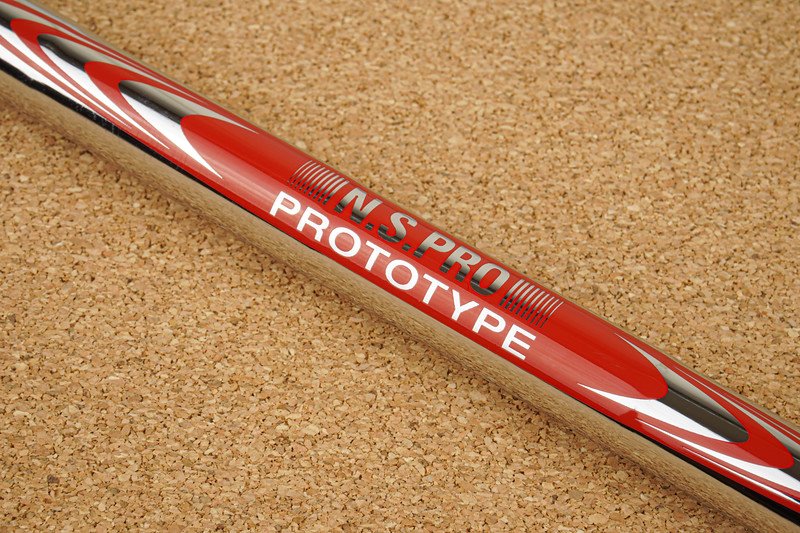 The thing about shaft reviews is that in the end fit is king and the only way to know if something is going to fit your particular needs is to try them. What I can say though, with the flex and weight options now available throughout the MODUS3 one would be hard pressed not to find a fit. After putting them into play, I have little doubt the Tour115's will become an exceedingly popular option as people get the opportunity to put them into play.
What do you think? Are the Nippon Shaft MODUS3 Tour115's a shaft that you will seek out to hit? You can find more information at their website, here.